Rate Now
Share Your Experience
Have you seen Dr. Edward Frankel?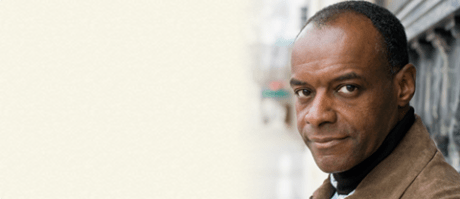 Colonoscopy
Get the facts about colonoscopy, including how and why it's done and doctors who perform the procedure.
Quality Rating
Highly Satisfied
22 Ratings with 10 Comments
4.0 Rating
May 24th, 2017
Great, but one Concern
5.0 Rating
May 15th, 2017
Very nice and helpful.
5.0 Rating
November 11th, 2016
Broken wrist
Broke my wrist, needed plate/screws to fix. I didn't know how long I would be inactive, but the surgery was quick & easy, and recovery were really fast. Within 3 months I was back in the gym lifting heavy weights again. Dr. Frankel and his staff were pretty awesome. No problems getting appointments, and Dr. Frankel was great explaining everything.
1.0 Rating
May 26th, 2016
HORRIBLE!!!
Horrible... My mom broke her wrist and had the cast on for 2 weeks.. on the follow-up visit he says she had her cast for 3 weeks?! Totally inaccurate! Then he spends a minimal 2 MINUTES with us!!!! Did not answer our questions - I asked him that the PCP said there are two fractures, he didn't even acknowledge my question. Then I told him she thinks she broke her other wrist and that they did an x-ray...he said he'd look at it but NEVER came back in the room. Seriously, spent 2 freaken minutes with us, we felt rushed!!! We saw the medical assitant more, and to top if off, he didn't want to give her pain meds when she was in absolute pain still, even taking aleve and tylenol didn't work for her. The front office was bad too, they didn't even greet you when you walked in the room. They spoke spanish so unprofessional.
5.0 Rating
January 5th, 2016
5.0 Rating
November 2nd, 2015
1.0 Rating
October 24th, 2015
Found another doc and you should too
First things first: office staff doesn't even bother to smile or Look up. I signed on a clipboard because no one was there at the window. The waiting room was empty too but I waited around for 20 minutes. I went back up and tapped on the glass. Some sleepy looking girl said I hadn't filled out my paperwork. Really honey? Anyway, they stuck me in a windowless room and finally a guy came in and didn't even introduce himself. It seemed really ackward but I said whatever and tried to shake his hand. It was as limp as a brown trout. Wierd like he didn't want me to touch him All I wanted was to talk about treatments for my carpel tunnel. Instead he asked me when I wanted to have surgery! Whoa...dude! How about a shot I said? He said it wouldn't help and that I needed an operation. I asked him about minimal invasiveness and he said that surgery didn't work? Since when? I had enough and said thank you and good bye. On the way out of the building, I noticed another hand surgery office and went in. They told me that they would be happy to schedule an appointment, even when I told the girl it was workers comp I just had to ask the wc person first to move my care over so that I wouldn't get charged. Well, when I told the workers comp, she said that I should have gone to that Doctor first because that was who they always recommended. The problem was that I had went to concentra first and their the ones who sent me to the guy upstairs. I guess he works for them or something. Well I had the minimal surgery I wanted and even though I got fired from my job my hand is all better. I'm gonna right a review about the doc who did my surgery separalty because he rocks. Next time I'll ask around first.
5.0 Rating
June 9th, 2015
1.0 Rating
September 30th, 2014
Terrible experience
I really hurt my hand and went to the urgent care. They said I needed a hand surgeon. The one they recommended couldn't see me for a week but it hurt too much. I got this mans name from my insurance. He didnt even say hi when he came in the foom. His office people didnt even lokk at me ehen i came in. He seemedreally rushed like I was wastinghis time when ai asked sbout treatemnt otherthen surgery. I decided to wait and see the first guy they recommended a week later. He explainedthat surgery was optional and let me have a cast instead of the surgery and i am doing fine.
5.0 Rating
January 26th, 2011
5.0 Rating
March 25th, 2017
5.0 Rating
November 21st, 2016