Rate Now
Share Your Experience
Have you seen Dr. Edward Guarino?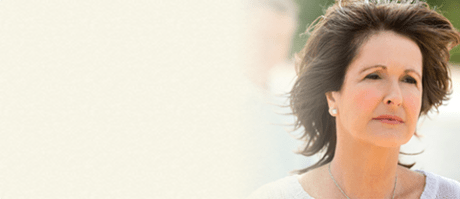 Metastatic Melanoma
The facts about metastatic melanoma, a serious skin cancer, including signs, symptoms & what happens to the body in each stage of cancer.
Quality Rating
Highly Satisfied
25 Ratings with 10 Comments
1.0 Rating
August 22nd, 2016
He scared me!
I find it hard to believe the ratings this man has. I was on medicate and needed to have extra skin removed from my eyelids. He did a procedure different from the one we discussed and instead of the 1 inch incision on the eye lid he did 2 4 inch incisions 1/4 below the brow. 10 months later you can still see the inions marks he claimed I would never see. He also over lapped 1 inch of skin on top of the other leaving a permanent scar at the left corner of my eye. He told me to keep rubbing into the scar to have it vanish away. Problem with that I now have saggy skin and crows feet on the left side of my face and no crows feet on the other. This man had the nerve to imply I have psychological problems for not liking his handy work. I look like a freak waring sunglasses in buildings all the time. He ferruled to address the scarring so one one year I will have to see another doctor to fix a plaice surgons scarring. It's his job to make people look better not worse.
5.0 Rating
September 3rd, 2015
5.0 Rating
May 20th, 2015
Happy Patient!!!
This man is a genious in his field! I had a breat reduction,arm lift,and body lift.. He saved my life! I was dying a slow death by High blood pressure...thyroid... and by early diabetic Scare! Dr. Guarino removed my hanging "abdominal fat..upper arm Fat and saging breast due to having children and weight gain from Perscription medications. He is professional,careing,and office girls were great! 5 star plus!!!
5.0 Rating
April 13th, 2014
amazing
Dr. Guarin o is the greatest dr. I could have ever hoped for . I Got a tummy tuck done by him and then receives a breast lift after. I was so comfortable with him his bedside manner is excellent and his work is a matter of art. I would recommend him to anybody his office staff is extraordinarily wonderful. You feel so comfortable in their office and in their care. My results are wonderful I love them and I get complimented on my results all the time.
5.0 Rating
January 24th, 2014
muy buena experiencia. Es el mejor cirugano del mundo, en pocas palabras lo mejor de lo mejor.
5.0 Rating
August 3rd, 2013
Best experience ever!!!!!
For many years i have been contemplating Lipo Laser or Tummy Tuck. Finally I made a decision and came to Dr. Guarino because he had such great reviews. Well let me tell you I had the best experience ever!!!!! From the very first phone call, ton the OR and follow-up appointments.Today was my second post- op appointment for" my beautiful new belly button stitch removal". He is WONDERFUL!!!!!!! Dr. Guarino answered every question I had he was lovely to talk to. His artistic sculpting skills sharp and superb. My incision although only 2 weeks post-op is very clean, very thin, very beautiful. At first I almost rejected the tummy tuck because of the scar the incision would make. I actually preferred Lipo Laser to the Tummy Tuck.He explained the pro and the cons of Lipo Laser and explained I was a better candidate for a complete tummy tuck! He explained every procedure to my understanding. I made my mind up and had my Tummy Tuck and Lipo Laser soon after. Thank you Dr. Guarino for a job so well done. I love my new curves and 6 pack lolol. So happy very satisfied and I look better beyond what i thought I would.. Flat tummy small waistline minimal scarring and best of all close to nothing stretchmarks Yeeee haaaaw!!!. By the way very affordable as well... I highly recommend him.
5.0 Rating
June 8th, 2011
Long time patient
5.0 Rating
May 10th, 2011
LOVE HIM : )
I trust him 100% percent..!!!I have gotten botox and other injectables....He has always done an amazing job..I was referred by a friend who had gotten a tummy tuck by him...she looks fantastic..He has a wonderful bedside manner and is very gentle.I have gone to other surgeons before him and was not happy. I am sticking with Dr. Guarino for all of my cosmetic needs..I find no need to go elsewhere.
5.0 Rating
August 11th, 2009
Highly recommend
5.0 Rating
March 25th, 2009
THE BEST PLASTIC SURGEON IN THE TRI-STATE AREA !!