Rate Now
Share Your Experience
Have you seen Dr. Edward Michna?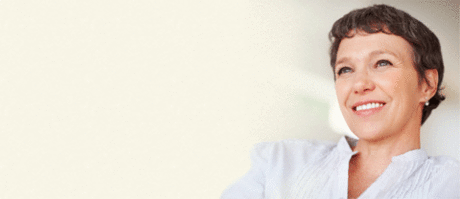 Fibromyalgia
Get the facts about fibromyalgia, including the symptoms and conditions that may be related to it.
25 Ratings with 14 Comments
1.0 Rating
July 20th, 2017
Stay Away
This doctor seems not to care about anything you say. He doesn't acknowledge messages sent to him. He left me with a shortage of medication because he gleefully suggested I take more Gabapentin (for neuropathy). I took his suggestion especially after he said he would write a new prescription. When I needed a new prescription they wrote the wrong dosage. I told him the insurance company would not fill the prescription because the 30 days were not up. He had his Assistant write another prescription. Dah! I still can't get the new prescription. He didn't hear a word I said. I will now be 2 weeks without my medication for my feet. He spends no time with the patient. This was a big waste of time. STAY AWAY
1.0 Rating
July 19th, 2017
Dr. Michna
Dr. Edward Michna was assigned as my pain management doctor. Not only does he have no empathy for my pain but he also tried to push Gabapentin on me. I increased my dosage of Gapapentin while expecting him to refill my prescription when needed. Well that was a joke. Insurance's will not fill a prescription if the month has not expired. Plus when the prescription was filled, the dosage was wrong. To make a long story short, I am left in pain and days without Gabapentin for my neuropathy. STAY AWAY!
1.0 Rating
June 21st, 2017
Choose a different doctor
Had an appointment today, 30 minutes late being seen, I was very clear about my pain which I've been treated at a different Pain Clinic for 18 years. He asked me to point to my pain I did, he told me I was incorrect, did not examine me at all, my appointment lasted less than 90 seconds . He sent me for X-ray and said get your Med records. Thanks for the exam. Now waiting 10 days to follow up with a different doc at this office. He appears a Doc with an ego, not sensitive or able to communicate. I found this to be one of the most disappointing appointments I had a very long time. If you're looking to get treated by someone at a pain clinic stay away from this gentleman, your time being pain-free is more valuable than his attitude offered. What a terrible demeanor in way to treat people
1.0 Rating
March 30th, 2017
Average 90 seconds in the room
1.0 Rating
February 19th, 2016
ABSOLUTELY HORRIBLE DOCTOR
After 5 visits I am done! He should not be allowed to practice medicine, I saw him probably a total of 2 minutes cumulatively in the 5 visits. Each time I was questioned by the fellow and asked "what can we help you with?" And answered the same exact list of questions each time; which all pertained to my medical history which is documented in my records! After having a extremely adverse reaction to a medication he gave me I called their office for advice and waited eight hours to hear back from the nurse who then couldn't offer any help or suggestions and seemed like she didn't care ! The whole experience has been a true nightmare & I was never helped. I am truly astonished that the Brigham & Women's Hospital employs such a low life clown of a doctor and human being . DO NOT SEE HIM AS YOUR DOCTOR!!
1.0 Rating
October 1st, 2015
RUDE RUDE RUDE
Omg! Never in daughters medical journey have we come across such a cold-hearted, RUDE, insulting so called doctor! And I've had some bad ones. He has NO bedside manner for people in chronic pain. He smirked & cocked his head & said "yea that surgery your surgeon wants to do doesn't work". You're not a surgeon!! He was rude rude rude and acting as though the 1 minute he spent with us was keeping him from some thing more important. The young doctor who did our intake had compassion - gave us hope. Mischna walks in a dashes any hope. How can a doctor who treats pain patients be so cold ?? Oh and his black jeans with the Levi size tag still attached wasn't impressive as a professional. Run to a more compassionate dr. No appt is better than one with him.
1.0 Rating
October 1st, 2015
HORRIBLE doctor
Dr. Michna was the worst doctor I have ever seen in my life. He just simply laughed at my pain as well as at the surgery I am planning to get. I have never met such a condescending, rude and horrible person. Do NOT waste your time. He is far from a pain management doctor. He does absolutely nothing, sits in the room and laughs for 2 minutes and walks out. Horrible doctor, I wish I listened to all the reviews on here before I went. If I could give a 0 I would.
1.0 Rating
March 2nd, 2015
The Pope with no sermon
5.0 Rating
February 23rd, 2013
1.0 Rating
November 13th, 2012
Doesn't care
I have seen him for over two years because its "not a good idea" to switch pain doctors I was told. He does not return calls, does not care about increase in pain, and is just not very caring at all. I wish I had read the many negative reviews before I started going to him. My pain level is becoming totally unmanageable, and I can't function, and he won't even schedule an appointment for me. I am not on opioids- not even asking for them- just want to be able to work! I am at the end of my rope, and I can't even get an appointment or an answer abou why.
5.0 Rating
February 1st, 2012
Had a positive informative appointment!
I'm not sure why there are such horrible reviews. After reading them I was scared to go see Dr. Michna however I kept the appointment to see for myself. Boy am I glad I did! Dr. Michna and the staff could not have been more kind, friendly or attentive. While the wait time is on the long side they are a very busy office and I didn't mind. Dr much as intern was very kind and spent a considerable amount of time collecting my history. I have pain due to endometriosis and am uncomfortable talking about it to men on top of reading negative reviews I was nervous. Well couldn't have been more kind or friendly! He was wonderful! He explained things much clearer than my surgeon had telling me things that she had neglected to inform me of. Although I'm in pain I feel hopefully for the first time in a long time. He put a plan in motion to help me with my pain and to help me ween off of the narcotics I'm taking and I look forward to that sooner than later. After meeting him I can't imagine him behaving the way these reviews said he did. I would highly recommend Dr. Michna
1.0 Rating
April 18th, 2011