Rate Now
Share Your Experience
Have you seen Dr. Edward Ruiz?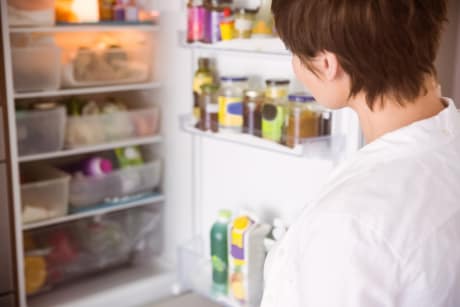 Binge Eating Disorder
Get the facts about binge eating disorder, including symptoms, causes and related conditions.
51 Ratings with 21 Comments
5.0 Rating
September 7th, 2017
1.0 Rating
August 7th, 2017
My dog gets better treatment from her vet
If you want to be treated like a dog or even worse this pompous Doctor is what you need If you want real medical care thou pick someone else After a 2 hour wait I was told I have to make another appointment two months later because he needed to get my records get blood work etc I stated I have oil in my eye from a retina reattachment surgery and it needs to be removed very soon He replied You don't understand how a referral works and that he needed all of the above before he could even start on it What can a GP in La Quinta tell me/ discover that wasn't already done at UCLA He said you have a bad attitude and to get out of his office Run don't just walk away from this Doctor Takes two days or so before they answer the phone to make a appointment the appointments take two months then you get treated like a dog at best Read all the reviews on this guy and his wife and you decide if you need the headache
5.0 Rating
July 4th, 2017
5.0 Rating
March 21st, 2017
Wonderful
4.0 Rating
October 21st, 2016
thanks to the doctor and all his staff, especially the manager for expediting all referrals and medical necessities. thanks
5.0 Rating
December 19th, 2015
1.0 Rating
December 5th, 2015
Horrible Doctor.
Worst doctors office I have ever been too. Rude staff, cold bedside manor and extremely arrogant. When I asked for pain medicine for low back pain after my MRI showed I had a bulging disc I was told "I'm not giving you pain meds, you need to lose weight." When I asked him 'How am I suppose to lose weight if I can't move due to pain?' He told me "You can find another doctor if you don't like it." And he walked out of the office and released me as a patient. I am by no means "obese" I had just had a baby two months prior and had a little weight to lose. HORRIBLE DOCTOR.
1.0 Rating
November 6th, 2015
5.0 Rating
October 20th, 2015
He is a wondeful doctor and he spends time explaining and he provides me with treatment options.
1.0 Rating
February 16th, 2015
Irresponsible for Patients
My mother has diabetes and poor dental health at 67 years old. Dr. Ruiz is her primary care physician and certainly billed Medicare for multiple "home visits," office work-ups, and laboratory work over the last year. Its now time to remove the infection within her mouth caused by rotting teeth. He is absolutely the worst for oral surgeons and dental practitioners to receive medical history consults from. He has the primary relationship, but refuses to confer with other doctors in order that my mother's oral health can be improved. His billing is timely, his responsibility to his patients as a medical doctor is far from desirable. I wouldn't recommend him for anything that is complex or medically involved.
3.7 Rating
February 27th, 2014
addresses all issues in detail, very sympathetic, knowledgeable. office staff is very polite and friendly after 2 or 3 visits; slow in paprwork in referrals or dealing with insurance but respond promptly to follow up by patient . wait time is normally minimal except once due an emergency , duly apologised
1.0 Rating
February 2nd, 2014
This doctor is a joke. I've got turned away because I was three minutes late. I tried to explain to the nurse that I've got super high blood pressure (> 180)and have been waiting for this appointment for over a month. They won't do anything for me, This office staffs are trained to have no sense of empathy and sympathy for their patients. Shame of Dr Ruiz to call himself a doctor and have no interest to save lives.