Vitals cannot verify whether or not this professional is currently practicing. We recommend that you attempt to contact the provider to verify their status. Please email us at support@vitals.com if you have any additional information.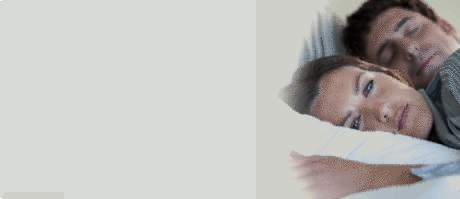 Insomnia
Get the facts about insomnia, including the different types, who gets it, and what causes it.
Quality Rating
Highly Satisfied
44 Ratings with 24 Comments
5.0 Rating
August 20th, 2016
Special Dr. Rubin,
I was at Winthrop Hospital with Pneumonia, I was in terrible pain in my lower back. It was very painful, they gave me pills that did not relieve my pain. My granddaughter works there and I asked her for an orthopedic. a doctor came in to see me. I asked him if he knew Dr. Rubin, he said yes. 12:00 at night Dr. Rubin gave me an epidural and relieved me of pain. I will never forget that night. Dr. Rubin was kind and gentle, that was three weeks ago and no pain. I would recommend Dr. Ruben every time. . He said whenever you have pain, call me. Thank you Dr. Rubin
5.0 Rating
July 28th, 2016
5.0 Rating
February 23rd, 2016
Incredibly Caring and Genuinely Nice
5.0 Rating
March 19th, 2015
My Hero
I travel two hours to see Dr Rubin. I have never had a problem coordinating my appointments, as the staff is helpful and courteous. I had lumbar surgery and was in quite a bit of pain, the first time I met Dr. Rubin. After spending five minutes with him. he calmed me down and I felt like I was with family. He also completely eliminated my pain. I have had additional appointments with him and he has taken the time to listen to me and help me greatly. Simply put, he is my hero.
5.0 Rating
December 31st, 2014
I think Dr Rubin and staff are absolutely the best. From the second you walk in no matter how busy both receptionist's are pleasant and helpful. I had trouble writing so the Office Manager Kathy came out and assisted me with all my paperwork and was very kind and compassionate while doing so. Got even better when I saw the PA Tom, who was also nice and then Dr. Rubin was the icing on the cake. Just all around great pleasant courteous staff and very helpful. I feel much better after his treatment recommendations and no narcotics were prescribed..even better!!! Overallthis is a 5* office. Billing has not been an issue thus far and don't expect any. Very well organized staff. Don't hesitate to see him they genuinely care. VERY RARE FIND THESE DAYS.
5.0 Rating
November 9th, 2014
5.0 Rating
October 1st, 2014
Pain management
Dr. Rubin is excellent!! It's so hard to find a doctor who Genuinely cares about his patients, he always takes the time to listen, What you have to say and how you are feeling! And is also Always more than happy to explain any of the procedures You might be doing step by step so u have a perfect understanding of what you are having done... It's extremely nice that a doctor cares so much to make you feel comfortable and never rushed.... I've had multiple procedures done by Dr. Rubin from Epidurals to monthly trigger point injections And also my everyday pain management... I'm so thankful to have Dr Edward Rubin and would recommend him to everyone!!!
5.0 Rating
December 9th, 2013
Once again, SIMPLY THE BEST!!
I cannot say enough about Dr. Rubin. He is unrelenting in curing your pain. The difference he made in the quality of my life from 7 months ago to now is astounding! Dr. Rubin treats you with kindness and understanding. His bedside manner is so soothing. He calms your fears as he explains every step of what his treatment is going to be. He is not one to just write you a prescription. I only took ibuprofen for the pain .He, himself, is the cure. He is a true healer. I trust him with my life!! Thank you so much Dr. Rubin!
5.0 Rating
October 11th, 2013
Quite simply, THE BEST!!M
I was sent to dr. Rubin by my neurologist. I was involved in an auto accident and have a previous spinal fusion. I am not a fan of 'pain management' because the only pain management doctor I ever went to see just kept upping the meds until I was hooked. Yes, a junkie at age 40 with a family, a mortgage and a business. The first thing I told Dr. Rubin was if narcotics are to be part of my treatment, I'm out of here. Dr. Rubin's treatment did not even involve aspirin! I went to see him. He said the pain was coming from an area of my back that was inside the fusion. He administered me a series of 3 epidurals and within 6 or 7 weeks from first visit to last, the pain was managed. I cannot say enough about him. He knows his field. I suffered for 5 months and gave up because this was the third serious back injury in 3 years. Dr. Rubin has given me back my life!
5.0 Rating
October 11th, 2013
Dr. Rubin Gave Me My Life Back
When I first started seeing Dr. Rubin I could barely walk anymore. Between the sciatica / arthritis in my lower back - combined with the 4 cervical spine surgeries in my neck - my entire back, from neck to feet - was in writhing pain 24/7. And, to be honest, I had all but given up. Dr. Rubin worked with me and developed a treatment plan based on shots, medications and other treatments that literally gave me my life back. Physically I've never felt better. But more importantly, I'm happy again and find myself smiling again. Chronic pain can literally steal your soul and there is nothing in the world better than waking up and knowing that you've been given a second chance. Thank you Dr. Rubin... I'm forever thankful every morning that I wake up pain free!!!
5.0 Rating
August 25th, 2013
WOW
I have been a patient of Dr. Rubin's for about 2 years. In the time I have seen him, I have found him to be an excellent physician. When I first presented to Dr. Rubin, I felt an immediate sense of ease. Somehow, I knew I was in good hands. I totally agree to the signed contract since there are so many "patients" shopping around for a doctor to just write a prescription for pain meds. I had a previous physician who specialized in pain management. When you go to this doctor, it is standing room only. Looking around, I saw young people with glassy eyes and slurred speech. NOT FOR ME! When I discussed a certain treatment with Dr. Rubin, he suggested I contact my neuro surgeon first since he was the one who performed the surgery on my back. He wanted everyone who was involved on board with my treatment. I have never had a problem with the front desk staff. Having done medical billing for the last 20 years, I can say with first hand experience that insurance companies are not infallible. Unfortunately, when there are multiple physicians with the same name, sometimes the insurance companies deny payment to the correct physician and payment is made to the incorrect physician. It happens. And it takes forever to correct the problem. I once had a claim denied for speech therapy. The reason according to the insurance company was "A pap smear for an 8 year old boy was not a covered serice". Too bad the claim was for an adult having speech therapy. It took the insurance company 20 days to reject my claim but 45-60 days to correct it. Information in a computer is only as good as the person in-putting that information. How do I really know the doctor I choose is 'good' and I made the right choice? When I find out a few of my own physicians are using the same doctor for their private care.
3.7 Rating
June 25th, 2013
Great Doctor....POOR STAFF
Dr. Rubin is a professional and a kind skilled doctor. However the staff is rude and even the Office Manager failed to return calls, make wrong appts for surgical procedure which resulted in two people losing a days pay, and no attempts to maintain a patient after a complaint is made. Dr. Rubin is being done a mis-justice by having such a poor staff and office manager who fails to accept responsibility and even return phone calls. If you can deal with the incompetence of the staff and actually get to see Dr. Rubin, you will be blessed and fortunate....but little does he know about what goes on in the front office.