Rate Now
Share Your Experience
Have you seen Dr. Edward Schatte?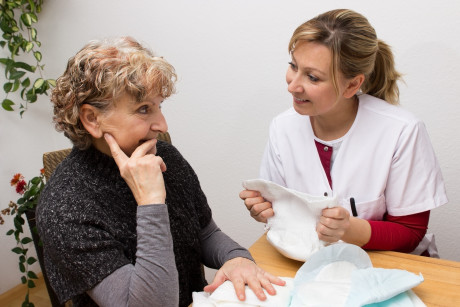 Urinary Incontinence
Learn about the symptoms and causes of urinary incontinence or urge incontinence.
21 Ratings with 9 Comments
1.0 Rating
May 26th, 2016
Mismanaged Nightmare
This "doctor" completely mangled my care. First, attempted a procedure and when I woke up, it wasn't done. He didn't talk to my wife, was just gone. Finally got hold of him and he wanted to do another procedure that was very invasive. Reluctantly, I agree, only to have the radiologist they selected do a different procedure because I was "too young" (48) and attempt a different procedure altogether. Hours after completion, I was in excruciating pain. Called Dr. Shatte, only to find out he was out for a week. They scheduled me for this when he was gone. I explained the procedure wasn't functioning and was in incredible pain and it had to be removed. Through his assistant, he said if I had it removed, he would no longer be my doctor. I said fine and went to hospital and ended up admitted because my bladder almost ruptured. Lack of care is evident. Last week, had pain and called office and no reply from Thursday until Monday while I suffered. Called back on Monday only to be told that I had an infection and finally get medecine. Never heard from doctor. He was a nightmare and a dangerous one. Stay away! I'm seeking a competent doctor now.
1.0 Rating
November 9th, 2014
Disappointment!!!
I learned a lesson with this Dr, do research on a Dr before you see them, like the other reviews say, this Dr is very uncompassionate does not care about the patient just the $$, I had a procedure done (cystoscopy) Dr didnt even wait until I woke up from the procedure to explain anything to me before leaving and on top of that I called office still in discomfort and pain and they were VERY RUDE and all they could offer me for an appointment for the following week and totally bad attitude didnt care at all about my problem just collecting $$$.. NEVER AGAIN!!! do yourself a favor do not see this DR! ----Very Dissapointing and waste of time and$$$ over $1400 spent and my problem ONLY got worse!!!! if i could i would give it NO STARS.
5.0 Rating
January 17th, 2014
MY EXPERIENCE WITH THE DOCTOR
I'M A QUADRIPLEGIC AND HAVE RECURRING UTI'S. DR. SCHATTE HAS HELPED ME MANAGE THIS PROBLEM FOR SEVERAL YEARS. HE AND HIS STAFF HAVE ALWAYS BEEN COURTEOUS AND PROFESSIONAL. THEY RETURN PHONE CALLS PROMTLY AND HAVE ARRANGED FOR HOME IV INFUSIONS EFFICIENTLY WHEN I'VE NEEDED THEM. I WOULD HIGHLY RECOMMEND HIM TO A FAMILY MEMBER OR FRIEND.
5.0 Rating
January 12th, 2014
Excellent
1.0 Rating
September 21st, 2010
UnProffessional (RUDE)
THis Doctor was very uncompassionate and expressed that my son had a sack of Junk that this is what they called it when there was undescended testes WHAT KIND OF TALK IS THAT FROM A EDUCATED AND "PROFESSIONAL" ? i REFUSED TO GO BACK AND AM CURRENTLY LOOKING FOR ANTOHER DR. EVEN AFTER HIS STAFF FORGOT TO EVER CALL ME I WAITED FOR 6 HR'S HE HAD SO MANY PATIENTS AND HE DID SEEM TO BE UPSET LIKE IT WAS MY FAULT THEY SKIPPED ME HE HAD TO SEE MY SON AFTER THEY HAD CLOSED AND YET WAS SO RUDE.
5.0 Rating
July 30th, 2010
1.0 Rating
April 7th, 2010
The doctor is not professional at all.
Dr. Edward Schatte, he doesnot listen, needs to improve on explaining things to his patients.
1.0 Rating
March 11th, 2010
Not Compatible
1.0 Rating
February 5th, 2010
WORST EXPERIENCE EVER
5.0 Rating
September 12th, 2017
5.0 Rating
July 27th, 2017