Rate Now
Share Your Experience
Have you seen Dr. Edward Shapiro?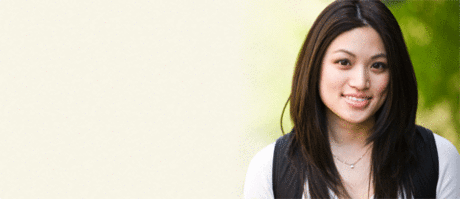 Birth Control
Get the facts about birth control so you can decide which type is right for you.
37 Ratings with 13 Comments
1.0 Rating
September 9th, 2016
Walked out
Office greeter was lovely, followed by a frigid, unengaging beast. Then on to office workers, refuse to suggest they may be CNAs, RN, or any skilled folks to collect vitals. Then the doctor himself. Ten minutes of patronizing questions, challenges of what other providers have done, and ordering of costly tests that are not explained.
4.0 Rating
April 27th, 2016
1.0 Rating
February 8th, 2015
Wow! I walked out of his office in Shock!
Arrogant, rude, condensending, disagreeable.. Can you believe I am talking about a Dr? I walked out of his office muttering "What just happened?" This was my only visit to Dr. Shapiro. His staff apologized to me telling me he had a bad day, but it was only 10:00 AM. When I requested my medical records be transferred to a new Dr. I was told all my previous records were thrown away and they had no legal obligation to save records from my previous long term Dr. that had retired. It was only 10 days since my visit to Dr. Shapiro that I requested the records be transferred. I just can't believe that a Dr. can be so awful. And I am as easy of a guy as there is to get along with. I left his office a mental wreck, didn't think it was possible. Oh well!! That's life!
1.0 Rating
July 15th, 2013
Don't waste your time
Nothing to like about this Dr. Shapiro. Will never be back again. Staff very rude along with Shapiro's bedside manner. He yells, rants and acts disorientated. Gives no explanations for his accusations as will as his temper tantrums. Didn't spend more then 10 min. with me after waiting 40 min. total in waiting room and examination room. Never follows up after visit. Never in 41 yrs. have I seen a worst unclean looking Dr. along with his poor attitude and concern for a patient. I do not recommend him. Very poor service and lack of compassion.
3.7 Rating
October 9th, 2012
Dr. Shapiro is an average dr. I went in there regarding a lump on my leg. He couldn't figure out what the cause was and then he began asking over all health questions. Some of which I felt he should already know as I am a patient of his. I know he has more than one patient but he should be reviewing the patients chart before he sees his patients. I do not like doctors in general anyways and I have yet to find the one that will take care of me and not be so self serving. I feel that if you don't give him the answers he is expecting he doesn't like it.
5.0 Rating
July 18th, 2012
Great office!
Dr Shapiro is friendly and professional. Recommend him to all my friends and family. Office staff answers phones fast and are very effecient
5.0 Rating
October 29th, 2011
Best Doctor and Staff in the world
Dr Shapiro is the best! The wait is never long. The staff are wonderful. It is a family run office w/his wonderful wife and beautiful daughter by his side, not to mention the rest of the crew...they are all like family. Doc surely cares and is not afraid to rebuke the unrepentent patient! His humor is witty and sacastic (the good kind). He is a sports nut as well as a man knowledgeable in a little bit of everything from current events to religion. But don't be scared away...the point is besides diagnosing and treating his patients he gets to know you personally and can hold an intelligent conversation and well as bring spirits up. My husband and I have been going to the good doctor for approximately 4 years and plan on going to him til we die, he dies or he retires...which ever come first...not fast :)
1.0 Rating
May 7th, 2011
Not impressed with staff
5.0 Rating
March 14th, 2011
Excellent Doctor
I have been a patient of Dr. Shapiro for about 4 years. Occasionally wait times are long when they are busy. All of his diagnosis have been accurate and treatments effective and efficient. In one case he was able to recognize a specialists mistake in treating injuries from a motorcycle accident and recommended a different treatment plan that helped tremendously. I would strongly recommend Dr. Shapiro to anyone seeking a family or primary care doctor.
5.0 Rating
April 21st, 2010
Dr Shapiro and Staff are Great