Rate Now
Share Your Experience
Have you seen Dr. Edward Whittingslow?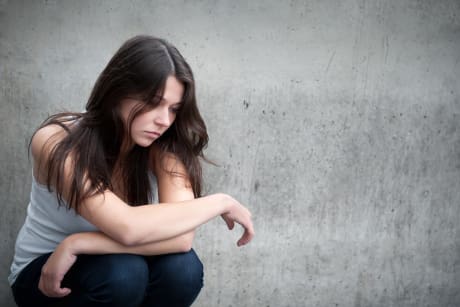 Depression
Get the facts about depression, including the symptoms of the condition and related conditions.
11 Ratings with 9 Comments
1.0 Rating
January 19th, 2016
this used to be a decent doctor
He sucks he wont return calls or messages wont keep appointments and by some miracle of god u get a appointment you have to go through his wife and meet at his home he has no office he helps you get on suboxen to wait in the middle of these so called therapeutic sessions just to up and move and wont call u back no explanation to nothing
1.0 Rating
December 10th, 2015
5.0 Rating
April 29th, 2015
Bradley Hall personal opinion
5.0 Rating
February 16th, 2013
If you want a physician who spends quality time assessing your problems...
Dr. Whittingslow spends more time than a psychiatrist would with every patient. I look at these negative review and think, "I know most of the other bup. waived physicians in the area and the time you are going to spend an hour or more in their waiting rooms. I have been charged erroneous fees for tests that were never performed at one such doctor." The bottom line is people love to whine when things do not go their way. I have never been left to flap in the breeze, so to speak, without medications for more than 24 hours. You have a Dr. such as Whittingslow, whom has by far the best prices in the area. I suppose you can never please some folks no matter what the cost. Go somewhere else... Great doctor...He is human; M.D. does not stand for minor deity.
1.0 Rating
January 24th, 2013
Horrible
This "Doctor" seems to have the Flu or some kind of sickness every time my monthly appointment comes around. I have not seen him in the office in over 3 months. When the 30th or 31st day rolls around and its my appointment day, his assistant calls me to let me know to not bother coming in and that Dr W is sick and that I may have to wait till the next day to get my medicine. His reasoning is for this is usually some ridiculous excuse as to why he cannot spare 8 minutes of his time that day writing on a piece of paper or making a phone call. He does not care about his patients or his practice apparently. Its not just me he is doing this to. Its everyone he sees. Not to mention the whole picking up RX's from his house thing is really weird. Before this, when he would actually show up for the appointment, he would usually arrive an hour late, come into the office and go to the back and do whatever he does back there for another hour and then I would finally see him. He only sees one patient at a time and at most 5 patients a day. His job is not that hard, but he seems to think it is. Do not bother with this guy unless you like horrible surprises and going without your medication and wondering if he is going to actually earn the money your paying him.
3.7 Rating
September 14th, 2012
Great Doctor, But Takes too much time.
If you are looking for a DR that will pay attention to you and spend as much time with you as possible...here he is.ON THE FLIPSIDE:Be prepared to wait for more than an hour in the waiting room, even if your the first patient he sees that day. This will happen consistently. Also, if you are a stable patient who does not require a lot of time with a DR, you will have to spend a lot of time with this one. I have estimated all my visits to take at least 3 hours. Even when being the first person scheduled that day. Other than that he is a good man and a great doctor.
2.3 Rating
September 6th, 2011
Don't Bother!
Dr. Whittingslow, while nice and seemingly caring, allowed his personal issues to significantly affect my care. His staff member also seems more interested in profits than my care. 3 visits in a row consisted of me meeting his wife or him at their home to pick up a rx., but I was charged for a full visit each time. It is very difficult to contact them and they tried to cancel 2 appt's on the day of when I drive 2 hours to see him and left me wondering for hours if I would get the meds i need. it has taken over 3 weeks to transfer my records(which still hasn't happened). They seem irritated that I changed doctors. They(especially his assistant) seem to take advantage of the fact that their patients need the meds they prescribe and at the same time, seem to have little compassion for that need. They don't come close to what their website promises!!!! and their prices have risen dramatically! don't bother!
5.0 Rating
July 19th, 2011
Dr. Edward Whittingslow
Dr. Whittingslow is an amazing one-of-a-kind physician. He is the VERY BEST doctor that I have ever been treated by. He is a caring, compassionate, re ...
5.0 Rating
December 28th, 2010
opiate addiction
I have seen 3 other doctors for my opiate addict,and Dr.whittingslow has been the best doctor over all.He is very straight forward with you,when u mak ...
5.0 Rating
May 26th, 2015