Rate Now
Share Your Experience
Have you seen Dr. Ehab Hanna?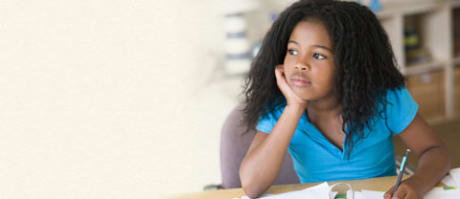 ADHD
Attention Deficit Hyperactivity Disorder (ADHD), including the different types and who gets them.
20 Ratings with 12 Comments
5.0 Rating
June 6th, 2017
Professional caring man
1.0 Rating
October 11th, 2012
Miss-diagnost and called fat
I was recovering from a two year bit with artritis, which lead into complete ankle replacment. I was having alot of problems with my strength, muscles, mind, and sleeping. He told me I was bi-polar, put me on seriquel (witch causes wieght gain) This after being in hospital with low sodium counts. He said I should stop exercising and drink alot of water. I was in hospital for 6 days suffering low sodium counts down to 117 witch can be fatel. I had to restrict my fluid intake, and with more test with good doctors found out I am suffering from level 4 Hereditary Hemocrhmatosis, to much iron in blood. I am thankful to have caught in time before my organs started to shut down. Quack Quack
5.0 Rating
October 27th, 2011
great and caring doctor!
1.0 Rating
September 20th, 2011
Dr. Hanna basically kicked us out of her office. She was intolerable to the fact that, after about 35 minutes of waiting, I asked her how much longer, as well as not filling out all of the paperwork. Her office was crowded, so we were just curious, and plus I thought I had a right to ask. She said, "you can't wait for five more minutes??" She was actually mean about it. She kept saying, "I'm not the doctor for you. I'm not the doctor for you!" Okay, fine, and we left. Actually, now that I think about it, I'm glad she got so upset, because she probably would have been terrible for us.
5.0 Rating
September 9th, 2011
Saved me
5.0 Rating
August 1st, 2011
Life changing!
He is a wonderful doctor! After a few visits with him, my quality of life (and those around me) is so much better. Went to an ENT and a neurologist trying to figure out why I was dizzy, getting horrible migraines and overall health was declining. Dr. Hanna diagnosed me with severe anxiety on the first visit, he put me on a moderate dose of anxiety medication. This is the best Ive felt in 20 years. I have Dr. Hanna to thank for that! Many of my friends have gone to him and they rave about him too.
5.0 Rating
January 11th, 2011
Great doctor
Dr. Hanna is very knowledgeable, attentive and responsive. He is firm but caring. I suspect that some negative comments were because they couldn't get their own way which is good when dealing with his patients.
5.0 Rating
March 17th, 2010
Ms Starling
I went to many doctors before Dr Hanna and he was the best. He took the time necessary to determine the medication and the dose I needed. I never had to wait unless i got there early and then if he didn't have a patient he would see me then.I had an emergency once (my back pack was stolen with 2 days of back up meds inside.He saw me right away no problem getting an appointment. He is extremely kind and caring but firm. After all he is helping me save my life and I am truly grateful. I have been going there for 3 years and I have no complaint.Who are those people? The complainers someday they will meet a really bad doctor. I wish them good luck.
5.0 Rating
August 26th, 2009
I can't believe some of the reviews on here
I've seen Dr. Hanna for over a year now, and the comments here seem like they're written for someone else. He's only ever been kind and courteous with me - he's soft-spoken, and gives great advice. And more importantly, he's taken the time to help me find the medication and treatment that works best, was patient with me through my most manic phases (and was missing appointments), and always tells me "take care of yourself first".Again - I honestly don't see where these other comments are coming from. I've had many psychiatrists over the years, and I've stuck with Dr. Hanna because he is hands-down the one I've had the most success with.
2.3 Rating
July 6th, 2009
1.0 Rating
March 31st, 2009
Uncaring, Insensitive, Unprofessional
1.0 Rating
March 4th, 2009
Dr. Ehab G. Hana is uncaring, rude and crude.
Dr. Hana is the most rude, insensitive, non-caring, unprofessional, selfish and arrogant person I have ever met. His horrible characteristics are bad enough ... but when you consider that he's supposed to be helping people ... it makes him not only inefficient, but truly dangerous. Please don't subject yourself to his cruel treatment.