Rate Now
Share Your Experience
Have you seen Dr. Eldin Karaikovic?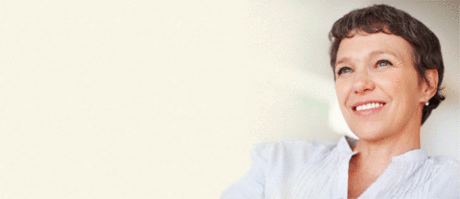 Fibromyalgia
Get the facts about fibromyalgia, including the symptoms and conditions that may be related to it.
Quality Rating
Highly Satisfied
48 Ratings with 20 Comments
5.0 Rating
September 11th, 2017
Balloon Kyphoplasty
During an appointment with Dr. Karaikovic, I was given two options to heal my compression fracture: a brace which I would wear for possibly months or Balloon Kyphoplasty. I chose the Balloon Kyphoplasty and I'm glad that I did. The minimally invasive surgery was done as an outpatient and I was pain free within a week.
5.0 Rating
July 27th, 2017
Tremendous lower back pain.... is surgery the answer?
I had extreme pain in my lower back which radiated through my left hip down my left leg. Just prior to surgery, I could not walk or stand for more than 10 minutes. I would walk and have to sit down for a couple of minutes which would calm the pain, but would again flair up when I continued to walk. When I took the necessary MRIs, etc it was determined my spine was now pressing against nerves that caused my pain. I was at the time in a situation that would have normally prevented me from getting surgery, but I was in so much pain I literally pleaded to have the surgery no matter what. I was desperate. The approval to have the surgery came with Dr Karaikovic's approval/recommendation upon looking at all the results. His agreement on my condition got the approval to have surgery. To summarize, I can now walk miles without pain. I totally believe in Dr Karaikovic's abilities as a surgeon, and I wouldn't be in the condition I'm in now without him, but everybody's situation is different and you have to weigh the options. I was in so much pain I knew my condition wouldn't get any better so I opted for the surgery. For me, it was the best decision I could have made.
5.0 Rating
December 6th, 2016
Patient
I had my first major back surgery 12 years ago wiht Dr. Karaikovic and realized about 10 months ago that I probably needed another surgery. I waited 6 months to make an appointment with Dr. Karaikovic and my second major spinal fusion surgery took place on 8/4/16. I realized one day while washing dishes and crying that I had to find the courage to have this second surgery. With the help of Dr. Karaikovic, I faced my surgery and four months later am pain free and getting ready to start a new life with my husband in Texas at age 65 years old. I wll forever grateful to Dr. Karaikovic for giving me my life back.
5.0 Rating
December 6th, 2016
Patient
I had my first major back surgery 12 years ago with
5.0 Rating
December 5th, 2016
5.0 Rating
September 16th, 2016
My surgery changed my life
Four years ago, my back pain was so severe that I couldn't sleep. I loved to walk and do yoga, but could no longer walk even a half block. I had to give up yoga. Dr. Karaikovic suggested I try PT and shots. After these options did not alleviate the pain, I decided on a spinal fusion of my lumbar spine. It took me several months to recuperate, but now I'm much better than I was, even before the severe pain. I'm back to yoga and I walk every day. Next month I'm walking in a 5K. Dr. K. has given me back my life. If I hadn't had the surgery, I'd probably be in a wheelchair now and on pain meds. Dr. K. has been very caring and I've always felt comfortable discussing my condition with him. Anyone having severe back issues should feel confident under his care.
5.0 Rating
December 14th, 2015
I have had 2 spine surgeries and found the doctor to be very caring and professional. His explanations to me were very thorough. I would definitely recommend him to anyone I know who needs this type of doctor.
5.0 Rating
August 31st, 2015
Painful Freezing legs
Great surgeon. I had painful freezing legs and numb toes. After lumbar surgery my cold legs got better.
5.0 Rating
September 4th, 2014
Back surgery
5.0 Rating
March 13th, 2014
A highly skilled MD and caring
I am 66 yo and love the outdoors. I fell though and fractured my back in 3-4 places requiring spinal fusion. I followed Dr. k's advice carefully about walking and PT. He is supportive...my husband really appreciated that after the surgery, and he is frank and direct. He and his team did a great job of the surgery. I was back at work in 2.5 months and hiking and kayaking after about 6 months. The worst part was the brace but it helped. Thank you Dr. K I would recommend you highly!
5.0 Rating
January 10th, 2014
Ms.
For more years than I care to count, I had severe lower back pain and tried to live with it. Until I was 75 and could no longer tolerate the pain. During the earlier years I had 3 children to care for and a job all of which kept me very busy. I saw Dr.Eldin Karaikovic at North Shore Health System who did a work up and discovered what I probably knew, I had severe disc damage--in addition to advanced osteoporisis. Ten hours of surgery 2 weeks later,Dr. K filled new discs with donated cadavar bone, as my bones are so soft. The pain was gone the next day, with the exception of surgical pain. Dr K. followed my progress carefully from 6 days in the hospital to 4 1/2 weeks in a care center, and talked to the PT's about not allowing me to do agressive therapy. to allow the screws in my spine to heal. Today, 6 months later, I am pain free in the lumbar area and would do the surgery again. At Dr. K's suggestion I had my parathyroid removed a few weeks later in the anticipation that I will now be able to absorb more of the calcium I take.
1.0 Rating
August 20th, 2013
Surgery or Suffer
I went to see Dr. Karaikovic about two years ago. He told me that I have server connective muscle tissue damage in my back and refused to let me extend my physical therapy (which was helping me]! He told me my options were surgery or to live with this pain for the rest of my life. After I declined surgery he told me "Good luck" and that I should "never lift anything" ever again. I'm now crossfitting and lifting 70lbs without any backpain, talk about a slime!
Nearby Doctors

Dr. Eldin Karaikovic is similar to the following 3 Doctors near Skokie, IL.