Rate Now
Share Your Experience
Have you seen Dr. Eleanor Glaspy-Benton?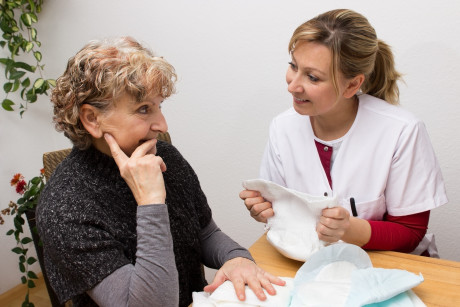 Urinary Incontinence
Learn about the symptoms and causes of urinary incontinence or urge incontinence.
32 Ratings with 13 Comments
3.0 Rating
January 2nd, 2017
5.0 Rating
April 5th, 2016
My experience with Dr Glaspy
What I remember most about Dr Glaspy and I still see her is her bedside manner she isn't cool and distant like some doctors can be she is always pleasant yet professional she listens as well as advises and in my experience thats hard to come by alot of doctors act as if we don't know our own bodies so its a pleasure to meet someone who actually sees their patients as people and not quotas to meet
4.0 Rating
March 11th, 2016
1.0 Rating
March 3rd, 2016
5.0 Rating
August 24th, 2015
Mrs. Woods
1.0 Rating
June 2nd, 2015
HORRIBLE! I WISH 0 STARS WAS AN OPTION!
Dr. Glaspy-Benton was the worst doctor I have ever seen! When reading reviews, I try to give doctors the benefit of the doubt despite occasional bad reviews because you never know which patient's are just high maintenance or having a bad day but THAT IS NOT THE CASE! I had seen her once before for my annual pap smear and thought she was somewhat rude then & the wait was over an hour & a half to go back but I went to her again when I started bleeding & experiencing extreme abdominal pain. Her office staff, who were very sweet to me, fit me in the next morning to be seen. After waiting another hour or so to go back, I finally saw Dr. Glaspy-Benton & explained to her my symptoms. She kept interrupting me and tried to tell me the pain and bleeding was just a painful ovulation. I am 26 years old, I'm not a 13 year old who is experiencing her period for the first time. I KNEW that was not what I was experiencing but she refused to think it was anything else. She then, without asking me, wrote a prescription for birth control. When walking down the hallway to leave, her nurse yelled after me & told me that the routine urine sample I had given at the beginning of the visit showed that I was pregnant. She then took me back into the room and when she re-entered, LAUGHED IN MY FACE & said "why are you smiling?! Is this what you WANT?", with the worst attitude I've ever seen.... basically shaming me for being pregnant. She continued making jabs like this throughout the visit and because of this, I asked her to bring my sister back into the room with me, who is a nurse & was waiting in the waiting area. She looked at me & said "for what?!" UM, IF FOR NO OTHER REASON, MAYBE BECAUSE YOU JUST INFORMED ME THAT I WAS PREGNANT & I'VE BEEN EXPERIENCING BLEEDING AND ABDOMINAL PAIN! She continued to tell me that my symptoms were normal and nothing to be alarmed about & she would call me within a week to confirm the pregnancy from the blood test that was done. I did not trust her opinion so I went to the ER directly afterwards where an ultrasound was done and was told I was either having a miscarriage or it was an ectopic pregnancy. Turns out I was having a miscarriage. I have not been to see Dr. Glaspy-Benton since and I hope that no one else has to experience what I did. That is NOT how you should feel when you find out you're pregnant... I will never forget that day because of how horrible she made me feel. Please don't give this woman your money!
5.0 Rating
January 13th, 2015
Longtime Patient for over 15 years
Dr. Glaspy-Benton is an excellent gynecologist. Very friendly and makes her patients feel comfortable.
1.0 Rating
January 5th, 2015
Took my money and wouldn't provide service listed under the Affordable Health Care Act...
1.0 Rating
September 18th, 2014
Dr. Benton was incredibly rude when she came into the office. She told me I had a bartholin cyst and then gave me the option of letting it drain on its on or she could lance it. I am so glad I did not let her lance it because I had to get to the emergency room for them to tell me it was not a bartholin cust and that if she would have cut me I would have been in trouble. I will never trust this woman with my health again.
5.0 Rating
September 15th, 2014
Satisfied longtime patient
2.3 Rating
November 8th, 2013
not very friendly
3.7 Rating
June 18th, 2013
I give them a B-
Dr. Benton-Glaspy is a mature physician whom is strongly opinionated. She and her front office staff are moderately friendly. I appreciate the ease of appt scheduling and the drs. accessibility. The office should develop in the area of organization and decrease the amount of transparency in regard to how they communicate with each other. Overall, my experience has been positive.
Nearby Doctors

Dr. Eleanor Glaspy-Benton is similar to the following 3 Doctors near Douglasville, GA.