Rate Now
Share Your Experience
Have you seen Dr. Elena Shea?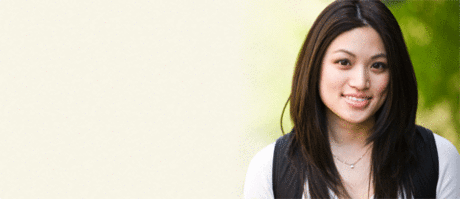 Birth Control
Get the facts about birth control so you can decide which type is right for you.
20 Ratings with 9 Comments
5.0 Rating
April 23rd, 2016
Took me 20 years to find her
She is excellent. I love her holistic/western medicine approach. She focuses on wellness and not drug pushing like so many other doctors. Unfortunately Lawton will lose this gem since she is moving to Arizona. I don't trust doctors so now I will go without health care again. This is awful. As for the bad reviews - you have no idea what you are missing. I can only assume you didn't get the drugs you wanted?! I am tempted to move to Arizona just to keep her as my physician.
1.0 Rating
December 12th, 2015
1.0 Rating
June 9th, 2015
DON"T go there
5.0 Rating
May 28th, 2014
Best Doctor
Dr. Shea is very knowledgeable. She listens to your concerns. She spends time with you and never rushes you out of her office. She explains things really well. She has no problem ordering blood work, x-rays, and will even refer you to a specialist if she or you are really concerned about something. She also educates you about supplements you can take to help you live a healthier life. She's amazing!!
5.0 Rating
June 13th, 2013
Wonderous DR
Dr Shea is wonderful! She takes her time with her patients. I never have a problem wiht her listening to me and my concerns. I am following all of her suppliment advice and I feel great and I have MS! I am losing weight, my Bp is great, my swelling and headaches are better! Most the suppliments are not on Rx plans they are not expensive and she tells you were to get them cheap! Her office staff is friendly and there is a feeling of seeing friends every time I go! There is no issue that DR Shea has not addressed for me! I am super happy with her and will continue to see her for a long time!
5.0 Rating
April 14th, 2013
AWESOME
I have to say after reading the other reviews I was totally shocked. I have been seeing Dr. Shea over a year and as a Dr. she is wonderful. She listens, examines, takes time to be thorough, and is just overall one of the best(if not the best) Dr. I have been fortunate to come across. Seriously, a couple of the other reviews were totally off base. Dr. Shea does not hide the fact that she is into herbal remedies and I have had great luck with the ones I use.
1.0 Rating
September 13th, 2012
who's the doctor
I had the worst experience in my life or should i say the worst doctor.all she really talked about was me sitting on my hands and taking all these herbal junk.i changed my doctor as soon as i got to my car, and i hope you do to! she is not a doctor,unless its a witchdoctor!
1.0 Rating
March 6th, 2012
Talks a Big Talk...
Dr. Shea spends a great deal of time each appointment explaining how she "fixed" herself with supplements and homeopathic remedies. This is all great and wonderful, truly, but few insurances do cover her "prescriptions." The fact that she was unwilling to help in any other aspects or manner and did not seem to truly care made her, in my opinion, a very poor doctor. She seemed to care more about recognition about her "knowledge" of supplements and though she has written two books, for some odd reason, neither has been published......
5.0 Rating
June 23rd, 2011
Dr. Shea in Lawton
Dr. Shea is very nice, articulate, and thorough. She seems to listen to what you tell her before making any decisions, which is nice compared to other physicians who just read notes and diagnose from that. She also discusses things with you and makes sure that you understand what can/will help and what to look for later. Her staff was also very friendly and polite. It's nice to find an excellent doctor with an excellent staff who make sure they know what is wrong, make a plan to treat it, and make sure you know what to do on your end between visits. I feel very fortunate to have found a good doctor like her. I would recommend her to anyone.
1.0 Rating
June 3rd, 2017
5.0 Rating
December 14th, 2015