Rate Now
Share Your Experience
Have you seen Dr. Elham Elzind?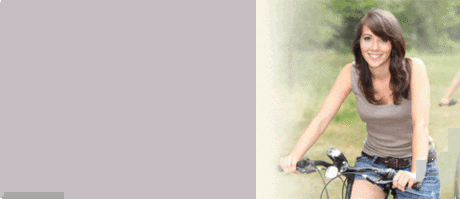 Endometriosis
Get the facts about endometriosis, including symptoms and parts of the body that may be affected.
37 Ratings with 15 Comments
5.0 Rating
January 13th, 2017
Very good Dr
1.0 Rating
January 15th, 2016
Run!
Horrible experience. Old everything, no credit or debit cards accepted and give exact change bc they don't have change, waiting a month for cancer results when I was told they would have them 10-14 days bc Dr is on vacation and she told me they have a backup Dr available for while she is gone but no they do not. Very unprofessional. Do not recommend at all!!
2.3 Rating
January 28th, 2014
When I first walked up to the front door it was so dirty I could not even see in. when in the office the rug had black stains in various places. Once with Dr Elzind she does not want to take time to discuss anything. She is sometimes curt and nasty. Unreliable in giving test results in a timely manner. She is too busy away from the office to even have any concern even when the result might need immediate attention. I am never going to her again.
5.0 Rating
April 25th, 2013
Best Doctor ever!!!!
2.3 Rating
September 11th, 2012
No thanks...
1.0 Rating
August 16th, 2012
RETIRE!!!!
1.0 Rating
May 17th, 2012
Heartless individual!
This doctor is a horrible person with no emotion. I was losing my baby and she treated it as a joke. She told me that there was good news and bad news. The bad news was my baby's heart stopped beating and the good news was that I was losing the baby on my own. I'm 22 years old and don't deserve the disrespect that this doctor has shown me. My friend went to her, who is in her late 40s and she told her she didn't want to deliver babies anymore. That's okay, but she has no right to treat me or anyone as an animal. She didn't prescribe me prenatal vitamins Or take my blood work. She knew that my field of work involved lifting and didnt tell me what to eat or not to eat. She also was rude to me for saying I'm sorry.. She told me it was time to grow up because I would rather have a dnc than collect pieces of my miscarriage to bring to her. I would never recommend this doctor to anyone. She it extremely unprofessional and out of line. Seriously, I could sue her and much more. Don't use her!
5.0 Rating
January 30th, 2012
AMAZING DOCTOR
1.0 Rating
January 17th, 2012
AWFUL WOMAN
I had been seeing her since I was 16 as my Gyno, recently 7 months pregnant and had to change Dr.'s because she was so mean to me! She doesnt sit down and spend any time with you, doesnt like to answer questions, isnt calm, isnt helpful, and has a nasty, in a rush attitude. The staff is nice. But the office, bathroom, etc is filthy! My husband and I debated changing for months until my last appt I walked out crying! Please find another Dr. she;s a waste of time and needs a break form practicing!
1.0 Rating
June 13th, 2011
Never Again!
1.0 Rating
May 17th, 2011
Dosent Care
Do not go to her especially if this is your first baby. She was rude the first appointment but I gave her other chances and her attitude did not get any better. I was having early signs of bleeding. She kept telling me it was normal. But when i called on a friday afternoon i was told to go to labor and delivary at 11 weeks. After i went throught the whole processing and actually got to the nurse they told me i needed to go to the E.R And didnt understand why my doctor told me to come to labor and delivary. I was finally sent to the er an hour later to get checked out. Things seemed to be okay. When i followed up with her on monday she asked me why i made an appointment. I told her that i went to the er on friday because you sent me there and she did not have any clue what I was talking about. She says she has alot of clients and cannot keep track of them. Well maybe she needs to cut back on her clients and pay more attention to there needs. I requested my records which took me over a week to get them because she was on vacation. Never went back after.
1.0 Rating
January 28th, 2011
Do not recommend this Physician
On my last visit prior to my Baby's delivery; my amniotic fluid had ran out unnoticed; Dr. Elzind sent me to be hospitalized immendiately and, I was given an IV to keep the Baby hydrated; in spite of this Dr. Elzind insisted on a "natural birth". The next day, by 12:00 pm I had developed a high fever; she immediately scheduled a C-Section. My Baby's umbilical chord was wrapped around him 3 times; he had digested meconioum and I had developed an infection; I've passed on the fever to my Baby who was put in NICU for 6 days under observation. Had Dr. Elzind performed the C-Section perhaps all these pain could've been avoided. Now my son is suffering from severe developmental details due to the oxygen loss he suffered. I pray that no other woman goes through I what I did.
Nearby Doctors

Dr. Elham Elzind is similar to the following 3 Doctors near Fort Lauderdale, FL.