Rate Now
Share Your Experience
Have you seen Dr. H Ghatan?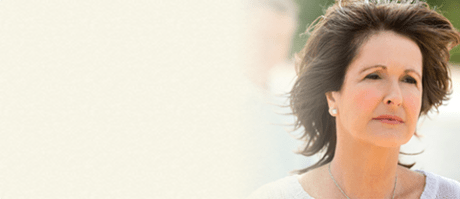 Metastatic Melanoma
The facts about metastatic melanoma, a serious skin cancer, including signs, symptoms & what happens to the body in each stage of cancer.
18 Ratings with 14 Comments
3.0 Rating
November 20th, 2016
Dr. Ghatan is a good doctor but is money hungry. He charged me a co-pay for my initial visit and then for my follow-ups, which no other doctor has ever done. He also sent me a bill for the amount that my medical plan wouldn't cover, which other doctors do not usually do. He's a decent doctor, but it will cost you so be aware.
5.0 Rating
March 30th, 2015
happy patient
1.0 Rating
March 8th, 2015
2.3 Rating
June 8th, 2014
Mrs.
1.0 Rating
May 19th, 2013
Crook
This man is a crook. He tried to scam me & tell me my appt wouldn't be covered. I told him i know for a fact it was. after waiting to see the dr for over 2 hours. They call me into the office & again say. Your visit isn't covered & I'd have to pay out of my own pocket. So I walked out after calling them crooks. Office was dirty & didn't like the dr or anything about the place so I walked out. He had the nerve to still bill my insurance co for doing absolutely nothing. Do not go to this man.
3.7 Rating
July 7th, 2011
I had a cosmetic surgical procedure done and it cost a few thousand dollars and it looks worse then before he did the procedure. Lets see if he corrects/touches up for free..like most good cosmetic dr's would. Ill get back to you
1.0 Rating
April 29th, 2011
Dr. Eliot Ghatans Services Are Deceptive and Unethical
I visited him a few years back and was very disappointed by his service and bedside manner. I needed to see him to get Accutane for acne treatment, usually waited an average of 1-2 hours. He saw my blood results and told me that laser treatment is the best way to get rid of my acne and scars. He told me that my blood test indicate that Im not a good candidate for accutane. I trusted him and reluctantly went through the Aurora laser treatments. I was really surprised that it was his wife who performed the laser treatments on my face not sure if she has any qualifications to do so. After several treatments and no change, I confronted him and asked when the results of the laser will kick in. He simply told me that I needed more treatments (like 6 was not enough). I couldnt afford to fork him $500 per treatment anymore and decided to consult my former dermatologist. She looked at the same blood test and told me that I was a great candidate for accutane. She also called up Dr. Ghatan and asked him why he interpreted my blood test in the manner that he did. I was really happy that with her and accutane did wonders for my skin. Dr. Ghatan, on the other hand, was very deceptive and unethical. Im not sure whats worse if Dr. Ghatan was incompetent and interpreted my blood test wrong, or if he did it deliberately did it to make more money through his laser treatments. I recommend that you do your research about the procedures you want before you see him. Make sure the procedures are what you NEED. He is more of a businessman than a doctor.
5.0 Rating
August 27th, 2010
LEONID BOGUSLAVSKIY
MY FAMILY HAVE BEEN UNDER DR. GHATAN CARE SINCE 1999 AND ALL OUR FREINDS AS WEEL. I' M PROUD TO BE HIS PATIENT. I AGREE THAT HE SPENDS SHORT TIME WITH THE PATIENT BUT IT DOESN'T IMPACT ON THE TREATMENT BECAUSE OF HIS HIGH PROFESSIONALISM. DR. GHATAN HELP US WHATEVER PROBLEMS WE HAVE. I STRONGLY DISAGREE THAT HE " ...WANTS ONLY TO SELL HIS CREAMS.." BECAUSE HE HELPED PEOPLE WITH MWDICATIONS SAMPLES FOR FREE. DOCTOR GAVE MY DAUGHTER HAIR BACK WHICH SHE LOST COMPLETELY. HE GAVE US BACK HAPPINESS, HOPE, OPORTUNITY TO SEE OUR DAUGHTER SMILING, LAUGHING AGAIN. MAY BE SOME ISSUES DOCTOR CAN IMPROVE, BUT NEITHER ME NOR MY FAMILI AND FREINDS (MORE THAN 20 PEOPLE) WOULD CHANGE DOCTOR GHATAN
3.7 Rating
June 23rd, 2010
generaly good doctor
i agree with the other rating on the wait time, but i disagree with those who said he rushes with you... although i haven't had the longest visit with the docter, he right away knew what to do with me. he shot my pimples and they were gone,and only came back when it was summer again. great docter!
Doctor's Response
Thank you. Unfortunately, it is not easy to always be on time, but every patient will get all the time needed to address his/her issues and I make sure all questions are answered.
1.0 Rating
February 7th, 2010
Worst Doctor Ever!
This doctor is one of the worst dermatologists that I have ever used. He is only interested in doing cosmetic procedures on his patients and selling his useless creams. He told me what I already knew about my skin condition and wanted to give me shots of some kind which I refused. He said that there was nothing else that he could do for me. Run don't walk away from this crock.
Doctor's Response
I am sorry about your exprience. Could you please tell me how did you know my creams were useless if you never used them?!. In this day & age most people know what their common skin problems are, but it is up to the experts who through exprience and constant updating of their knowledge strive to do the best for their patients.
SHOW
1.0 Rating
October 6th, 2009
STAY AWAY FROM THE BUTCHER