Rate Now
Share Your Experience
Have you seen Dr. Elisabeth Mclemore?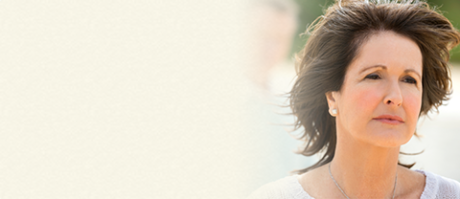 Metastatic Melanoma
The facts about metastatic melanoma, a serious skin cancer, including signs, symptoms & what happens to the body in each stage of cancer.
26 Ratings with 12 Comments
1.0 Rating
January 3rd, 2014
Worst Doctor!
5.0 Rating
December 11th, 2013
Best doctor I've ever had
I can to see Dr. Mclemore last year with some major undiagnosed problems from a previous surgery. After seeing many doctors who just kept telling me there was nothing wrong I finally found her! She was very quick to order the correct testing needed to diagnose me. It turned out that I would need a second surgery which was exactly what I thought would happen. She was the doctor to preform the surgery and did a wonderful job! I am finally fixed after years of agony. I cannot say enough about Dr. Mclemore! Thank you so much for the wonderful experience and for bringing my faith in doctors back! Her wait time is a little long but she is definitely worth the wait!
1.0 Rating
October 19th, 2013
Dr Mclemore is probably one of the worst doctors I have ever come in contact with! She is uncaring, cold, mean, lied right to my face and never called me back when I was having post op pain! I wish I would have NEVER gone to her, And definitely never had her operated on me! Still having issues from the surgery two months later and I still didn't get a phone call after leaving two messages with her nurse!!! Totally unprofessional and a very horrible doctor! Please don't go to her!
5.0 Rating
March 17th, 2013
Best and Talented
5.0 Rating
August 8th, 2012
Incredible!!!
I've had 2 major surgeries performed by Dr. McLemore. Not only did she save my life, but she has forever changed my opinion of MDs. She is always patient, never acts rushed and answers every question I have. She was wonderful to my family and is a rockstar in the operating room. My life is better for knowing her and I consider myself so lucky that she was the one on call when I was rushed to the ER and in need of surgery.
2.3 Rating
July 17th, 2012
1.0 Rating
July 14th, 2012
Surgery
MY OPINIONThis so called DOCTOR operated on me then was upset due to an E-mail to the head of surgery because this doctor was not retuning my calls after she had cut me open then a few weeks later I was in the ER when Dr McLemore came in and said she will no longer treat me due to an e-mail I sent to her boss. What kind of doctor does this? Poor bedside manner, does not listen, will not call you back once home from the hospital, turns you away because she can not take criticism. He nurse does more work than she does. Went threw 3 years of h-ll.
1.0 Rating
July 13th, 2012
misdiagnosed, mutilated, disfigured
In my case, McLemore misdiagnosed benign tissue as malignant, did not wait until the biopsy results came back to mutilate my body, results came back benign tissue, permanently scarred and disfigured. Incompetent doctor. She should have waited for the biopsy results. I never asked her to treat this part of my body. I went in for routine treatment and she made a unilateral decision to undertake heroic measures on the basis of her misdiagnosis. Nightmare. I can never forgive her negligence.
1.0 Rating
December 18th, 2011
Poor service, poor communication, unsympathetic, antagonistic
I trusted Dr. McLemore too much. I signed too many forms and gave her too much discretion. She talks in jargon and is impatient with questions. Going into the surgery, I did not expect her to do what she did. I have never signed so many legal forms going into an operation. I should have known something was wrong because I had to sign so many forms immediately before the operation.McLemore waited until just before I was under anesthesia to tell me the details about the surgery and she was impatient when I began to ask questions. I remember her walking out of the office on 3 occasions with some of my questions left unanswered. It's like she sets aside 5-10 minutes and when the time is up, she runs out of the office.I believe McLemore went overboard and destroyed more healthy tissue than was professionally appropriate. She left me in uncontrollable pain and it took me twice as long to heal as she told me it would. She was cold and unsympathetic toward me when I was in pain and distraught. When I expressed my concerns after the surgery she said I was a risk to her practice and advised me to find another surgeon. I felt like she turned against me because things didn't go well with my surgery. I've never had a really bad experience from surgery except with McLemore. I have asked for a review of my case because I think she made some professionally inappropriate decisions during the operation.
1.0 Rating
December 17th, 2011
Not Human
5.0 Rating
June 21st, 2011
Best colorectal surgeon
5.0 Rating
August 22nd, 2010