Rate Now
Share Your Experience
Have you seen Dr. Elizabeth Alvarez?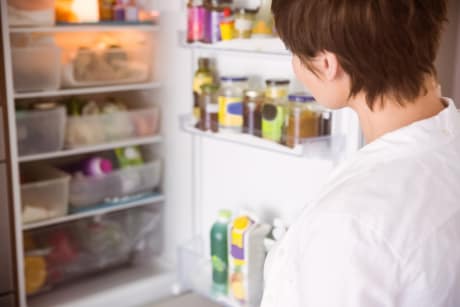 Binge Eating Disorder
Get the facts about binge eating disorder, including symptoms, causes and related conditions.
44 Ratings with 20 Comments
1.0 Rating
June 13th, 2017
Dr Alvarez
4.0 Rating
May 1st, 2017
Only one issue
I like Dr. Alvarez, appointments are easy to make & with little wait time to see her. The only issue is that it takes forever to get a prescription to my pharmacy. Sick with a respiratory issue and need antibiotics and let me go all weekend with no medication!! Get on board with the rest of the country and and use internet to send prescriptions!! Very furious at this point!!
5.0 Rating
June 21st, 2016
Our Most Trusted Family Physician and Pediatrician!
Dr. Alvarez has been our family doctor and pediatrician for over 10 1/2 years. Because all 4 of my kids were born in different states, I have had considerable exposure to different health professionals. I can honestly say that Dr. Alvarez is the best I have ever seen. While she is quiet, she is courteous, and extremely careful. She not only takes the time to listen to really listen to me, but she listens to each of my children, and never makes me feel like she is rushing to get to her next patient. Dr. Alvarez is fantastic in organizing her schedule so that I never have to wait long in the lobby or in the actual patient room to be seen. Perhaps one of the most impressive things about Dr. Alvarez is how she takes the extra effort to make sure patients follow up with her referrals to specialists, so that the long-term well being of her patients is always addressed. But for her persistence, we would never have discovered a life-threatening heart issue for my then 2-year-old son, and a recent autoimmune disease for me. I honestly believe that Dr. Alvarez saved the life of my son, and gave an extra 10 years of life to me. The only reason I did not give her 5 stars throughout, is that she has had some new office staff who needed to be trained, but they have all since improved greatly. Her long-time office manager, Ruth, is simply amazing. I plan to have Dr. Alvarez as our family physician for as long as I live. I highly recommend Dr. Alvarez as a most trusted family physician.
2.0 Rating
January 26th, 2016
Went to see her for a cold was told my medication would be sent to the pharmacy, it took over 24 hrs for the office to send my medication. Called the office to see what the problem was, Spoke with Jennifer she apologized and said the Dr was the only one that could send the medication in and that she did not do it immediately that it was done thru out the day. Who wants to wait to have medication sent in no one, will never return
1.0 Rating
December 9th, 2015
Who draws blood in a storage room???????? Is that legal? They scheduled my appointment for the wrong day. Doctor rushed me out and didn't even give me my prescriptions. I was told I had to make a new appointment to address all my other concerns. Before this all happened, she sent my prescription out twice and I got charged twice, while she claimed no responsibility for that. I never got my results. All around terrible and unprofessional. I'll file a report as soon as I know how.
1.0 Rating
July 14th, 2015
Great doctor, punitive policies and rude employees.
After having gone to Dr. Alvarez for the last 4 years, my wife and I will no longer be seeing her. While I like the Dr and feel she does a fine job, her employees punitive treatment of my wife for being late to her appointment forces us to look for different care. My wife, a diabetic who has high and low blood sugar swings and must eat something on a regular basis to avoid going too low showed up 15 minutes late for a fasting appointment and was told she either needed to wait ALL DAY without food until the last patient scheduled for that day had seen the doctor ("because they were here on time") or that she could leave, but would have to pay a $150 no show fee. She then asked if she could at least be able to come back and give blood so that she could eat something and was refused. She waited until all patients in the waiting room were back and the room was empty and asked if she would be next, and was told no, because other patients were scheduled that had yet to arrive. She then requested our medical records and was told she would not be given them, and that they would only release them to a new doctor upon their request. As I said, we have used this doctor for a long time, and have been very happy, but with their new policy of making late people wait til the end of the day to be treated, we wont be returning.
1.0 Rating
January 17th, 2015
never come here
1.0 Rating
December 29th, 2014
Will never go back nor recommend
5.0 Rating
June 12th, 2014
3.7 Rating
May 5th, 2014
No appointment available.
I like Dr. Alvarez when I can actually get an appointment. The past two times that I have been sick she has been unable to see me. The first time she wasn't seeing patients and referred me to someone who couldn't see me till the next day. The second time she didn't have any available times that worked with my work schedule and didn't care that there was nothing available. I will no longer be going to her office. I will look for a new doctor.
5.0 Rating
December 5th, 2013
GREAT DR