Rate Now
Share Your Experience
Have you seen Dr. Elizabeth Smith?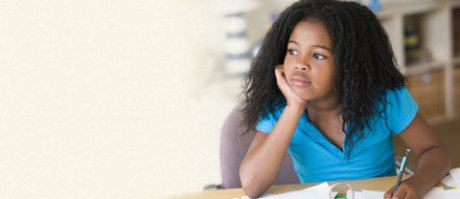 ADHD
Attention Deficit Hyperactivity Disorder (ADHD), including the different types and who gets them.
36 Ratings with 16 Comments
1.0 Rating
October 29th, 2016
Dr. Smith is the worst, most unprofessional doctor I have ever encountered! I took my 70 year old mother, who has mild dementia, to see her. The whole process was a joke and really, it's malpractice waiting to happen. Dr. Smith sat behind her desk, the whole time, never rising to greet us or examine my mother! No one took her vitals, nor did any muscle testing -- at a neurologist! A basic memory test was given, but I'm pretty sure my 5 year old child could have done that. Her desk was covered with paper files and her office was a total mess. After the "exam", I called the office to talk to Smith to fill in some blanks from the appt. since my mother is a poor self-reporter. I was told by the office assistant that Smith does not talk to people on the phone -- ??? -- and I need to fax my comments and questions. What if I didn't have access to a fax machine? Then, I was told that even though I faxed those questions, Smith won't talk to me because I'm not my mother AND that I needed to bring my mother in for an appt. to talk to her. She cited not wanting "miscommunication" or "going behind the patient's back". A patient with dementia!!! She clearly wanted my mom to pay for another office visit! It took her 3 weeks to send the chart note to the internist!! Why is she is practice by herself? Because no other physician wants to be associated with that kind of poor medicine. Stay away from this doctor.
1.0 Rating
August 6th, 2016
1.0 Rating
July 17th, 2016
5.0 Rating
March 7th, 2016
1.0 Rating
February 27th, 2016
She is not nice. Her staff are not nice either because they know that they can get away with it. She most likely has written all of the positive reviews on this site herself with the exception of the one, but that person may have been smart by using that review as insurance against her after reading all of the others. She and her staff actually have no empathy. Don't let them fool you. Hopefully vitals.com comes up on your Google search. It didn't on mine. Boy am I sorry. Stay away. They will all abuse you somehow in time.
1.0 Rating
January 16th, 2015
Stay Away
She is very inconsiderate and rude. She never even reviewed the radiology reports she ordered.
1.0 Rating
August 13th, 2014
Rude and Unprofessional!
Dr. Smith started out,in the very beginning seemed friendly and professional enough, But she ended up being completely rude and very unprofessional. I agree with a couple of the other reviewers she is definitely lazy and she seems to like to throw out "accusations" at her patients. I noticed one post that referred to the person posting was treated like a drug seeker, or maybe it was someone that said they were treated like a hypochondriac. Her whole attitude changed towards me because I had a conversation with her regarding the possibility I would end up on disability. That's all it took. From that time on, she was rude and nasty to me, stopped listening to me regarding my symptoms. I was really struggling at that point, I just kept getting sicker and sicker. So she sent me for an Iv steroid treatment...When I went back for my follow up and I wasn't any better. Dr. Smith actually got angry with me, because I wasn't better! As it turned out, she sent me for a treatment that she herself noted in my file, that she didn't believe was going to help! So she sent me for a 3 day IV steroid treatment that she didn't even believe was going to resolve why I was getting so sick! As it turns out, I was having an adverse reaction to the Rebif that was on, and I'm the one who discovered it! By then I had pretty much had enough of Dr. Smith! So the next appointment I had with her was to fire her! I found a new neuro and have been with him for almost 4 years! I would NOT recommend Dr. Elizabeth C Smith as a physician, and if she is your doc, I would request a copy of any of her office notes a copy of your file if she begins to give you a hard time, you have a right to a copy of anything in your file.
2.3 Rating
August 1st, 2013
1.0 Rating
September 17th, 2012
1.0 Rating
April 5th, 2012
I will say, she is not knowlegeable about my problem. I found more information on the net. She did not look at previous scans done at Beaumont and proceeded to tell me, "they probably don't have those anymore". (9yrs. old)She is lazy and didn't want to do any research or homework. My internist sent me to her.
Nearby Doctors

Dr. Elizabeth Smith is similar to the following 3 Doctors near West Bloomfield, MI.