Rate Now
Share Your Experience
Have you seen Dr. Elizabeth Dayton?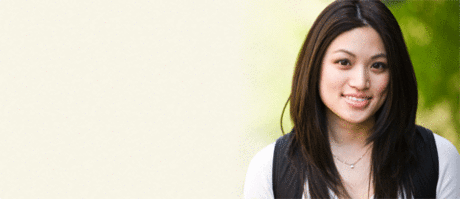 Birth Control
Get the facts about birth control so you can decide which type is right for you.
29 Ratings with 13 Comments
5.0 Rating
September 14th, 2015
Great Doctor!!!
5.0 Rating
September 5th, 2012
Hope she never decides to move out of state!
I truly love this female dr. She is Chief of staff at Mountainview Hospital for a reason! Some people may have had not so good experiences with the office(which I have yet to experience), but speaking of Dr Dayton herself, she's pretty amazing in my opinion and many other people that I know. She doesn't just pass out prescriptions, she gets the issue resolved, whatever it may be. Awesome lady!
1.0 Rating
April 17th, 2012
Horrible!
I saw Dr. Dayton for my very first pregnancy. My first appointment I was shy of 8 weeks pregnant. The ultra sound machine happened to be there that day so Dr. Dayton decided I could have my first ultra sound the same day as the appointment. I left the office feeling excited and wonderful. 4 weeks later I miscarried, I returned to Dr. Daytons office to schedule my D&C and she told me on my ultra sound of 8 weeks there was a blood clot in my uterus and that it grew big enough to cut the oxygen from my baby. She said for my next pregnancy she would put me on a aspirin. What makes me sick is she did not call me after my first appointment to let me know something was wrong with my baby! She could have saved my pregnancy with aspirin and her lack of concern is the reason I miscarried. I would not trust that office, they are unprofessional and have no clue how to handle their patient flow.
5.0 Rating
April 5th, 2012
Awesome Doctor!
I have been going to Dr. Dayton since I was 14- She remembers be from my last appointment and even remembers what we talked about. She has delivered all three of my babies and is currently my entire familys doctor. I am in the military so I have been to a ton of doctors and everytime I go back to one its like we have to review what happened at the last appointment-- this does not happen with Dr Dayton she is personal and takes the time you need to either understand something or cope with, I had commplications with my first pregnancy and she was very supportive during everything. I will never go to another doctor even though the wait is long with her it is so worth it.
1.0 Rating
March 16th, 2012
service excellence in business
After waiting 6 weeks for an appointment, my wife called to confirm Doctor Dayton was a participating Physician in the Beech Street Network, a huge nationwide network of participating physicians, well known to most Utah County Physicians, as she was leaving for her office. Not only did this person on Dr. Dayton's staff refuse to confirm or take time to find out if they would take our insurance, but she then and there, cancelled the appointment. My wife was within 10 minutes of leaving the house to keep the appointment. They told her, unless she would see a physicians assistant, she would have to wait nearly two more months to get another appointment! The staff (one person on the staff) was curt at best, probably borderline rude or disrespectful. I dont think we will find out if Dr. Dayton is a good doctor, albeit highly recommended. I wish she were not so busy that an appointment, cancelled by them that was 15 minutes into the future, would have to be scheduled out two months later. I would like to help mitigate this situation, (Dr. Dayton must be terribly overscheduled and overworked) with this recommendation. Excellence in customer service is becoming as rare as that occasional leprechaun with a pot of gold, waiting for you at the end of the proverbial rainbow.
5.0 Rating
August 10th, 2011
Great Doctor
1.0 Rating
January 18th, 2011
Not good
I felt like she didn't know what she was doing. Thought she was an OB but she is just family practice. If you have anything other than something simple go to someone else that knows what they are doing.
5.0 Rating
January 4th, 2011
Great female OB
I have heard horrible story's about female OB's but when it comes to female things I really didn't want a guy other than my husband probing around. I chose Dr. Dayton when I was pregnant with my first son and Loved her! For a doctor she is very personable and friendly and actually listens to you. Yes she is hard to get in to and you do end up waiting but she is a wonderful OB! When I got pregnant with my second son I knew with out a doubt who my doctor would be. She was great with my natural birth plans and there were only a few things she had to follow due to hospital procedures but when it came down to the birth she was awesome! I love her bedside manner and love that she has a sense of humor but also knows when to be serious and is always caring. Oh and when you are her patient you are HER patient. If another doctor tries to step on her toes and yours she will stand up for you!
5.0 Rating
November 2nd, 2010
5.0 Rating
May 20th, 2009
5.0 Rating
January 31st, 2009
2.3 Rating
October 13th, 2008