Rate Now
Share Your Experience
Have you seen Dr. Elizabeth Kelly?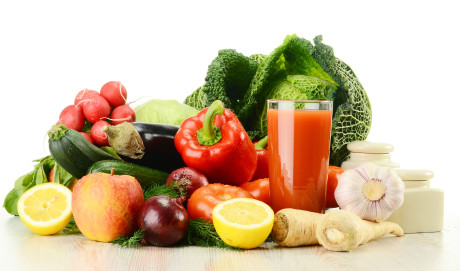 Type 2 Diabetes
Type 2 diabetes is a chronic disease in which your body is unable to maintain a normal blood sugar (glucose) level.
36 Ratings with 13 Comments
5.0 Rating
February 3rd, 2017
My children grew up with Dr Kelly as their doctor and she is amazing, our whole family was never in better health than when she was our doctor and if we lived in Tx she would still be our doctor. I cannot say enough good things about her.
1.0 Rating
March 28th, 2016
Dr. Kelly is a great doctor, it's a shame she has about the worst office staff I've ever come across (and I've been in the medical administration field almost 20 years). Her receptionist is rude, snide, never helpful in anyway. The billing is ridiculously slow and inaccurate. As much as I like Dr. Kelly, I will never go back to her office.
1.0 Rating
February 8th, 2016
Extremely unfriendly staff
Dr. Kelly is a nice lady, but her staff, or more specifically, her front desk receptionist is extremely unprofessional, rude, condescending, lazy, and flat out does not care. There have been many times that I have called during normal business hours trying to make an appointment, but no one would answer the calls, nor would she return the phone calls after numerous voicemails. She has even hung up on me after they have overcharged us and I was trying to get a refund - she did so in such a fashion that you would think she considers herself the queen of England. I am disappointed that Dr. Kelly would hire such a self-important, unfriendly, unhelpful and repelling receptionist. We are forced to change doctors - we are just trying to get treated by a professional doctor, not to be insulted by a receptionist!
3.0 Rating
August 17th, 2015
5.0 Rating
August 8th, 2014
Dr. Kelly is an AMAZING doctor, she knows her stuff and is EXTREMELY thorough when diagnosing and is very accurate. We love her! She has referred us to the best doctors too!!! LONG wait time at the office is very frustrating, especially when you are sick. It is difficult to get an appointment sometimes :/
5.0 Rating
April 14th, 2014
Best of the best
Dr. Kelly has been my physician for the better part of 20 years. She has seen me through some difficult times and hasn't hesitated to refer me to a specialist, when needed. She is a rare find, in that she actually listens to me as a patient and will even tell me, "you know your body best". She is open to discussions, questions, and suggestions, unlike other physicians I have encountered over time. I would highly recommend Dr. Kelly, without hesitation, to anyone seeking a caring healthcare provider.
1.0 Rating
October 3rd, 2013
I have recently moved to Texas and was given Dr. Kelly's number by the Medical Referral Center's Physician Referral Line. I cannot adequately relay the lack of professional discourse I had with Dr. Kelly's Supervising Receptionist when I asked her several polite and simple questions regarding insurance. Ms. Evans was rude, unprofessional, and hung up the telephone on me during our conversation. When I called back to ask for the e-mail address of the office, I was told that they had no e-mail. Ms. Evans told me she was too busy to talk to me. I have always believed that the people one surrounds themselves with is a reflection of the person himself. If this is the case, perhaps Dr. Kelly should retire. And, I now wonder about the quality of health care provided. If this office is not connected to the internet, are they up to date in the practice of medicine?
5.0 Rating
September 24th, 2012
The best doctor around!
I've been going to Dr. Kelly since 1982. She has always been correct with her initial diagnosis, but always follows up with labs to be sure. She is the most caring doctor I have ever been to and I would definitely recommend her to anyone needing a doctor. In fact, I HAVE recommended her to others and they have all loved her as much as I do!
5.0 Rating
November 1st, 2011
Excellent Doctor
Im really happy with Dr Kelly.i was really unhappy with my past physician,who was very cold and business like so a friend told me abt dr Kelly.She has such a warm and caring personality.Always spends time ,asks questions,educates about the medical problem and great bed side manners. .Excellent diagnosis plus excellent physician.Ll recommend her to every one.
5.0 Rating
September 8th, 2011
Joy
3.7 Rating
December 10th, 2010
Dr. Kelly has been my PCP for 10 years and the only complaint I have is the wait time to see her, which is more of an organizational problem from a business standpoint than anything else.She has always been thorough and very caring. She spent plenty of time with me getting information, educating me about my problems/medications, and referring me to a specialist when needed. Her office staff has always been welcoming to me, professional, and friendly. She has moved offices a couple times since I've been with her and her new office is updated and prior negative reviews are not reflective of this. Dr. Kelly was very nice and professional as I went from seeing her with my mom in the room to seeing her by myself as I became an adult. She always made me feel comfortable.
5.0 Rating
April 21st, 2010
Very good doctor