Rate Now
Share Your Experience
Have you seen Dr. Elizabeth Hunter?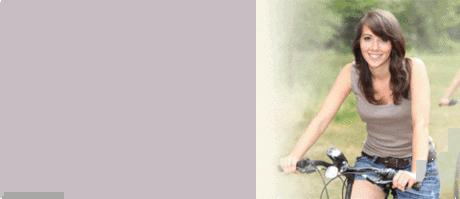 Endometriosis
Get the facts about endometriosis, including symptoms and parts of the body that may be affected.
11 Ratings with 6 Comments
5.0 Rating
July 31st, 2017
Elizabeth Hunter
I was a patient of Dr Hunters 19 years ago and let me inform you she is THE BEST !!!! She found all my female problems and worked through each and every one of them, very caring, bedside manner also terrific, great doctor, I highly recommend her and the only reason I stop going to see her was I moved to another county and it was to far to travel. Will never finda another Elizabeth Hunter, she is the best! Melissa (Stevens) Sandy Inverness Fl
1.0 Rating
July 16th, 2016
5.0 Rating
August 16th, 2010
My first visit to Dr. Hunter was very pleasant, very comfortable feeling. And she was the only Dr. that suggested a particular test to find out why I was having so many problems to get down to my repeated problems. Which was a great thing because now I have closure and an answer to what is going on with my body now. The gynecologist I had been going to for at least 8 or more years never tested me further even after I suggested maybe he do so and he didn't. The first visit to her and she herself suggested the test. Now I have the proper diagnosis and an answer and a treatment plan to my problem. Thanks Dr. Hunter
5.0 Rating
July 13th, 2010
5.0 Rating
December 18th, 2008
M Wood
Dr. Hunter Has been a wonderful, caring physician. Over the years I have not been as lucky with some of the Drs I have been "assigned"by Ins. Co. or have gone to because of recommendations from friends. I nearly died after being treated incorrectly by two Drs ( in partnership). Dr. Hunter always takes the time to run any and all tests to confirm a diagnoses and then follows up to check on the effectiveness of her treatment. Her staff is friendly and very cooperative. I have been very satisfied with Dr. Hunter and feel very confident that she will do everything in her power to keep me healthy.
5.0 Rating
April 22nd, 2008
Excellent doctor!
I have been a patient of Dr. Hunter for 8 years. She is extremely well qualified and she really does know her business. She has been the only doctor who actually took the time to read and go through my extensive history with a yellow marker. She sat and read each and every page. It took her over 15 minutes to read all that paperwork. Sometimes she would flip back and forth to check whenever she wanted to verify or double-check something. Over these past 8 years I can tell you that: A) the office staff is nice and appointments are not difficult to get B) the waiting room time can be annoying and waiting for half an hour is not uncommon C) Dr. Hunter can sometimes come across as a bit gruff and non caring ... even moody. Sometimes I have to remind her that I don't speak "medical" and don't understand what she is trying to say to me. But she DOES care and behind that sometimes gruff demeaneor is a very smart doctor who takes her practice very seriously D) When you need surgery, she is really there for you and makes sure, obsessively so actually, that everything will go as smoothly as possible E) If you ever have to leave the practice you will find that when you bring your records to your new gyno they are invariably impressed with her excellent note taking (all typed by the way and not scribbled) and accurate diagnosis F) and yes, at times she wants me to return to the office far more frequently than I would like (although I DO have a cancer history) but you know what? It's NOT the money ... she just wants to make sure that the bases are covered and that you will live a long and healthy life. I now live a long distance away from Dr. Hunter and I have tried to "replace" her, so far nobody has even come close so I make the long drive. I would not do that for just anybody!
1.0 Rating
August 25th, 2015
1.0 Rating
August 10th, 2012
Nearby Doctors

Dr. Elizabeth Hunter is similar to the following 3 Doctors near Winter Park, FL.