Rate Now
Share Your Experience
Have you seen Dr. Elizabeth Jewell?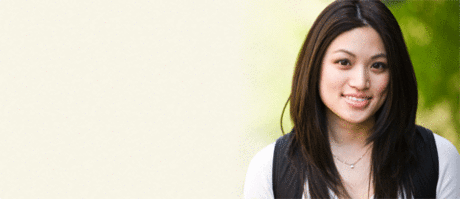 Birth Control
Get the facts about birth control so you can decide which type is right for you.
Quality Rating
Highly Satisfied
41 Ratings with 13 Comments
1.0 Rating
October 17th, 2016
DIsappointed
Very disappointed with our appt at Dr. Jewell's office at MSK. The only good part of the experience was the ease of getting an appointment, took only 2 days. Then it was all downhill from there! And actually the appointment was made with the MSK referral office not Dr. Jewell's office directly. Dr. Jewell herself was OK, seemed very knowledgeable, professional and experienced. Bedside manner was OK, but a liitle on the arrogant side. Once she met with us she was to follow-up on with a treatment plan by the following week. We had signed all the appropriate form, including the release of information so she could obtain all the scans from our primary doctor and hospital. It has now been 5 weeks and still do not have a treatment plan. Office workflow is very inefficient and inadequate. Poor execution by office staff to obtain the necessary information and feel our case was neglected. Thankfully we obtained several other second opinions without any of the problems we encountered with Dr. Jewell's office. The other offices did have difficulty at first getting the referring office to send all the information to them, but after being persistent (since this was a time sensative matter)they received all the information they needed in a timely manner. Glad we had other options and didn't have to wait on Dr. Jewell's office.
5.0 Rating
April 16th, 2016
5.0 Rating
July 22nd, 2015
A wonderful surgeon and a lovely person
I wish I could give Dr. Jewell 20 stars. She and her entire surgical team were wonderful. I found Dr. Jewell to be very thorough, knowledgeable, and easy to talk to. She spent enough time with me answering all my questions and discussing the pros and cons of my surgery. Her nurse was also wonderful and did pre-op teaching with me reviewing which medications to avoid prior to surgery and discussing what to expect after surgery. On the day of surgery I couldn't have asked for better care - everyone from the pre-op nurse, to the anesthesiologist, to the nurse anesthetist and surgical technician were exemplary. They each introduced themselves as I entered the OR and put me at ease. My surgery with Dr. Jewell went very well and my pathology report was available at my 1st post-op visit. Dr. Jewell spent time explaining the results and directed me on how to proceed. She even arranged follow-up care for me in other departments. I have to say it was the best care I ever received in any hospital.
5.0 Rating
March 5th, 2015
Remarkable doctor in every respect
I am a patient of Dr. Jewell's at MSKCC. She is an outstanding physician and human being. I am so blessed that I was referred to her for my gyn oncology problems As most people know, MSKCC is the crown jewel of the American healthcare system. The clinicians who make the cut and work at MSK are among the finest doctors in the world. This is certainly the case with Dr. Jewell. It's rare to meet a doctor as human, kind, compassionate--and brilliant as this fine woman. She has always advised and treated me as if I was a member of her own family. Someone wrote that she was "selling" them surgery. Huh? Excuse me! Perhaps Dr. Jewell was recommending surgery, something no one wants to hear, but this is not a doctor who would "sell" anyone surgery. She's been my gyn for close to two years and at every appointment, she is patient, straightforward, not scary, and very reassuring. She explains everything in a clear and non-threatening way. She knows your case and medical history backwards and forwards, she doesn't miss anything. She has counseled me NOT to rush into surgery, instead I have an ultrasound every three to four months. As an aside, you'd think you'd have to wait hours to see a doctor this wonderful. Wrong! Dr. Jewell is prompt and always comes in the room with the biggest smile on her face, like she's seeing an old friend. How refreshing and rare to have a doctor who is so approachable. I don't think I've ever waited more than ten minutes to see her. The doctors who work at this fine institution are second to none. I tell Dr. Jewell she and her colleagues are the A Team. Only the finest and best trained doctors/surgeons are hired at MSK. You don't need to run around for second opinions when you are being treated at MSK, these doctors are second to none. I know for a fact that they discuss complex cases on a regular basis, so you are benefiting from the expertise of numerous world renowned doctors. If you need a gyn oncology surgeon, beg the MSK patient referral nurses to send you to Dr. Jewell. She will calm your fears and treat you like a sister,mother,friend. She is a remarkable doctor.
3.0 Rating
February 20th, 2015
Disappointed.
I had two friends who have gone through Memorial Sloan Kettering for cancer treatment and did great. So when I got a suspicious looking report back from my primary doctor I ran straight to them and Dr. Jewell was recommended. I wasn't sure if I did or didn't have cancer at the time. I want to keep this short. But I will say this. First, her bedside manner needs work. She stormed into the examination room the first time I met her, barely introduced herself and immediately started talking about surgery. They did a repeat scan there a few days later because they couldn't get me in right away. Well... the repeat scan wasn't as bad as the one my primary doctor did but she still wanted to do surgery. (No cancer was present.) This seemed strange to me plus, like the previous reviewer, I felt I was being given a "hard sell" to have surgery. I felt uncomfortable after talking to her. So I went for a second opinion with another doctor who is also very, very well respected in the field of GYN Oncology. She said she didn't think my scan showed a need for surgery and recommended a different course which has worked out very well! I'm totally fine and didn't need surgery. My problem had another non-surgical solution. So please be careful. Ask questions and trust your instincts.
5.0 Rating
July 23rd, 2012
5.0 Rating
October 20th, 2011
Wonderful physician!
5.0 Rating
August 11th, 2011
Professional, thorough and very good bedside manner
I needed an appointment very quickly due to time constraints, and Dr. Jewel's staff were extremely responsive and helpful. I had an appointment within a day.Dr. Jewell is exceptionally personable. Many Doctors have a somewhat aloof, even arrogant, approach when working with patients. This is absolutely not the case with Dr. Jewell. She is warm, approachable, friendly and respectful. She spent a lot of time explaining the issue, discussing her approach and making a real connection with me. It's refreshing to be treated as a "person" rather than just another "body" to deal with.I would not hesitate to recommend Dr. Jewell to anyone.
5.0 Rating
May 10th, 2011
5.0 Rating
April 14th, 2011
very good
5.0 Rating
August 10th, 2010
Excellent.
Nearby Doctors

Dr. Elizabeth Jewell is similar to the following 3 Doctors near New York, NY.