Rate Now
Share Your Experience
Have you seen Dr. Elizabeth Lakind?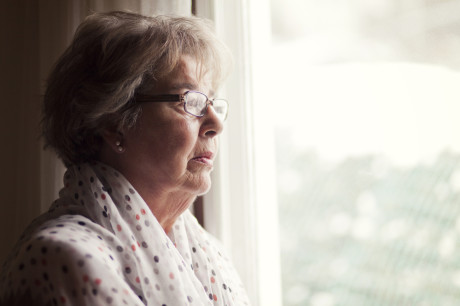 Clinical Depression
Get the facts about clinical depression, including the symptoms and related depressive disorders.
25 Ratings with 11 Comments
5.0 Rating
April 24th, 2014
5.0 Rating
May 2nd, 2013
She is Very Good
She has been great for me over the years that I have seen her. Her bed side manner, is great. she can dish it out as i give it to her and we can laugh together. She spends as much time as I need and explains things I don't understand or don't want to accept. She has a good heart that people don't always see.
1.0 Rating
July 25th, 2012
cold, uncommunicative, doesn't listen
seems sadistic in her obvious enjoyment of hurting people with her machines. no communication, no explanations, uninterested in patient as human being.
3.7 Rating
April 12th, 2012
Great doctor - "HORRIBLE STAFF"
If your after a great doctor good then you've found one. BUT if you are looking for a "GRADE A TOP NOTCH DOCTOR AND STAFF" then you will have failed. Actually she is very good HOWEVER, her office staff is horrible, there is NO open door policy. So if you have questions for your doctor....good luck because you will never be able to ask over the phone (with doctor) you will never get a call back and emergency questions about medications, refills etc... GOOD LUCK!!!! NEVER WILL HAPPEN!!! If your a patient that lives outside of Santa Fe area...even worse!!! YOU WILL BE FORWARDED TO THE SANTA FE EMERGECY 911..Her office staff is a night mare!!! They are unfriendly,rude, lack professionalism, no respect, work ethics are horrible!! Most importantly NO empathy toward patients whatsoever!!! (THEY NEED TO EXPERIENCE A SEIZURE MAYBE THEN THEY WOULD UNDERSTAND) I will never recommend this office...EVER!!!! So if you want to be treated as JUST another sick person with no feelings or just another ant in the pile..........then my friend you've come to the right place!! HORRIBLE!!!!!!!!!!
1.0 Rating
February 11th, 2012
Poor patient relations!
1.0 Rating
October 23rd, 2011
Worst Doctor's Experience in my life
Awful experience. Couldn't get staff to send my records to another neurologist. Had to get my GP Doctor to intercede for me. Dr. LaKind wouldn't speak to me long distance on the phone. I was told that she would only answer questions thru staff member. I was having extremely serious problems in another state and Dr. Lakind had my most thorough records. I couldn't believe a doctor or her staff could be so unsympathetic and unprofessional. Never would refer anyone to Dr Lakind.
1.0 Rating
August 31st, 2011
Poor bedside manner and rude and inefficient office staff
Twice I have left message for office staff and received no reply. The office has unfriendly patient practices and phone calls are not returned. The results of an MRI that showed additional lesions were never conveyed to me. I had to pick up the report and have another physician interpret. Unexcusable and unethical patient practices.
1.0 Rating
May 11th, 2011
first do no harm!!
I took an elderly family member to Dr. Lakind to review blood work and meds after a stroke. Without any informed consent or preliminary education, she proceeded to do a full nerve conduction study on lower nerves that had already been diagnosed with stenosis and severe damage. Instead of working with a technician and gradually increasing the electric charge coming from the machine during the "electrodiagnostic testing", the doctor herself administered the test and ran the machine. She started it out with the machine calibrated much to high ... full blast ... the patient arched in pain from the intense electrical charge ... and the doctor continued to electrically fry the nerves she was testing. Most notably, Dr. Lakind didn't pay any attention to the patient when she said "STOP -- YOU ARE HURTING ME!!". Within 24 hours of seeing Dr. Lakind the patient could no longer walk, and was in unbearable pain. She was admitted to the hospital for a period of 3 weeks, receiving IV steroids 3x daily to reduce the inflammation in the nerves caused by the nerve conduction study. On further review, everyone who hears the name "Elizabeth Lakind" has the same scared look on their face. She is known for very invasive testing. Her office demeanor is rude, egotistical, and overbearing. She would not talk to me, the primary caregiver, and did not pay any attention when the patient complained of pain. In hindsight, pain is the body's way of telling you that something is terribly wrong, and indeed it was. It has been one year now since we visited Dr. Lakind. Countless thousands of dollars have been spent needlessly by Medicare to care for the damage done in a single office visit (3 weeks inpatient hospital, 2 ER visits, 3 months nursing home care). Thankfully my family member has regained the ability to walk, and she is now safe again standing on her own, but our lives were changed forever -- severely damaged -- the day we walked into Dr. Lakind's office.
2.3 Rating
August 10th, 2010
1.0 Rating
June 17th, 2010
not the best visits
She may be good with some people. But sat facing away from me at her desk, answered and spent several minutes on calls during my visit (not just one time or one call), and outright dismissed a diagnosis that i recieved from 3 other doc's ("that only lasts several weeks), and even my minor research on the net and reading one book cursorily let me know that i probably had the right diagnosis. Said she didn't know what to do for me so sent me for more tests (which is good, but im not going back to her to have them explained).
2.3 Rating
January 13th, 2010
5.0 Rating
November 8th, 2016