Rate Now
Share Your Experience
Have you seen Dr. Elizabeth Mueller?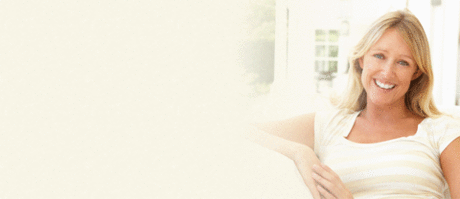 Hysterectomy
Learn about why this procedure is performed, who gets it done, and the different types of surgeries available.
Quality Rating
Highly Satisfied
13 Ratings with 5 Comments
1.0 Rating
September 3rd, 2017
I researched Dr Mueller before my visit, I was sadly disappointed. I wasn't going to go back after my first visit, but I was promised a treatment plan, and told I would not have to endure another painful exam. I went back and when I got there the Dr wanted to exactly same thing as first time and no treatment plan. I left and will never return to this practice.
5.0 Rating
December 17th, 2015
5.0 Rating
May 29th, 2015
Fabulous Experience
1.0 Rating
January 23rd, 2014
Dr mueller and her staff were terrible. I had heard good things about her, but was shocked. She specializes in urogynecology and when she performed my exam, she was so rough. When I told her she was rough and I was sensitive to touch, she then responded very quickly "I know what I'm doing". Ummmm. Yeah, kind of unprofessional. Them after my exam she sat with myself and her resident to go over what we already knew. But... To my surprise as I was listening she said SNATCH. I heard what she said and looked at the resident and said I'm sorry did you just refer to my vagina as a snatch. She said, yes! She explained because I am young I should know that lingo. Yes, I've heard uneducated boys and immature men refer to a vagina as a snatch, not a professional. Her resident was just as surprised. I've never gone back and never will. I have told several of my drs what she said and they were shocked and embarrassed for me and said they would not refer to her, they all did say she was a little different. Obviously.
5.0 Rating
November 23rd, 2013
Appeared to be a Wonderful Doctor
A resident did the initial assessment, which is to be expected. Patients are informed of this before they visit. Both the resident and Doctor Mueller were very professional, knowledgeable, and caring. . I was very nervous prior to my visit, as I am a very modest person, However, Dr. Mueller couldn't have made me feel more comfortable. She had a wonderful bedside manner, and took the time to answer my questions. I couldn't really rate the "Follows Up After Visit" section, since there hasn't been adequate time to do so. However, there is no need for this in my instance. I just need to go back for a follow-up visit in a couple of months. I would recommend Dr. Mueller in a heartbeat.
3.0 Rating
September 21st, 2017
4.0 Rating
March 27th, 2017
4.0 Rating
November 3rd, 2015
5.0 Rating
February 19th, 2015
5.0 Rating
February 15th, 2015
5.0 Rating
September 26th, 2014
5.0 Rating
September 4th, 2014