Rate Now
Share Your Experience
Have you seen Dr. Elizabeth Polk?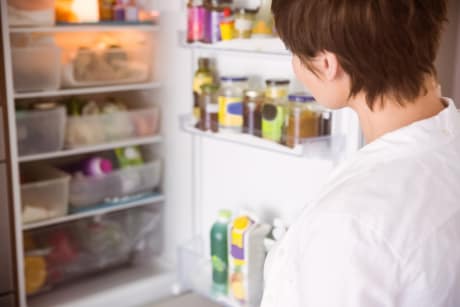 Binge Eating Disorder
Get the facts about binge eating disorder, including symptoms, causes and related conditions.
18 Ratings with 13 Comments
1.0 Rating
March 13th, 2016
Never again
I have seen Dr. Polk since 2009. No more. She really needs to find a job that doesn't stress her out. She was rude and acted like she had no time to listen to me. It happened before but I figured we all have bad days. I finally got fed up and switched offices and found out what was really wrong with me for the past 6 months. So thanks for almost chewing me out telling me there was nothing wrong and for letting me pay you to have to put up with your attitudes and wrong diagnosis.
5.0 Rating
June 3rd, 2015
2.3 Rating
June 26th, 2014
I saw Dr. Polk for years and years. I didn't find her bedside manner to really be there at all. I just hate change and had been seeing her since I was 18. I found her to just be indifferent and all ways did the bare minimum when I saw her. I wanted more out of a doctor but the MAIN reason I STOPPED going to that office was because on my last appointment the male nurse doing my vitals had the nerve to hit on me. While checking my vitals he was telling me how he wanted to take my out on his bike and show me a good time. He even wrote down his phone number and gave it to me. I was so shocked this was happening and had happened I was speechless. I haven't been back since.
1.0 Rating
January 3rd, 2014
What happened??? You used to be good.
DR. Polk, you need a new job. I have never been to a doctor that yelled at me before and was so rude. You will never see a dime of my money again. I can't believe how unprofessional you have become. I hope the day I saw you was just a bad day, but I don't think you should have been so obviously impatient as though I was wasting your time. And to top it off, I ended up down the street at the urgent care where they actually figured out what was wrong. Thanks for nothing.
5.0 Rating
November 25th, 2013
1.0 Rating
September 14th, 2013
very unfriendly
My last visit to Dr Polk will be my last. Besides not getting my labs back without having to call myself she was very impatient while in the room with me. It was obvious she was having a bad day. So was I. ..I was sick. At least she was getting paid to see me. Between her attitude and how hard it is to see an actual dr in that office I think we are going to find some place else to go.
5.0 Rating
July 21st, 2013
Excellent Doctor
1.0 Rating
May 7th, 2013
Doc said what!
So a year ago i was on Wellbutrine for quitting smoking and i had great insurance with a pocket full of money..ON top of a 300 plus doctor bill plus lab work that i should've got a call for on the results which still hasn't happened a year later. I needed a refill at a cheaper pharmacy . The pharmacy called and said that after a year Dr.Polk needs to see you again to suck 300 more dollars which i don't have because i am now unemployeed. My ONLY OPTION SHE SAID WAS TO PAY AND COME SEE HER...Coming off cold turkey really s<cked...Not to mention i smoke a pack after quitting for a year....IS THIS LEAGAL YOU HEARTLESS PIG!!!!!!! My mouth is gonna get louder...I payed 120 at a stop in doctor today and got my med filled...Thanks for putting me through he..ll the last 4 days....
5.0 Rating
July 11th, 2011
1.0 Rating
July 1st, 2010