Rate Now
Share Your Experience
Have you seen Dr. Elizabeth Spiers?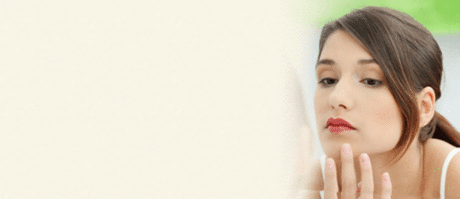 Acne
Get the important facts about acne, including the different types and what causes it.
38 Ratings with 12 Comments
5.0 Rating
June 2nd, 2017
Routine check
5.0 Rating
October 12th, 2016
great doctor
1.0 Rating
February 26th, 2016
Don't use this Dr.
3.0 Rating
September 25th, 2015
Meh.
I think Dr Spiers is quite good and qualified from a medical science point of view. That's important. However, I agree with other reviews that she can be condescending and dismissive. She simply doesn't connect - breezy rather than caring. Neither listens not explains very well. Perhaps because her office overbooks? Be prepared to WAIT, take a book, it's often up to an hour.
2.0 Rating
February 28th, 2015
Don't use this doctor!
1.0 Rating
August 26th, 2014
Gave me medicine that she knew would conflict with another condition
She doesn't listen. Very negative as says "problem X doesn't really matter" or "well, there's nothing we can do." She gave me medicine that she knew wouldn't work do to a prior condition (which she ignored and didn't listen to me about) and I wasted money on treatment. Now both problems are unresolved. I'm so angry, and never going back.
1.0 Rating
September 1st, 2013
A HEALTH MERCENARY!
She will trick you and lie to you to steal your money. This is a real review, the other reviews must be from her multiple assistants. Ms. Spiers gave me an estimate to burn ALL the red spots on my body. When I came to her office to have the procedure, she burned only SOME of the red spots and said it was enough and that I would have to come back another day and pay for another treatment. She then ran away and hid in another room. Her assistants ran away too. I requested to make a complaint with the front desk and later one assistant came and told me she was sorry ducking her head. Watch your wallet and look for an ETHICAL DOCTOR.
1.0 Rating
October 9th, 2012
Not helpful at all...did not listen or look and gave me the wrong diagnosis.
We just moved here from abroad, and Dr. Spiers was the only one available when I called for an appt. She gave me a wrong diagnosis (confirmed by another doctor) before even looking at my skin and asking about my symptoms. When I tried to explain that this is exactly like the symptoms my husband recently had, she completely denied any connection and would not listen. She became VERY defensive. She ignored me and prescribed steroids although I told her that I have already used both and they do not help. Another doctor prescribed permethrin cream and it HAS worked. Dr. Spiers does not possess the skills of a good doctor. She is too defensive and ignores her patients. As the NY Times wrote referring to what a doctor should do, after a boy's death this summer, "The big questions are about how to integrate new information that doesnt fit with the perception you have formed, how to listen to the patient when they are telling you something that doesnt fit with your internal narrative of the case. These are the hardest things to do in medicine and yet the most important. Dr. Spiers is not at all able to do that, she does not listen and take what you say into account. She had to stick by her diagnosis as a matter of principle even when wrong. She WAS wrong, and I should have spared myself the the time and money of seeing her not to mention the stressful situation she created. This is not the type of care you want from a doctor- who takes your money and leaves you with the problem unresolved.
5.0 Rating
February 20th, 2012
Nothing but praise...
I have been seeing Dr. Spiers for a few years and she has been wonderful. Yes, her office is very busy, but for good reason...you don't get the care that she and her staff offer at many other dermatologists office in the area. She takes the time to listen and explain and I've found everyone at her office to be a class act.
5.0 Rating
January 5th, 2011
5.0 Rating
September 19th, 2010
5.0 Rating
July 24th, 2008
First Class Operation
Nothing but praise for the entire operaton, from Dr Spiers down to the receptionist and everyone in between. Dr. Spiers is a caring, competent physician who has exceeeded my expections. At first, she may appear to be all business, which is ok, but if you take the time to ask questions and interact with her, her personality and sense of humor are a pleasnat plus. I don't think anybody ever "wants" to go to a Dermotologist but if you must, her office is where you want to go.