Rate Now
Share Your Experience
Have you seen Dr. Elizabeth Wack?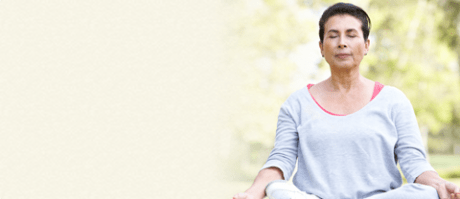 COPD
Get the facts about chronic obstructive pulmonary disease (COPD), including symptoms and complications.
8 Ratings with 4 Comments
4.0 Rating
April 4th, 2015
great doctor
I was referred to Dr. Wack by my GI doc. I have suffered from c diff 5 times in the past 7 years. Dr. Wack was very kind and compassionate with me. She took the time to answer my questions. She ordered lab work and also had to go the extra mile and fight with my insurance company several different times to get the antibiotic I needed. She even followed up with a phone call to see that I got the medication needed and to give me my lab results! Even congratulated me on the birth of my new grandson. Her office assistant Maggie was also a huge help with my insurance company. I would highly recommend this very qualified Doctor.
1.0 Rating
April 2nd, 2015
Bitter Crone of a Doctor
1.0 Rating
August 18th, 2012
This doctor traumatized me.......!
Never had I met such a cruel and cold doctor...I had a rare infection that had and was eating me alive for over 4 months and by the time I went to North West Medical center, I was hysterical with pain. She looked at me with disgust on her face every time she came in and talked in a short, rude, snappy tone. When I tried telling her about new symptoms or about old one's "that I know now were obvious and related, she would dismiss them right away as my fault or something I had done. I have never in my life been treated so cruel and the pain/damage being done to my body was so severe..that her attitude towards me almost made me commit suicide.I am sorry for the poor souls who are assigned to her that ended up in the E.R.
2.3 Rating
November 4th, 2009
Former Patient Northwest Medical Center, Tucson Arizona
My initial contact with this doctor was during my visit to Nortwest Medical Centers (ER), due to a medical condition which needed the attention of qualified medical personnel. I was admitted to this medical facility due a staph infection in my right knee. During the time I was a patient at Northwest Medical Center, both in the (ER) and on the Medical Oncology ward, I had a few interactions with this doctor. The manner in which she addressed me, was not of a compassionate, caring medical professional, but that of a person who talked down to me, and when I had questions, her mannerisms were that of a person who did want to give me the time of day, much less answer my questions. Would I ever consider being seen by, or followed by this doctor, "NO" I shall not, ever!!This doctor knows not of what my life experiences have been during my 20+ year career in the Marines. I have not the time nor the desire to be addressed in such a hollier than thou, disrespectful approach by this doctor, or anyone else for that matter, no matter what their chosen profession may be. I do not address/treat people this way, nor will I condone being treated in such a manner by anyone!! It is my view, that if this doctor does not develope a meaningful communicative bed side manner, then there are bound to be more editorials posted with regard to this doctor by other people/patients.Should this doctor find my comments herein distasteful, I too found her communication with me equally so.
5.0 Rating
July 6th, 2017