Rate Now
Share Your Experience
Have you seen Dr. Ella Toombs?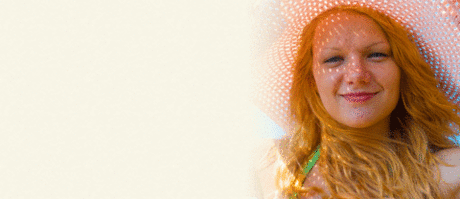 Skin Cancer
Get the facts about skin cancer, including the different types and symptoms.
Quality Rating
Highly Satisfied
22 Ratings with 7 Comments
5.0 Rating
January 23rd, 2014
Dr. Toombs is a wonderful dermatologist and incredibly knowledgeable. She takes the time to listen to my concerns, explain the issue and the medication(s) prescribed. I am able to ask any questions I may have and I never feel like she is in a rush. Most importantly, her diagnosis is accurate and the products she suggests or prescribes have been effective. What I greatly appreciate about Dr. Toombs is how personable and connected she is to her patients. I would definitely recommend Dr. Toombs to anyone in need of a dermatologist!
5.0 Rating
January 28th, 2012
cleared up my acne twice
1.0 Rating
December 17th, 2011
Horrible, horrible dermatologist
5.0 Rating
December 4th, 2011
Fort Washington, MD
I started with Dr. Toombs in 1994. She has treated my for acne, DPN removal, and hair loss. She is excellent and I have referred several other freinds and coworkers to her that feel the same. i actually saw 3 other dermatologist before I was referred to her, they were terrible, so for me, i could not image going any where else. Her professional knowledge and experience is well known and appreciated. She brings a wealth of experience to her prescribed treatment. She has taught me how to care for my skin and hair which was missing with the past dermatiologist. If you have a real interest in learning about your skin and how to care for it going forward, your time would be well invested by paying her a visit!!
2.3 Rating
September 16th, 2010
Treated me for a condition and later claimed I didn't have the condition
I was a long-time patient despite some of her oddities (for example, patients had to wear shoe covers during their visit to protect her floors). I grew to trust her judgment regarding my skincare for the most part. Until she treated me for DPNs (did not spot test first). I returned to show her the marks it left behind, and she strongly asserted that they were not DPNs. She suggested a biopsy of an area. However, given that she just appeared to have treated something that she now said never was, I was not about to let her cut anything. I did not return. Years later, the marks remain.
1.0 Rating
November 7th, 2009
Dr. Toombs is Terrible
I had no problems with the office staff. In my 30+ years of living, I have never visited a Dr that held a 10+ minute cell phone conversation while tending to a patient. It wasn't even a professional call and she didn't even apologize, I could have waited in the reception area. This was my first visit and I was not impressed at all. Like the previous rater stated she just diagnosed you how she saw fit. Never asked me what I was doing to my face. prescribed name brand items that weren't covered by insurance. Wanted me to follow up with her in a month. I haven't been back since. I see that she is no longer at the office on Harrison. Hip Hip Hooray!I may try Derm @ Rush again!
1.0 Rating
April 16th, 2009
WORST OF ALL
Terrible bedside manner with a side of pushing a specific line of products that won't be covered by your insurance. WORST OF ALL: SHE DIDN'T EVEN BOTHER FINDING OUT WHAT I HAD ALREADY DONE FOR THE CONDITION. If I had known that all she was going to do was burn off the top layers o f skin to treat my acne, I would have just gone to the store and tried all the OTC products first --they all basically do the same thing, so unless your acne is caused by DRY, sensitive/allergic skin, or hormones, that's the only solution dermatology has to offer. Dr. Toombs didn't bother or check if I had any of those. A quick survey would have told her. Instead, she he interrupted answers to her own questions about my previous care in the effort to push her own agenda. She tried make me feel inferior the entire time so she could control me and get on to billing for the next patient. I'm not the first patient to drop her like a hot rock. See any other AA doctor in this group but her.
5.0 Rating
August 27th, 2017
5.0 Rating
May 31st, 2017
5.0 Rating
November 30th, 2016
5.0 Rating
November 19th, 2016
5.0 Rating
November 16th, 2016