Rate Now
Share Your Experience
Have you seen Dr. Ellen Eichler?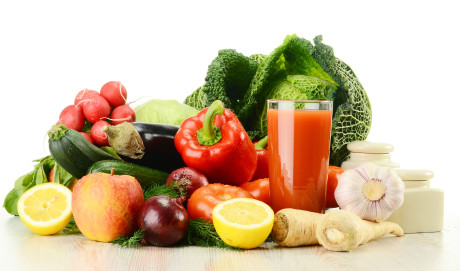 Type 2 Diabetes
Type 2 diabetes is a chronic disease in which your body is unable to maintain a normal blood sugar (glucose) level.
28 Ratings with 13 Comments
1.0 Rating
July 27th, 2016
My mother was a patient and so I took my business there too.i drive from another state to see her. The doctors wherei live are morons and get my husband and I mixed of the time. The pharmacy gave my husbands information to Dr. Eichler and she sent her nurse to tell me she would no longer be my doctor. She accused me of seeing another doctor where I live. I did when we first moved and then didn't like him so went back to driving out of state to see her. She didn't even have the decency to speak to me, she had her nurse dump me! She is,a horrible,human being! Im on medication that will make me sick just going off of it. She has a wonderful staff but is so greedy she doesn't take care of them. Stay away!!!!
5.0 Rating
July 1st, 2016
1.0 Rating
January 18th, 2016
Thank God for her front office girl that runs the whole place named Mandy. I'm sure a lot of patients stay just because of her and getting their rx, appointments, etc right/fast. I have a rare chronic illness that the dr has not educated herself on or take into consideration when problems arise. Really am in pain and have enough to deal with then a new primary. So frustrating.
2.0 Rating
September 16th, 2015
Liberal with Prescriptions
After my beloved doctor retired I went to see Dr. Eichler for a problem with chronic migraine and vertigo. The wait was long. She did a work up and drew blood. She then prescribed 3 medications. The one for vertigo made me more dizzy and exhausted and it took 36 hours to get it out of my system. Others did nothing to touch the headache. I got the labs back and no hormone tests. 47 year old woman with new migraines and vertigo. When I asked to have my hormones checked she said "well what are you going to do when you get the results?" I was dumbfounded. She told me that she doesn't feel hormone therapy is safe. So rather than arm her patient with powerful knowledge about her health, she didn't even check the hormones. I got the results and I had zero T and negligible Estrogen and I took the results to a naturopath and 2 years later I am in great shape.
1.0 Rating
September 11th, 2015
After making an appt with Dr. Eichler one week in advance I had received a conf. call from her staff. Then I got another call from a different staff member telling me they had to cancel my appt because the Dr. had a meeting. I had tried calling the office back after getting this message the day of since I was leaving work early and losing hours to see if they could get me in at a later time. The phone went to voice mail and I never received a call back. Went into the office and was told that nothing could be done the staff members at the front were sincerely apologetic and tried to schedule another appt. No need to since the wait time for a scheduled appt. is a hour past the appt. time and this Dr. has no respect for her the time her patients time.
5.0 Rating
May 13th, 2014
Amazing doctor!
Dr. Eichler is absolutely amazing, extremely caring, and on top of every single medical question and issue of mine. She's been my primary physician for over a decade, and her diagnostic skills continue to be "right on" as is her follow up care. Also, she spends the time getting to know me and my family--she cares. I am so fortunate and thankful that she's taking care of me and my loved ones.
2.3 Rating
August 22nd, 2013
Her staff cannot take blood pressure readings. Told me I was normal and it was very high and I needed medicine. Have the Dr take it every time. When referring you to another specialist the staff gets the wrong Dr everytime. I would call them back and tell them that is the wrong name the Dr told me. The Chinese or Korean girl wouldn't be nice and just hang up on you. She can never say she made a mistake. The only good help she has is a girl named Mandy.
1.0 Rating
August 9th, 2012
Her help needs help. The assistant who takes blood pressure does not know what she is doing. She automatically rattles off a reading before the needle ever makes it half way down the tube. When you question her, she just says "blood pressure varies." This is no way for a professional to act. She seems to have no patience and is in a big hurry. Her inaccurate readings can cause great harm to patients. Doesn't the doctor know what's going on?
5.0 Rating
August 31st, 2011
Dr. Eichler is a miracle worker!
5.0 Rating
August 20th, 2010
She saved my life
Dr. Eichler is very thorough and takes lots of time with patients. She was very aggressive in her treatment of a minor swing in my blood test that led to the discovery of cancer. The specialist I then went to said he had never seen a primary care doctor spot something like my disease so early. It saved my life.
1.0 Rating
July 12th, 2010
Great as long as your healthy....
Dr. Eichler IS a very nice lady. She really is. Unfortunately.....when she orders tests there is TERRIBLE followup. Your problem NEVER gets resolved. I felt lousy for years & every time they'd call me w/results, but no plan of action, so I was in a perpetual state of feeling lousy. FINALLY I went to another Dr & they were HORRIFIED w/my lab results & couldn't believe nothing was ever done. Feeling MUCH better now thanks to the other Dr. And it was SUCH an easy fix!