Rate Now
Share Your Experience
Have you seen Dr. Ellen Frankel?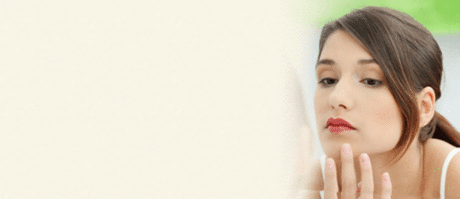 Acne
Get the important facts about acne, including the different types and what causes it.
55 Ratings with 26 Comments
5.0 Rating
March 6th, 2017
Honest review
In defense of DR FRANKEL she knows her stuff. But I do think she can be rough at times. Her staff some are kind some are just awful. I do hope she reads these reviews and takes an honest look At some of her staff that really need to go. I've never been yelled at before and I was by the staff and the doctor I'm saddened about the whole place. Dr Frankel is a knowledgeable Dr and I know she worked hard to get where she is . Maybe she can get a good plan on how to reset the place . Her products are great too. DEFINITELY worth the price. And they are not that much.
1.0 Rating
September 15th, 2016
unhappy patient
I called for an appointment for Dr. Frankel and was told it would be for three months down the line. I accepted this and took the appointment. Two months later the office calls and tells me that she is going on away for three weeks and I would have to reschedule. I asked when would this new appointment be and was told in another month from my old appointment. The person I spoke to could care less and told me that I should see my primary care physician. Of course I cancelled the appointment.
5.0 Rating
August 29th, 2016
patient
great doctor knows her stuff
1.0 Rating
March 23rd, 2016
Awful
Dr Frankel is Awfullll she is RUDE!!!!! SHE IS COCKY....I didn't like her at all...AND..my daughter went to her and she had her back to my daughter all the while talking to her...AWFUL AWFUL EXPERIENCE!!! Bedside manner....MINUS 20 .spends time.....NOT!! AWFUL IS ALL I CAN SAY WITH EVERYTHING.. That's an honest ..DO NOT GO ...to many competent compassionate other Dr's....
1.0 Rating
February 14th, 2016
4.0 Rating
February 4th, 2016
1.0 Rating
January 28th, 2016
Unhappy
After waiting several weeks and confirming my appointment with the office, when I finally went, they had no record of me. I was in for 2 minutes and barely checked. I purchased the expensive products that I was told would "eliminate my brown spots" I used them religiously. It's been 8 months and they look exactly the same. That was a joke. I had a follow up appointment that I decided to cancel. Frankly I just didn't want to waste the money and pay a co-payment. I canceled 5 days before the appointment. A month later i received a bill for a missed appointment. Are you kidding me? I will not be paying that bill. I found ALL the staff to be very unorganized and extremely unprofessional. The office staff were so unhappy and could have cared less. I'm wondering if they heard the DR bad mouth them as I did. Unbelievable.
2.0 Rating
June 11th, 2015
Needs to spend more time with patient.
An expensive product store masquerading as a doctor's office.
1.0 Rating
May 13th, 2015
Poor care
Removed a mole and stitches split open after Many before said the mole did not need to be removed. Poor after care directions. I think she rushed doing it and just wanted the money. Someone before said money grubber, Yes. When back referenced her own unfortunate scars in that areas of removal. Unprofessional to boot.
2.0 Rating
May 9th, 2015
Dermatology no no
4.0 Rating
February 23rd, 2015
Awful