Rate Now
Share Your Experience
Have you seen Dr. Ellen Koerber?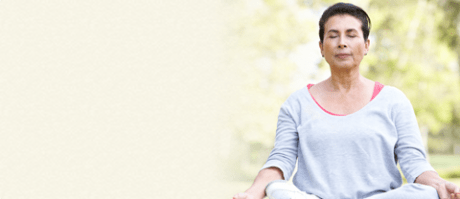 COPD
Get the facts about chronic obstructive pulmonary disease (COPD), including symptoms and complications.
15 Ratings with 13 Comments
5.0 Rating
February 27th, 2015
One in a million physician
3.7 Rating
January 1st, 2015
Rude and needs to work on bedside manner😡
2.3 Rating
September 7th, 2012
Good doctor vs. Abusive Bedside Manner
Granted, she is a good physician. However, part of a great health team is listening to your patients. It appears that her ego may get the best of her at times, which hinders her ability to really hear what a patient is conveying. At times, she's abrupt, rude, and irritated. She is one doctor you would have to weigh out pros and cons according to your desired care you are looking for. To me, a patient must feel totally comfortable and trust their concerns will be heard. If you're looking for a good doctor patient relationship, I cannot recommend her, but if you're looking for direct care without the bedside manner, she's the one for you.
3.7 Rating
September 1st, 2012
Alright Doctor
5.0 Rating
January 11th, 2012
Long Term Patient
Dr Koerber is an excellent physician. She spends time with you and is very detailed and complete with your history and physical. Because she is so knowledgable she frankly advises you about your health and implications for the future. That can be a little scarey but does motivate you to make lifestyle changes and take your medication. I have total confidence in her experise and have been with her for many years. I would never consider changing doctors because she is the best.
5.0 Rating
November 29th, 2011
Long Time Patient
5.0 Rating
November 18th, 2011
3.7 Rating
September 26th, 2011
Dr. Koerber is a fantastic doctor if you want smarts and a true diagnostician but she does have a bit of a gruff bedside manner. I she didn't always listen to what I said on mundane things (such as the antibiotics made feel better can we try again?-- she would say no I don't think so--turns out I had low grade tonsillitis and once the tonsils were removed after another specialist suggested it I was great). However, she did diagnose a very serious chronic disease that she figured out I had from some vague symptoms so I thank her for that. Catching it early was good. On the other hand, when she called with the test results, the first words out of her mouth were "I have some bad news." Again, good diagnostician if you need it but not the way you want to share unpleasant medical news on the phone with a patient--now that statement will scare you. Conclusion: If no one can figure out what's wrong with you then see her.
5.0 Rating
September 7th, 2011
5.0 Rating
September 1st, 2011
1.0 Rating
May 23rd, 2011
If she had spent more time trying to diagnose my problem and less time trying to prove to me that I was nothing but a fatso, she may have found that I am sufferring from Cushing's disease. I was gaining 2 to 3 lbs. week and swollen like a balloon, and she kept asking "What have you been eating?" Her determination that I was just fat followed me to the next dr. who blew me off too. It's a miracle I ever got diagnosed. I trusted her and was very hurt over this.
5.0 Rating
January 17th, 2011
Love Dr. Koerber