Rate Now
Share Your Experience
Have you seen Dr. Ellen Mellow?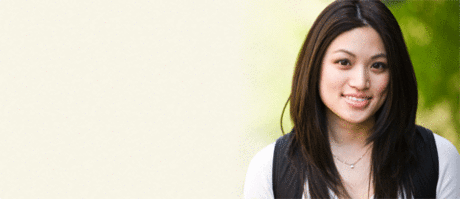 Birth Control
Get the facts about birth control so you can decide which type is right for you.
47 Ratings with 25 Comments
5.0 Rating
August 5th, 2015
Best Doctor Cardiologist / General Practitioner ever!!!
5.0 Rating
May 18th, 2015
1.0 Rating
March 3rd, 2013
4 hour wait
Zero---is my rating. The woman is not all there. I thought she was on drugs when she was nodding off while writing and was not listening while I described my symtoms. Also, on the initial visit, they will try to sell you vitamins. I once waited 4 hrs. and if you leave before you are seen, she will make you sign a paper that says she will charge you for the visit. But, I was on time for my appt. and waited 4 hrs. !!! Then when you see her, she's half asleep. Don't do it--you can die under her care.
5.0 Rating
November 21st, 2012
An amazing, caring doctor
Dr. Mellow is an amazing, knowledgeable, and caring doctor. As far as the bad reviews go, when I have recommended her to friends, I warn everyone first - she's not someone to go to if you need a quick in and out at the office. You'll wait for her, especially later in the day. And she'll spend forever with you. She's like an old fashioned doctor - she will always fit you in, no matter what, she will thoroughly look into any question you have, she's even called her husband when I've been there late at night to go online and access files and help her get more info! She'll take everything seriously and is always courteous and respectful. If you do make an appointment, aim earlier in the day, and still - call before you head over to see how far behind schedule she's running and ask if you should come in any later than your appt. Because she does spend so much time, and because she'll always let you squeeze in last minute appointments, she's pretty much always running behind. But if you are willing to deal with that, she's the best doctor. Her specialty is cardiology, so she always runs echos and ekgs at my physicals, and if it weren't for her, no one would have ever caught my thyroid cancer when we did. I highly recommend her and the friends and coworkers who have met with her love her, too.
1.0 Rating
July 12th, 2012
1.0 Rating
June 25th, 2012
This doctor is not reliable. I'm pregnant but she prescribed me a medication that caused birth defects.
1.0 Rating
March 3rd, 2012
3.7 Rating
December 8th, 2011
5.0 Rating
September 21st, 2011
Amazing Doctor
5.0 Rating
September 15th, 2011
exceptionally thorough and insightful doctor
I have seen Dr. Ellen Mellow a number of times, for rutinary reasons like 'check-ups' as well as in case of illness. In another couple of times I have also seen her while accompanying my wife who needed attention. Across these experiences I came to the conclusion that Dr. Mellow is a most exceptional doctor on the thing that matters the most: to take care, fully, thouroughly and insightfully of MY HEALTH. And yes, she also has a very pleasant personality and her team is great.In a couple of instances in which issues were simple to resolve, the rendez-vous was straightforward and effective. But in a recent instance in which I showed a pretty unusual viral patology, and in a similar case in which my wife developed obscure symptoms affecting her upper body mobility, Dr. Mellow took these cases so diligently and rigorously that I was impressed. What a caring!... and what an analytical mind! In one case, that of mine, she undertook the analyses that needed to be undertaken until she nailed down the disease and secured an effective treatment. In the case of my wife, by narrowing down the problem, Dr. Mellow came to suggest the right specialist to follow the case through, which allowed a prompt and specialized attention to her disease without wasting a minute. Out of curiosity I read a couple of her reviews in this site, and I came across something that I feel I should comment on, regarding waiting time during the visit. My 'average' waiting time from several visits may be around 30 mins, which is pretty normal. And my visits were in most occasions of a normal duration. But I was also exposed to a long waiting time twice, AND twice as well I (or my wife) held consultations which were long... because the cases indeed required a exhaustive examination! I felt, as much as Dr. Mellow, very sorry that because she was giving me so much time another patient had to be waiting ...; but I reckoned that in giving me the time she saved me from a long and severe illness. Thus, when it happened that I had to wait 'long' in the waiting room, I felt more in solidarity with the patient who was receiving the necessary care and felt reassured that, if I needed it, I will get it as well. In these cases it should not be my selfishness the metric, but the Doctor's judgement. And after the various experiences, I concluded that her judgement is far above the norm.
5.0 Rating
September 14th, 2011
Very good doctor
5.0 Rating
September 13th, 2011
Best dr hands down
Nearby Doctors

Dr. Ellen Mellow is similar to the following 3 Doctors near New York, NY.

Dr. Ali Aboufares

Interventional Cardiology, Internal Medicine, Cardiovascular Disease, Cardiology

New York, NY 0 mi