Rate Now
Share Your Experience
Have you seen Dr. Ellen Scherl?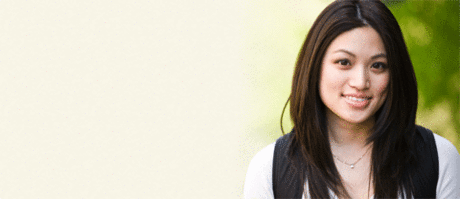 Birth Control
Get the facts about birth control so you can decide which type is right for you.
30 Ratings with 15 Comments
5.0 Rating
June 6th, 2017
Best gastro dr in NYC
5.0 Rating
May 8th, 2017
Outstanding doctor, exceptional human being, by Grateful Patient
Dr. Scherl is totally dedicated to the effective treatment of IBD patients, besides being caring and compassionate as a human being. She has excellent clinical skills that I not only have benefitted from for over two decades, but have also been told about by other reliable doctors who've worked with her. Few physicians can pass 4 or more feet of fiberoptic tubing through one's gut as gently as she does; nor does she leave patients to suffer discomfort & embarrassment expelling gas for hours post-scopes! She keeps up with current research in her field and constantly strives to improve the gastrointestinal functioning of patients unresponsive to existing therapies. She does everything in her power to mitigate the unconcern pharmaceuticals can display toward patients' well-being if/when they discontinue or modify urgently-needed medication, sometimes without prior warning! She accepts many types of health insurance, not always true of highly-ranking U.S. doctors. She's a true friend, who keeps our interests at heart, and fights to make medical institutions more aware of, plus responsive to our specific needs. The quality of my life improved dramatically because she took on my case and supported me in times of crisis so I can't recommend her highly enough! Not all doctors are worth any wait, but she definitely is.
5.0 Rating
May 17th, 2016
Dr. Scherl is amazing, the best out there!
Dr. Scherl is amazing, she takes into consideration the entire patient, the family and the disease. We are so lucky to have found her as she is the best Crohns doctor out there and she is so capable that it is amazing. After years of terrible sickness she has given us a new life.We would never see anyone for Crohns but her.
5.0 Rating
April 29th, 2016
Why I choose Dr Scherl
Dr Ellen Scherl is called a top doc for Crohns Disease because she is brilliant in her research and understanding of the disease, it's secondary problems and all the available medications and study drug options. I give Dr Scherl 5 stars because She is caring towards her patients' physical and mental health with compassion towards our suffering with this devastating disease. And she is dedicated to each patient's needs (even after office hours) as she plots out a specific medical plan designed to treat their symptoms. Dr Scherl has a visceral intuition that has literally saved my life when I explained some weird symptoms and she immediately referred me to collegues who then treated the problem before it could get worse. Dr Scherl's staff is professional, compassionate and thorough. The nurse or PA will call me if test results are abnormal. And when I need to change an appt, the receptionists do their best to accommodate me. I arrive first thing in the AM when ever possible so I seldom wait for treatment. These are the elements of care that I need and get from Dr Scherl and her staff and why I highly recommend her.
5.0 Rating
April 23rd, 2016
Saved my life
1.0 Rating
December 14th, 2015
Please go elsewhere
I had a colonoscopy that went terribly wrong. I don't want to be identified thru this review, but read the negative ones as unfortunately they are very accurate. She is too busy. She showed poor judgment with no follow up. And I am permanently injured. I hope you have read this before and not after as I wish I had done my research.
1.0 Rating
January 17th, 2015
1.0 Rating
March 22nd, 2014
Chaotic Mess
Spare yourself from this provider. Every time I have gone to this doctor's office she had me wait over 3 hours. I finally had the last straw when after my usual three hour wait, she cancelled my appointment saying because I was 5 minutes late, I had lost my window of opportunity to see her. She never spends longer than 10 minutes to see me, she never treated my chronic pain properly. She has rescheduled appointments with me numerous times and was even late to a procedure I was having. She just doesn't seem to care. I am done with this doctor and urge anyone considering to use her as a provider to proceed with caution. Find a doctor who will truly seek to help.
2.3 Rating
October 9th, 2012
2.3 Rating
September 3rd, 2011
I had two appt. cancelled by Dr. Scherl's office and then rescheduled for another day at 4:30 p.m. I left work at 3:30 p.m. and paid $15. for a taxi so I would be on time. I was seen at 6:40 p.m.Dr. Scherl is a nice person and a good Dr. but she is to busy with her research to spend time with her patients. She has a habit to mainly talk to nurse practioner and not to the patient.I hope she changes her approach to her patients.
1.0 Rating
October 2nd, 2010
Spare yourself the agony
I waited for two months to see Dr. Scherl as a follow-up to a visit where, after thousands of dollars of tests, she failed to prescribe me effective medication for my chronic pain. She refused to speak to me over the phone, even when her treatment plan was not working, so I made an appointment.At the office on the day of my appointment, I waited for over three hours to be seen. After all of that, Dr. Scherl spent ten minutes total in the room with me: half addressing my chronic pain by referring me to other doctors and point-blank refusing to answer my questions, and half talking on the phone and speaking openly about another patient in front of me.Subsequently, I was billed erroneously and have been fighting with the billing office for seven months. The billing office acknowledges that they are the ones who have made the mistake, however they continually lose my case in the bureaucratic shuffle of Cornell/Weill, even after a two-month- long paper trail. Now, Cornell/Weill has sent collections after me for money that Dr. Scherl's office acknowledges I don't owe.Having a big name doesn't always mean you'll get the best care, and sometimes, it means exactly the opposite.
Nearby Doctors

Dr. Ellen Scherl is similar to the following 3 Doctors near New York, NY.