Rate Now
Share Your Experience
Have you seen Dr. Ellen Taylor?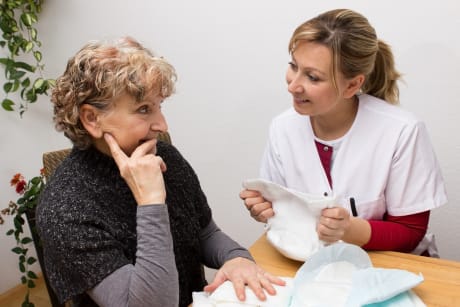 Urinary Incontinence
Learn about the symptoms and causes of urinary incontinence or urge incontinence.
Quality Rating
Highly Satisfied
46 Ratings with 24 Comments
2.0 Rating
July 11th, 2017
Good Surgeon/Lousy Bedside Manner
Dr. Taylor was my Gyn. for several years, but I finally had enough of her extremely rough pelvic exams. They were always so rough and fast I felt like she was always trying to beat a land-speed record, and I felt like A hog-tied calf in a rodeo after she finished. Her medical knowledge is first-rate, though, and this kept me returning. She solved a persistent UTI issue, and did excellently in a laparoscopic surgery where there were unexpected findings. Her mercurial moods and one especially rough pap smear finally made me reach my limit, though. She is happiest and in the best mood during surgery, lousiest in the exam room. She should stick to surgery only.
5.0 Rating
December 10th, 2015
my review
I went to Dr Taylor for the first time actually for a second opinion. She was wonderful and took her time with me. I had concerns and she was very reassuring and calming. I will continue to use her! It is very rare that you get someone who has a good bedside manner!! Thanks Dr. T.
4.0 Rating
August 5th, 2015
good doctor
1.0 Rating
May 29th, 2015
5.0 Rating
February 10th, 2014
Best gyno
5.0 Rating
August 30th, 2013
good doc
Dr. Taylor is very smart, friendly, and helpful. She is good for routine matters as well as problems.
5.0 Rating
February 16th, 2012
Dr. Taylor is wonderful
My experience in being Dr. Taylor's patient for several years is that she is consistently helpful and spends a generous amount of time with patients. She is extremely knowledgeable and looks out for her patients. The office staff is also friendly and punctual.
5.0 Rating
December 23rd, 2011
Best gyno Ever
I started seeing Dr. Taylor when I was a teenager. I went to another gyno once when I was away at college. Once was enough. No matter where I've lived in the country, I return for my annual exam with Dr. Taylor. I live in DC and drive to Baltimore to see her. The wait is long, but worth it. It is long because she cares so much about her patients and chats with them and doesn't rush everyone through like an assembly line. She truly cares about her patients.
5.0 Rating
December 20th, 2011
I have been seeing Dr Taylor for atleast 15 years. Her name was recommended to me when my gynecologist retired. I continue to see her because she is thorough, have good bedside manner (this means alot to me), and I never feel rushed in asking questions or expressing concerns during our examination time. When I had a biopsy done I found out that her colleagues and staff have a great deal of respect for her. Her office staff is friendly while professional.
5.0 Rating
October 20th, 2011
Dr. Taylor was referred by a co-worker.I was looking for a GYN that was not an OBGYN as I was passed my child bearing years. I have been a patient for about ten years and my daughter is a patient as well now. We are very satisified with the care we receive from Dr. Taylor and her staff is extremely accommodating as well.
5.0 Rating
October 3rd, 2011
Grateful that Dr. Taylor is my GYN
I have been a patient of Dr. Taylor for over 10 years, and my daughters also use her. I was impressed at the first visit when she warmed the speculum before using it. She is a good listener, she explains what she does, she is gently, caring, and an excellent doctor. I would highly recommend her to anyone!