Rate Now
Share Your Experience
Have you seen Dr. Elwood Cohen?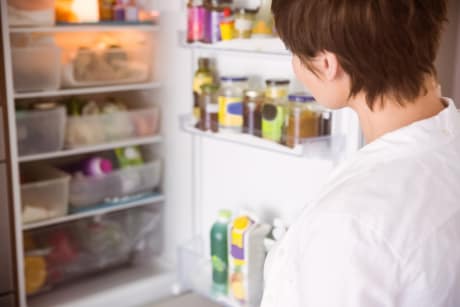 Binge Eating Disorder
Get the facts about binge eating disorder, including symptoms, causes and related conditions.
42 Ratings with 13 Comments
5.0 Rating
April 24th, 2015
Thanking the Lord for Dr. Cohen
Dr. Cohen has seen me through several very traumatic physical traumas, a very severe case of Shingles; and a horrific scalding on my lap, legs and derriere. I am deeply grateful for his expertise, his attentive, watchful care. He helped me recover within a reasonable amount of time, with far better results than I could ever hope for! In my estimation he is the best doctor in the world! Thank you, Dr. Cohen!
5.0 Rating
February 25th, 2015
1.0 Rating
January 15th, 2014
Disorganized Staff with Poor Communication
The staff is disorganized..have attitudes and are very unprofessional. Went to Dr. Cohen to bring my mother in who has Alzheimer's and also a low thyroid condition requiring medication. The wait was long in the office and then another long wait when left in a room for the appointment. Dr. Cohen was abrupt when he could not at first find her chart, also he gave the wrong milligrams for her thyroid condition which I brought to the attention of staff who corrected the mistake before calling in the prescription. My mother had a second visit...with another long wait. Recently I and my brother who are her caretakers were both sick with bronchitis and called the office to request extending her prescription without bringing her in until we felt better, as she is also wheelchair bound and requires lifting. The office manager was told of our situation and request for extension of her prescription and said she would talk to Dr. Cohen. She did not call back...so again the next day we called again and this time were told she was helping with a patient and would call back....again no response,,,day three again no response after calling again....never again would I bring my Mother to Dr. Cohen...totally unprofessional staff that could care less about the patient.......
5.0 Rating
August 20th, 2012
Wonderful Doctor and Staff
I've been seeing Dr. Cohen for 6 years, and know first hand he is an excellent and caring physician! Also, his staff members are very courteous and friendly. I had to comment, especially after I read those ridiculous negative comments about the good doctor and his staff. Yes, the wait can be long at times, but that what you get when you're seeing one of the best and most popular physicians on the mountain.
5.0 Rating
May 11th, 2012
Great Doctor, Office Staff Horrible
Dr. Cohen is great. Spends time with you. Doesn't rush things and makes sure you understand whats going on. However, his office staff is horrible. So far they have mixed up my medical files with another patients and failed to call me back to let me know whether my insurance approved the removal of what looks like skin cancer. I called them back only to find out that no approval was needed. No one from Dr. Cohens office called to let me know and schedule its removal. Dr. Cohen is great. Now if he would only get rid of most, not all, of his office staff and put more qualified people in there he'd be perfect.
1.0 Rating
May 9th, 2012
The worst
I waited on hold for over 20 minutes that should have been a dead give away but no I gave them the benefit. Assumed they were having a bad day. EVERY DAY IS A BAD DAY... I waited 2 weeks to get in, paid way to much for the visit, and waited 2 hours at the office for the doctor. He was so distant when he came in the room it was if he was talking to someone else. Then before I could get out a single question he rambled out what he wanted me to do, labs, and follow up then he was gone. Needless to say I will never go back.....
5.0 Rating
December 4th, 2011
Excellent diagnostician, kind, caring
This is a physician who will listen to you as well as follow up with appropriate tests. He is an outstanding diagnostician and abreast of current research and medical news. His staff have always been courteous, responsive, returned calls, etc. Many patients have found out what an excellent physician he is and his practice has grown but he is well worth a short. wait. I'm hoping to find a comparable PCP since I have moved commuting range.
5.0 Rating
November 26th, 2011
Dr. Cohen Kind, Professional and Wise
5.0 Rating
September 15th, 2011
OUTSTANDING DIAGNOSTICIAN!
5.0 Rating
February 25th, 2011
Professional and worth the wait!
I would never change my insurance coverage to save money after changing over to Dr. Elwood Cohen. He is an exceptional diagnostition, thinks through everything, is patient, kind, and what I'd call a 'Doctor's doctor'. It has taken many years to find such a professional and I won't ever look for another. His staff is excellent, also professional, and the aptmosphere in the office calm and supportive. The waiting time varies and sometimes is very quick. He is worth the wait.Our family found the best!
Nearby Doctors

Dr. Elwood Cohen is similar to the following 3 Doctors near Lake Arrowhead, CA.