Rate Now
Share Your Experience
Have you seen Dr. Elyssa Blissenbach?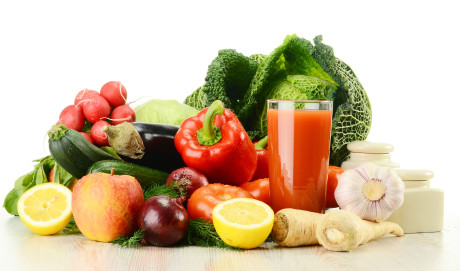 Type 2 Diabetes
Type 2 diabetes is a chronic disease in which your body is unable to maintain a normal blood sugar (glucose) level.
47 Ratings with 16 Comments
5.0 Rating
April 9th, 2015
Great experience
5.0 Rating
April 2nd, 2015
Thorough care!
5.0 Rating
February 4th, 2015
1.0 Rating
December 30th, 2014
RN at st V's hospital for 20 years
1.0 Rating
January 25th, 2014
Never met the doctor just the P.A.
I went here address sciatic issues . Not much time was spent on looking at that. Instead they said I was low on Vitamin D and gave me 10 thousand units a day. A month later was in the emergency room with muscle spasms and involuntary muscle movements. From what I have learned, mega doses of vitamin D are supposed to be accompanied with doses of magnesum. Mega doses of vitamin D deplete your magnesium. Now I have to take magnesium to fix my deficiency. I had an MRI to make sure I didn't have some disease. It was clear. They were more interested in selling me vitamins and doing their weight loss program rather than addressing the reason I came there. My massage therapist has worked out my sciatic issue. Muscle spasms are almost gone. After 4 visits, never met the doctor just the P.A.!!!!!!!!!!!!!!
1.0 Rating
July 23rd, 2013
Ignores your requests
Dr. Blissenbach prescribed blood pressure medicine to combat my high blood pressure. At the time she would not let me leave the office until my blood pressure came down. Recently the insurance refused to fill the prescription unless Dr. Blissenbach would either change to a less expensive version or claim it was medically necessary to use the brand prescribed. I was running out of my blood pressure medication while the pharmacy contacted her office four times with no response. I was not given a response either. This kind of neglect is uncalled for and I certainly do not recommend this doctor.
5.0 Rating
April 1st, 2013
My favorite doctor
Dr. Blissenbach has been my doctor since she started practicing 15 or 16 years ago. She is very well educated, cares and shows it and spends as much time as I need. She's always honest with me and has helped me many times over the years with some very difficult illnesses to diagnose. Her concern about obesity and low vitamin levels probably prompted her to research the vitamins she now sells, which are great. I've never had difficulty getting an appointment. Sometimes I'm seen right away and sometimes I have to wait a bit but that's normal for a busy doctor in a large town. Her reputation in Jacksonville is unparalleled. She is a fabulous doctor who really cares about her patients. I have and will continue to refer my friends and family to her.
5.0 Rating
March 28th, 2013
I love Blissful Wellness Medical Weight loss Centers
I have been struggling with my weight for years and then one day I saw the advertisement on the Billboard and decided to try it one more time and thank goodness I did. Not only did they help me to lose 58 pounds, but the compassion and support of the entire team is unsurpassed. I have been to other weight loss centers and I can tell you that Blissful Wellness is superior in every way. Great staff, great products, it's medical and therefore safe and as a bonus they also are affordable. And I loved meeting with Dr. Blissenbach. She was very motivating, incredibly informative and taught me so much about a healthy diet and the safe way to lose weight. I thought being medical was out of my price range, but I was pleasantly surprise to find that they offer Care Credit and their own no interest payment plan. The prices were less than Metabolic and all of the other places I've been to. Now I am in their maintenance program and they are helping me keep it off. They have support groups and a trainer, counselor and nutritionist at the meetings. They make them fun with cooking classes and games. Blissful Wellness has changed my life. Thank goodness there is a medicall weight loss center in Jacksonville of this caliber.
1.0 Rating
October 16th, 2011
dr.blissenbach needs to close this office and concentrate on her other business. She is not at this location very much. Your appointment is changed almost every time to at least two weeks later. She recently prescribed pain medication for me. It made me deathly ill. My daughter almost sent me to the emergency room. After reveiwing the ingredients we realizedit had codene . It is on my chart in her office that I am very allergic to codene but noone took the time to check my chart. I am also a recovering alcoholic and she knows codene is a very addictive drug. She should close this office before someone else is prescribed medicine they should not take. I am going to another physcian.
5.0 Rating
September 30th, 2011
GREAT DOC WORTH THE WAIT
Dr. Blissenbach has been my doctor for 6 years. She is a caring physician that only has her patients best interest at heart. Yes there might be a little of a wait but she is worth it because I know she is spending the time with other patients that I like to have spent with me. Her employees are very nice and have always answered my questions and concerns.
5.0 Rating
September 19th, 2011
Current patient
Dr. Blissenbach has been my doctor for 14 years and I have followed her through several offices. Although I do have to wait to see her sometimes up to an hour, it is well worth it since she never rushes me, takes all the time I need to answer all of my questions and deal with all of my medical problems at every visit. Her office has a lab and most of my tests including my DXA scan can be done there which is very convienient for me. Unfortunately, medicine has become quite a mess lately and I know how much the doctors are struggling. I am so happy that Dr. Blissenbach is hanging in there because I don't ever want to lose her. As far as the weight loss is concerned, she has not shirked her responsibilities to her patients at all and still sees the same amount of patients each week as she used to years ago. She has embarked on a mission to tackle weight loss in her practice also which I think is commedable since so many doctors just ignore it and continue to let patients get sicker and sicker costing them more time and money in medications and doctor visits. Thanks Dr Blissenbach for being a great doctor and patient advocate. Hang in there!!
1.0 Rating
April 8th, 2011
Wish I could find someone else
I was referred to Dr B after my doctor was retiring. I was ok with it at first but then I went in for my first appointment. I was waiting in the lobby for almost an hour and I schedule my appointments around my job so I was late for work, very late. Then I was brought back and waited another 15 min to get my vitals taken. Then I was taken into a room and waited again, 20 minutes to see the doctor! That was ridiculous. I let that one time slide but it is a constant occurance with these people. I have had so many problems with this doctor that I thought of going somewhere else. The unfortunate thing is I am concerned that this is a general practice everywhere...
Nearby Doctors

Dr. Elyssa Blissenbach is similar to the following 3 Doctors near Jacksonville, FL.