Rate Now
Share Your Experience
Have you seen Dr. Emilio Antonetti?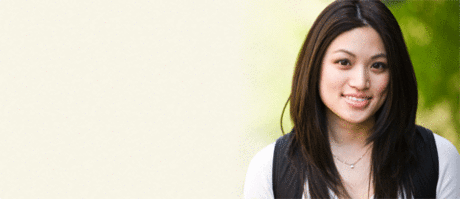 Birth Control
Get the facts about birth control so you can decide which type is right for you.
Quality Rating
Highly Satisfied
67 Ratings with 10 Comments
1.0 Rating
August 20th, 2016
The office staff is rude especially his nurse. U feel like ur crazy even when ur already going through a hard time. Dr Antonetti maybe good when it comes down to it but has no bedside manner and doesnt explain anything. Always several assistents in and out while you in your most vulnerable position. No privacy. He will stop in the middle of exams and questions then run out the door to answer calls and student nurses questions. Just not a good experience. Been with him for a few months.
5.0 Rating
February 9th, 2016
Amazing doctor
1.0 Rating
December 23rd, 2015
Mrs
I will not be returning to this doctor... The staff was rude and insensitive to what I was going thru. Talking about your body is bad enough and talking about female problems is worst! He seemed to always be in a rush and not have the time or attention I needed from him... That I could deal with, I understand he is busy and that I am not his only patient, but having to put up with the receptionist (who by the way is his wife) who I was beyond rude and frankly one of the most unpleasant persons to be around was the last straw. She is Hispanic as am I and when I went to pay (I don't have insurance and have been a patient of his for many years and have always paid!) she asked if I had papers to apply for Medicaid... To which I felt she was very inappropriate to ask me that in English and in front of a full loby. I felt very uncomfortable with her questioning me like that. He delivered my 2 babies and I had put up with a lot from that office because I was told he was very good which he is but there are other doctors that have better bedside manners and a more competent and caring staff. I know for a fact that his wife has been extremely rude to a lot of people because I have friends and family members who will not be returning to Dr. Antonettis mainly because of the treatment they received from her.
1.0 Rating
October 26th, 2015
HORRIBLE SERVICE
5.0 Rating
July 27th, 2015
5.0 Rating
January 26th, 2015
5.0 Rating
February 24th, 2014
The Right Choice
Dr. Antonetti was definitely the right choice for me. I see him for my regular exams and he was also the surgeon for my recent hysterectomy and anterior repair. He was so kind and understanding throughout all of it. I could tell that he genuinely cared. He made sure I had no questions unanswered and he made sure I was comfortable before, during and after the surgery. I recommend him to everyone.
5.0 Rating
October 5th, 2012
My experience with Dr. Antonetti has been over several years starting in 1988. From the beginning he was always courtesy, had excellent bedside manner and most importantly gave me all the time needed at each and every appointment. I never felt like a number or rushed in any way. Always gave me options and suggestions for better care. I would highly recommend to others and have when able. Dont know what I will do when he retires!!
5.0 Rating
January 30th, 2012
GREAT with Spouse
I have recommended Dr. Antonetti to my family members. He has not only taken time with me but also going through a pregnancy has taken time to speak to my Husband as well. His Staff is VERY nice and I have had some horible experiences in the past, it is nice to finally have a Dr. Office that is fast, efficient, i have never had an issue or a complaint and have been there quite often during my pregnancy. And My sister has also been very happy with her visit there for non pregnancy visits.
5.0 Rating
December 30th, 2010
One excellent OB/GYN
If you are looking for a caring, patient, doctor who cares about his patients, then look no further! This man is wonderful! He's been my GYN since I was 19 (I'm 36 now) and has delivered my 2 children. With both deliveries this man has went above and beyond the call of duty during both! Very knowledgable, very caring, wonderful sense of humor, wonderful bedside manner. I just cannot say enough about Dr. Antonetti! When I had my son, he was my first baby, Dr. A was not on call when I went into labor, and the hospital sent me home with ruptured membranes. Dr. A dignosed the rupture, called the hospital and gave them a piece of his mind, reserved me a room, and then changed schedules with the doctor on call that night so that he would be able to stay with me and deliver my son! With my daughter, she was my 2nd pregnancy and at 35 wks decided to turn breech. Dr. A was fully prepared to wait her out for her to turn. He did not want to discuss a section nor even think about scheduling one as he was sure she would flip over. At every visit that she was still breech, he came in and talked with me, comforted me and told me to not "fret" we would wait her out. Sadly little miss backwards decided to remain in a breech, almost transverse position on the day I went into labor with her. Dr. A. then scheduled the section, talked with my husband and I about it, and was just soo caring and sympathtic to my fears and uneaze. He was soo wonderful and caring during the surgery and afterwards. His bedside manner is just awesome! It is like he is caring for a member of his family!
1.0 Rating
March 1st, 2017
5.0 Rating
February 22nd, 2017
Nearby Doctors

Dr. Emilio Antonetti is similar to the following 3 Doctors near Inverness, FL.