Rate Now
Share Your Experience
Have you seen Dr. Emily Cooper?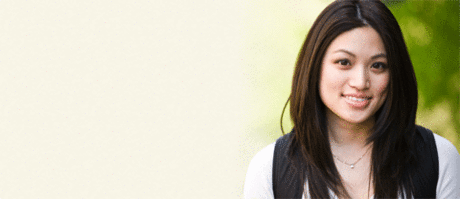 Birth Control
Get the facts about birth control so you can decide which type is right for you.
55 Ratings with 21 Comments
5.0 Rating
December 3rd, 2016
Changed my life
I started seeing Dr Cooper after becoming completely frustrated with being told to diet and exercise more by other doctors. Her holistic approach to fixing my metabolism has changed my life. I exercise for enjoyment and health. I eat what I want when I want it. I have lost 50lbs in 3 years and all my blood work continues to get better and better. Best of all I never worry about what I am eating. Life is so less stressful. Dr. Cooper has the answer - other doctors need to listen to her and learn about what she is doing.
5.0 Rating
November 3rd, 2015
5.0 Rating
July 13th, 2015
5.0 Rating
January 21st, 2015
5.0 Rating
June 20th, 2013
TWO EMILY COOPER, MDs, IN SEATTLE!!! The INTERNIST is WONDERFUL!
Emily Larmore Cooper, MD, is an internist at the Sand Point Internist group. Her photo is on this page, but the address is incorrect AND she is an internist, NOT the sports medicine family doctor who also has the name Emily Cooper. Emily Larmore Cooper, the internist, is one of the most compassionate physicians you will find. AND, she is a great listener. I highly recommend her! There are no negative reviews to be found of Emily Larmore Cooper, the internal medicine physician!
5.0 Rating
April 24th, 2013
What a great doctor.
Doctor Cooper has been my doctor for several years now and she has seen me through several significant health challenges with genuine warmth, excellent clinical skills and great sensitivity and professionalism. She is, by far, the best doctor I've ever had and whenever I go to her with a problem, I feel listened to and confident that she both understands and knows what to do about it to help me. Significantly, I never feel like a "sick person" when I talk with Dr. Cooper. She has a way of interacting that makes her a partner in my health, helping me find solutions with intelligence, kindness and grace.
1.0 Rating
November 30th, 2012
I addressed a specific issue with Dr. Cooper which she refused to acknowledge. She said she would call me with her decision, which I found odd. I sat by the phone almost as if I were waiting for a date to call. Over a span of four months every time I came in she said she would call but never did. It was routine outpatient discharges with no f/u to my concern. I find it interesting someone noted in their rating that she had a temper because that's exactly what she has. During one of my visits her face got red and she barked at me for absolutely no reason. I ended up finding a experienced primary care physician and was able to communicate my problem effectively. Some people really just shouldn't be doctors or nurses.
5.0 Rating
June 5th, 2012
Excellent Doctor and Office
I have been a patient of Dr. Cooper's for nearly three years. Excellent diagnostician and caring. Would highly recommend.
1.0 Rating
May 5th, 2012
Cooper, MD of SPM-unethical and unprofessional Physician
I saw Dr Cooper over the coarse of a year and when she could not easily solve my issues I got an e-mail that she was discharging me from her practice-leaving me very ill without any referral or monitoring while transitioning to a new provider. I then looked at the washington state licensing site and found that she has had her licensure challenged for inappropriate relationships w/patients. I left her office sicker, out over $20,000.00 (out of pocket!) and with a deep distrust for the medical community. Interestingly, I established care with a new provider and am doing wonderfully, and this provider knows how to set professional boundaries and maintains ethical and professional standards to their business. I will never set foot back in Seattle Performance Medicine nor would i ever send my worst enemy there.
5.0 Rating
March 2nd, 2012
listens to problems and comes up with solutions
2.3 Rating
January 2nd, 2012
I really liked Dr. Cooper (of Seattle Performance Medicine) at first. She seemed very knowledgeable and had a good bedside manner. I continued to see her for follow-up visits for another year or two, but have since returned to seeing my PCP instead. I find appointments with Dr. Cooper to be very expensive and her lack of follow-up / collaboration with other providers has been very frustrating to me. Also not too happy about the randomness of the tests she ordered in the past sometimes - hard to see progress when you're testing different things each time!
5.0 Rating
December 2nd, 2011
There are 2 Emily L Cooper, MD's in Seattle