Rate Now
Share Your Experience
Have you seen Dr. Emily Lazarou?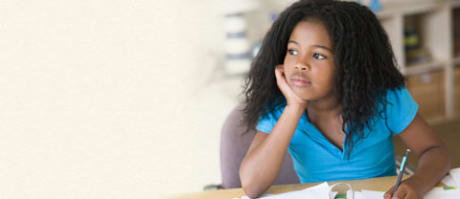 ADHD
Attention Deficit Hyperactivity Disorder (ADHD), including the different types and who gets them.
Quality Rating
Highly Satisfied
82 Ratings with 62 Comments
5.0 Rating
September 19th, 2015
She's MY Lifesaver
I've been a patient of Dr. L for over 5 years. She has helped me to understand myself better. I suffer from depression, but working with Dr. L - I know that I'm more stable than I have ever been. I know that I am truly more happy and am more in control of my life. Thanks so much, Dr. L - you're a lifesaver!
5.0 Rating
September 17th, 2015
Changed my life
What can I say about Dr. Lazarou? When we met, my life was falling apart due to anxiety problems. I was constantly ill-at-ease and found it difficult to even leave the house at times. I fought her for a year, thinking I knew better, and could only really accept that I needed outside help when I hit rock bottom and my anxiety cost me my job. At that point, I dropped my resistance and began to work on myself with the Dr.'s guidance. I journaled daily. I talked about really uncomfortable and embarrassing aspects of myself. I made the effort to really listen when she said things I didn't want to hear. I took medication when my pride told me I was "above them". It was hard, hard work. Things improved slowly, but in time, everything had changed . I've worked my way into a promising new career, I'm learning to live with my myself as I am, and I became well enough that my wife and I decided to have a baby. She was born two days ago, and I know I'm now able to be the stable father she deserves. If I had never met her, I honestly doubt I'd be nearly as well as I am now. Thank you, Dr. L.
5.0 Rating
March 11th, 2015
GREAT GOT EVEN GREATER!
She is GREAT! I've been with her for years and now that she has her virtual practice - it's gotten even BETTER. I have seen her in my bed, in my car, in the parking lot outside of work when I had a crisis. This doctor even saw me when she was in the hospital having her TWINS. I can't believe that still. She really is the best doctor out there, and I'm lucky she's my doctor.
5.0 Rating
July 15th, 2014
Knowledgeable and Caring
5.0 Rating
August 20th, 2013
Dude
Dr. Lazarou is extremely bright and personable and probably cares more about you than you care about yourself. I've always looked forward to talking with her even though she wants me to visit a little more often than I want to or believe to be necessary. She is not profiteering, she is developing into a great Doctor.
5.0 Rating
May 7th, 2013
Everyone gives 4 stars's except this disgruntled ex-patron with too much time on his and her hands.
My friend goes here and is an awesome person, with certain instabilities. Dr. Lazarou is obviously brilliant because I've never seen my friend more alive and productive. He has had difficulties with several other doctors prescribing him the medication he obviously needed. I understand the stigma around potent medications, and she gave him what he needed below an addictive dose. Thank you doctor for being the first one to be understanding to his needs and bring him back to a healthy state.
5.0 Rating
February 13th, 2013
Hired her for my case and it worked out GREAT!
I hired this doctor as an expert in a custody case that I had against my husband who has some mental health issues. This doctor evaluated my husband, spoke with my attorney and worked with us in court. She testified and was concise and just so great. I was hopeful with the outcome and I just found out that the judge ruled in my favor! Thanks to this doctor - my kids are safe. I'm satisfied.
1.0 Rating
January 17th, 2013
Attorney
This physician is extremely hostile and overtly accusatory. Assumes the worst of patients before she gets to know them, rather than assuming the best until shown otherwise. Terrible bedside manner, insists on TYPING throughout entire sessions rather than listening to you. HORRIBLE. WASTE. OF. MONEY. DO NOT HIRE THIS DOCTOR!
Doctor's Response
I saw this patient once in my office and once via Skype. Her name isn't correct, so if there is an Attorney named Iris Tramm, do not blame her for this post. This is a patient that suffers from a severe Borderline Personality Disorder and because of that she doesn't respond well to boundaries. This poor rating is her response to my laying down firm boundaries. When I am on Skype and doing sessions with patients, I need to document the interaction which I do by typing when I am speaking with the patient to get the most accurate data down. In my office, I write notes down on a pad - this is standard procedure.
SHOW
5.0 Rating
November 19th, 2012
HELPED MY DAUGHTER BE WHO I KNEW SHE WAS
This doctor was referred to me when I was having troubles with my teen daughter. She had run away, was using drugs, and almost failing out of school. She was fighting us and the police needed to be called. This doctor has single-handedly put our family back together. We have listened to her instruction and our family is closer. Our daughter now just got Honor Roll, something I would have never thought even though she is smart. My daughter is starting to stand up for herself and has developed hobbies. I'm grateful. My daughter is happy, and that's what's important.
5.0 Rating
September 29th, 2012
INCREDIBLE!
5.0 Rating
July 9th, 2012
BEAUTY AND BRAINS!
5.0 Rating
June 17th, 2012
Dr. L. is the best! She got me on the right meds right off the bat, and I haven't been depressed since, although I never would consider leaving her.The office is so pleasant and the water view is wonderful.She feels like a friend to me rather than a Dr. and I feel so good after our visits.Always encouraging, funny, caring, helpful, interested and so intelligent. she makes you feel very special.She is absolutely the best!!!