Rate Now
Share Your Experience
Have you seen Dr. Emmanuel Stlouis?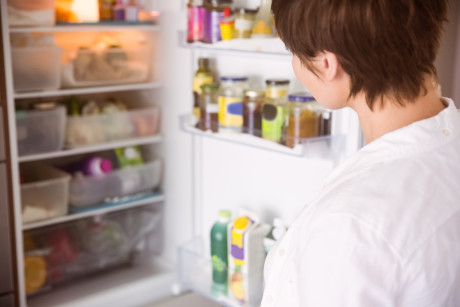 Binge Eating Disorder
Get the facts about binge eating disorder, including symptoms, causes and related conditions.
19 Ratings with 6 Comments
2.0 Rating
November 2nd, 2016
Utterly Disgusted
The office and staff are total chaos! The receptionists can not be bothered to help with anything they are extremely nasty and unprofessional I have called multiple times and never receive a call back and while in the office last week I witnessed the phones ringing while staff stood around on their cell phones..The office always smells disgusting and is unkempt not to mention the wait time is ridiculous this office needs serious changes.With that being said I think it is time to change Doctors
5.0 Rating
August 24th, 2016
satisfied patient
I went to see the doctor or the second time for a follow up visit and was very pleased! My insurance had a bit of an issue and the ladies up front helped me sort this issue out in a timely fashion. In fact they personally made the call for me. Dr. St. Louis and the rest of his staff was very pleasant. I had the pleasure of being seen by a PA and Dr. St. Louis! He was thourough and made sure I had no other concerns or issues. My prescrition was filled, work forms completed and requested to see me in 3 months (which just so happen to be my birthday month) So that he could do a full physical exam on me! I absolutley am satisfied with my car at this office!
2.0 Rating
June 8th, 2016
ridiculous & turned off
The doctor is decent. Sometimes I feel like he has an attitude but I have family and freinds that go to him and find him decent as well. The wait is absolutely unbelievable! Like 2-3hrs!!!! As if we as patients have no life! You might as well take a day off to see your doctor and not plan anything else for the day becuase you'll be there all day even with an appointment. The staff is super RUDE! The spanish speaking receptionist is rude, plays and talks on her phone and eats while dealing with patients. I even saw her watching a movie or something on her phone while supposedly "working". The other lady is the worst. (I think she is the doctors wife or girlfriend) Shes on facebook or other websites, nothing "patient related" and has an attitude as if you're bugging her. Ive had horrible phone interactions with her. Never seems to have answers to anything and always seems annoyed to help. This office needs alot of improvement with staff (especially) and office appearance ; the waiting area is smelly and sometimes dirty. Not the most pleasant place to be. Been a patient for awhile but highly considering to change doctors! Thank God Im healthy and dont have high blood pressure until I walk into this place, otherwise I WOULD BE DEAD!
4.0 Rating
October 7th, 2015
Patient
This doctor was very friendly and helpful. He did not rush when examining me. He took the time to get to know me. Gave me advise about my health and even provided some pamphlets for me to read at home. I came in with a simple concern and walked out feeling better just by the interaction I had with this doc! His staff were welcoming and informed me that the wait would at times be long but the care is always optimal ! For my follow up visit I even got a phone call reminder the day before; which for someone like myself is very much needed. The staff was able to to provide me information in regards to my health insurance that I was not aware of! I have high blood pressure and high sugar and they provide their patients with a nutritionist and a diabetic educator, I think once a month. My daughter who is a teenage goes to him too! which is very convenient!
1.0 Rating
November 14th, 2013
worst doctor
Dr. Emmanuel St Louis. This is a doctor who is practicing for money. you can tell he is a private practitioner and he knows how to make money. When I went for a regular physical and told him that I occasionally get this intense headache, he immediately tells you that I had made the appointment on that day for a routine check up, so for the headache issue to be addressed, I need to make another appointment. I understand you cannot address all issues on one day, but this was the only issue I brought up as a concern. He interrupted me while I was on my second sentence and said make another appointment. He hardly did any physical exam other than put the stethoscope on my chest for 2 seconds. It took hardly 5 minutes for him to get my history and finish my "physical" so i don't think it was the time factor.
5.0 Rating
October 15th, 2012
above average
5.0 Rating
May 17th, 2017
5.0 Rating
June 9th, 2016
1.0 Rating
May 27th, 2015
5.0 Rating
May 25th, 2015
3.7 Rating
February 10th, 2015