Rate Now
Share Your Experience
Have you seen Dr. Emmanuel Ubinas-Brache?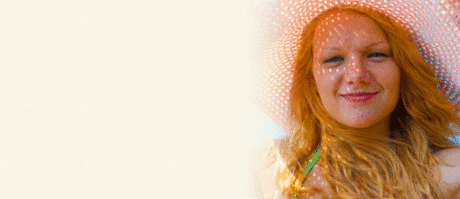 Skin Cancer
Get the facts about skin cancer, including the different types and symptoms.
32 Ratings with 12 Comments
5.0 Rating
December 2nd, 2016
Very Satisfied Customer!
I have had continuous pain in my left hand for many years. I am now 50 and it had got to the point it was affecting my ability to work with my hands anymore. In 2 joints of my thumb there was no longer any cartilage. the joints were jagged and sharp points along with a considerable cyst on the lower joint. Upon meeting with Dr. Ubinas, he discussed the different options i had. I wanted him to try and repair it as much as possible. He immediately was ready for surgery whenever i was. from the time i came out of surgery to the time he was to remove the stitches i had no pain nor any swelling or drainage. Although the incision was a curved 2" it was a very fine incision and will not be that noticeable. I also have other fingers that will need to be worked on at a later date. I will not hesitate on selecting Dr. Ubinas to perform all of my surgeries in the future.
5.0 Rating
February 4th, 2015
hand surgery
5.0 Rating
January 17th, 2014
My Doctor Forever
5.0 Rating
January 8th, 2014
review
1.0 Rating
June 11th, 2013
Find another specialist!
I am submitting this review under the urging of a friend. My last visit with Dr. Ubinas was nearly 10 years ago but was by far the worst medical experience of my life. The ER recommended Dr. Ubinas after my hand was broken in a car accident. I was 19 with insurance so I called to ensure they were in network. I was informed that they did not accept my insurance, HOWEVER once they discovered my mother was a physician they quickly stated they would extend a "physician's courtesy" and see me as in network. I was hesitant but being 19 and naive I accepted and scheduled an appointment. When I first met Dr. Ubinas, he bombarded me with pictures of cosmetic procedures he had performed, specifically breast augmentations. I was mildly offended but figured he's a surgeon and this is his "art". Yet, I'm seeing him for my hand! Later, I scheduled surgery to repair the bones in my hand with pins that would later be removed. The surgery itself went smoothly. However, every time I went for follow ups I would wait over an hour to be seen. I understand he's a specialist but the wait time was extreme. The day I was scheduled for the in-office pin removal procedure I waited 3 hours in the waiting room. By the time I was called back, I was extremely frustrated. I had taken off work and my dad had to wait with me since I couldn't drive after the procedure. Imagine my aggravation after Dr. Ubinas walks in and says he'd like to wait a couple more weeks to perform the procedure! I adamantly denied his request and demanded they be removed. He eventually acquiesced and the room was prepped. Initially, this was to be a routine procedure with minimal incisions roughly ½ cm long to remove each pin. As I'm positioned in the chair, Dr. Ubinas asks me, "Now, where are the pins?" Are you kidding me!? I was unconscious during their placement! How would I know!? Even after looking at my x-rays, he ended up reopening my entire hand (over 2 in) and guess what… my bone had calcified OVER the pins. Can you imagine if I'd waited another two weeks like he recommended? The procedure was incredibly painful with only local blocks offered to numb while Dr. Ubinas cut through my bone to remove the pins from my hand. Then I had the pleasure of sitting in rush hour traffic with no pain meds the entire way home. Now, here's the kicker… once his office starts submitting claims to my insurance, they decide to renege on their word and charge me out of network! I'll admit, this last part was largely due to my own ignorance but it just added insult to injury. If I had known, I would have seen a doctor in my network! My whole experience was horrible. I hope my review spares others from making the same mistake I made. Find another specialist!
1.0 Rating
May 21st, 2013
Worst Doctor
This was the worst doctor ever. I have this scar on my nose from his mistake during surgery. He has still never admitted to messing up my nose. I have to live with this scar he put on my nose for the rest of my life. Learn from me and never use Dr.Ubinas. He and his staff are very unprofessional and not trustworthy. I did not have this scar before my surgery, I have pictures to prove, that were taken right before I went into surgery. It has been 2 years and all they did was take my money and say this was caused by a pimple. Really? They never made it right with me. Highly DO NOT RECOMMENED this doctor.
1.0 Rating
April 6th, 2013
Do not go to him
I can not say 1 positive thing about Dr.ubanis or his office staff. Kim the office manger is very rude. You will wait an hour in the waiting room and when the doctor finally sees you he rushes with you because he is over booked. They charge for every little thing and bill extremely high prices. He has messed up my hand and I am now at a new doctor trying to fix what was not done correctly.
5.0 Rating
January 7th, 2012
4 stars on surgery results!
My appointment was booked quickly and with ease. I did wait quite a while for the doctor to perform surgery.... Although I waited for 30 minutes, the wait was WELL Worth it! I am still amazed with the results!Unfortunately, I was left with three big holes in my nose as a result of a dog bite. I was very hesitant for anyone to work on me because my nose is something that everyone instantly sees. My expectations were high for the doctor. I wanted my nose to be perfect. As the result of his work, my nose is perfect. When I tell people about my accident, people don't believe me. I am so fortunate and grateful that Dr. Ubinas was referred to me.
1.0 Rating
June 20th, 2011
NOT A GOOD CHOICE
This Doctor and his staff have NO RESPECT for their patient. I have never in my life been so mistreated by someone I paid. First off, I was never treated right with the office staff, FAKE! Then my surgery lasted an hour longer than it was supposed to and kept my family waiting with NO ONE to come and tell them if everything was ok. Then, a week later took my packing out which was so not convenient for them. He removes all the packing and there is a sore on my nose that was about 4 inches wide. Never gave me any answers and let's just say a year later I have a scar on my nose that is very noticable and never got a reason to why or help to fix it. I was left there for an hour and not one person came into visit. Never had the tools or nose splits to give me. Wasted my time and a lot of money. Hope this helps with the next person.
2.3 Rating
August 18th, 2010
NON ETHICAL
Dr Ubinas was not a Dr by choice. If I would have had a choice I would have gone else where. My 1st impression was he was an excellent Dr. After my surgery. It went from excellent to poor. He has his office staff to thank for that. They don't return calls, They are rude, They lie, They don't care about their patients at all. They are money hungry and just plain unprofessional..and yes you do have to supply your own gauze, tape, etc.... He is a surgeon people why would he want anyone to bring supplies from the outside knowing they can be contaminated. It's all about the money! and he lives in Dallas's top 100 most expensive house's go figure! no ETHICS here!
5.0 Rating
August 18th, 2010
Excellent
Excellent experience...the wait is long, but I have yet to goto a Dr with a short wait. On the flip side, the wait is long because he takes his time with you. I never felt rushed or like I was being ushered around. Very patient and answered all my questions. Absolutely recommend!! Great results...no scars!!! Yeah!!
1.0 Rating
September 15th, 2008
Not recommended!