Rate Now
Share Your Experience
Have you seen Dr. Robert Mcdonald?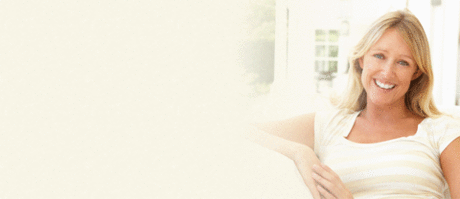 Hysterectomy
Learn about why this procedure is performed, who gets it done, and the different types of surgeries available.
Quality Rating
Highly Satisfied
29 Ratings with 10 Comments
5.0 Rating
September 18th, 2014
great physician my personal opinion.
5.0 Rating
July 27th, 2012
Mr barcenas
Dr McDonald is is good doctor I can say the. Number 1 doctor and very compassionate and have a. Very good office staff thank you doctor McDonald
5.0 Rating
July 22nd, 2012
caring, concerned, focused
1.0 Rating
April 12th, 2012
Office Staff Extremely Hostile to Patients
5.0 Rating
March 21st, 2012
first visit
1.0 Rating
December 10th, 2011
Bedside Manner, Non-existient
The experience was not pleasant. The physician and his staff were not accomodating, nor willing to allow the patient to ask questions regarding schedule delays. I was told to stop harrasing his staff, by asking questions on where we were in the schedule, and if i wasn't willing to wait I could leave. As I clarified to him that I was asking to understand the delay and coordinate with my child care provider, the doctor informed me he was indifferent if i stayed. I paused to check if was being irrationaly, and felt that an uncaring physician is not who I wanted doing my vasectomy. Be careful in your selection of Dr. McDonald, it's his way or the 610 expressway. Not worth the stress...
5.0 Rating
November 14th, 2011
Richard Carranco
Dr. McDonald is a very caring, helpful, knowledgeable Dr. I have seen him for over 20 years and he is straight forward and helpful to make a patient understand what they are going through and cares about their full recovery. Any Dr. now days that is willing to help even if the patient is out of work, no insurance, etc. deserves a 10 star rating in my book. Thanks Doc.
5.0 Rating
March 8th, 2011
Was referred to Dr McDonald by one of my specialists. Was very pleased with the promptness of the staff, and of the profesionalism and willingness to spend time discussing issues. Test resutls came back in just a few days. Overall, very satisified.Dr McDonald is very personalbe and easy to talk to.
5.0 Rating
January 14th, 2011
I have seen Dr. McDonald for the past 15-20 years for an annual checkup. He has always been very professional and has spent time discussing any questions I have and what treatments are available.
1.0 Rating
November 9th, 2010
This doctor sucks, same for his staff, very unprofessional and discorteous
I had an an appointment the first time. Doctor showed up 2 hours later when I was walking out the door so he could not see me. Rescheduled appointmt for following week, this time he made wait in the room for 40 mins. Session took 5 mins only and he recommended a lab test. 2 weeks passed and no follow up from him so I decided to call and get results over the phone. Asked staff to have doctor call me, he never did. I called second time to find out again. This time talked to a lady which her name is Connie and she disrespected me saying that I was getting on her nerves because I was asking her too many questions. All I needed to do is to make an appointment to see my urologist to take neccessary steps for results obtained. Finally I talked to Kathy who she claimed she was Connie's supervisor. She had me down for a date but I did not receive a reminder call from his staff for the appointment so i forgot. I did show up that date but after the time, Dr never saw me nor called me .... continuing previous comment ... I just came back home (10 days later after second appointment) and received a certifed letter from Dr. McDonald stating that he is no longer my doctor and can't provide services to me without a reason given to me. I am still confused why he sent a letter to me stating that he doesn't want to see me anymore. He signed this letter but he never called me? I need an explanation Dr. McDonald, You should talk to your staff about this incident. You should have heard me out first before sending that nonsense letter. I will report You to the Texas State Board of Medical Examiners and also to my insurance company. You are not professional at all.
5.0 Rating
April 14th, 2017
5.0 Rating
December 15th, 2016