Rate Now
Share Your Experience
Have you seen Dr. Erasto Cortes?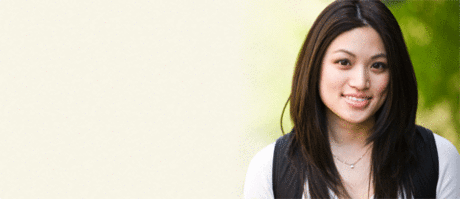 Birth Control
Get the facts about birth control so you can decide which type is right for you.
48 Ratings with 24 Comments
1.0 Rating
August 3rd, 2017
HAS NO CLUE TO WHAT HE IS DOING
5.0 Rating
January 20th, 2017
Outstanding Doctor!!!
1.0 Rating
October 11th, 2016
Worst Experience Ever
He is so rude and arrogant. He doesn't care what you have to say. And heaven forbid you question him, he will fly off the handle. I have never know anyone as horrible as him.
5.0 Rating
August 4th, 2016
Very pleased overall
3.0 Rating
May 12th, 2015
1st time at new office
His new office is in an old house. The layout is terrible. They weigh you in front of the waiting room in what was probably a closet. Surely there is another space to take patient's vitals. The waiting room was very, very hot. Staff must be afraid of the doctors because they wouldn't turn on the AC unless they asked the doctor. So much for patient concern. He speaks very fast and repeats " I can't help you unless you tell me all your health history" Seemed annoyed when I couldn't remember the name of a med or surgery I had. I was to call him back after using a prescription he gave me, which I did. We'll see if he calls me back. If not I'll be looking for a new pulmonary doctor! I went to him when he was with El Paso Pulmonary Group and waited over 5 hours and still hadn't seen him so I left. They did call me to schedule the next morning saying I would be the first patient, but I was the second and waited about an hour. I even road up the elevator with him. Hopefully this won't be the case now....we'll see.
1.0 Rating
May 7th, 2015
Mrs.
this is the first doctor who flat lied out about his own diagnosis. He diagnosed me with sarcoidosis and got mad because I would not have a open lung biopsy. The surgeon who he referred me to said because of my complicated medical history he would not do a lung biopsy on me even if I was a family member. Then this Cortez tells me he need the records when I was first diagnosed with sarcoidosis. Nobody ever diagnosed me with sarcoidosis but him. He said I can't treat you unless you do a biopsy. Or you find another doctor. I went to the surgeon he referred me to and now he says this surgeon was not competent and not comfortable do this complicated procedure. Then he wanted me to have a needle biopsy when he told me in the beginning that a need,r biopsy could collapse my lung because the tissue he needed was too small. I asked him the first appt. looking all all the lung test and DVD what would his diagnoses be, he said sarcoidosis and he had seen these many times before. Today he says unless he has a tissue sample he would not treat me. He didn't even listen to my lungs. He said I missed appointments when in fact they were cancelled and rescheduled because he went out of town and the other appt. he had an emergency and had to leave his clinic but it's my fault. Then he tells me I don't know why you are on oxygen and I got a pulse oximeter of 89 and restrictive airway disease with asthma. Honestly, if I didn't have my granddaughter with me I probably would have been in jail. Okay I got a complicated medical history but to lie to my face and make accusations that it is my fault, this man needs his license revoked and sent to a third world country. I have never been treated by a doctor like this. I have been in doctors office who are busy but they have always treated me with respect. I don't know who these people are that he treated nice but this man is vile but what goes around comes around. All I can think of my mom who is 88 and if he had talked to her like he talked to me I don't think I could have maintained my cool. I kept my cool because if I had acted out he would have lied and said that is why he dismiss me as his patient. He is an egotistical, narcisstic, pyschopath who should not be practicing medicine.
5.0 Rating
April 10th, 2015
Great Experience
After reading some of the reviews on Dr Cortes, I almost went to a different doctor. However, I said, I would give him the benefit of the doubt and see him. So glad I did! From the time I got called into the office, I had nothing but a great experience. His staff was very friendly and nice. I stepped out of the office for a little bit as I had to go to the bathroom. When I got back, Dr. Cortes was already in the office and was reading my chart and CT scan. He introduced himself and told me he would talk to me about the scan and then ask questions about me afterwards. He did this because I think he could tell I was nervous and wanted to know what the scan said, which I truly appreciated. He then talked to me and just took his time with me. I would definitely recommend him to others.
1.0 Rating
January 12th, 2015
Extremely poor care
1.0 Rating
December 12th, 2014
Temperamental and difficult doctor!
Dr. Cortes has one of the worst bedside manners I've ever seen on any doctor. If you question him in any way, he turns against you becomes combative. He has a God-complex believes his word is the law. Would not go back to see him or recommend him to anyone even if he were the last doctor on earth. Bad temper!!!
1.0 Rating
March 3rd, 2014
Rude..
Very rude, no bedside manner. He should be a prison guard. Would never again waste time or money.
5.0 Rating
February 12th, 2014
Caring Doctor
Doctor Cortes is the most caring doctor I have ran across. He truly care for his patience and wants the best health for them. remember when Dr. Cortes told me that If I did not quit smoking he could no longer treat me. That was harsh BUT it worked. I am no smoke free because of him and living an easier life.
1.0 Rating
December 5th, 2013
Very rude and disrespectful
Dr Cortes was extremely rude to me and my father. If you ask questions he becomes hostile and throws a tantrum would not recommend him to anyone if you expect to be treated with respect. Self centered and only wants to hear himself and then refuses to see you if you ask for clarification. We tried to be fair and assumed he had a bad day but was horrible all 3 times. His staff is very nice and they try to assist in any way they can. Wait times if you have a 1 pm appointment expect at least a 2 hour wait.
Nearby Doctors

Dr. Erasto Cortes is similar to the following 3 Doctors near El Paso, TX.

Dr. Hernando Garcia

Pulmonary Disease, Internal Medicine, Critical Care Medicine

El Paso, TX 0.01 mi

Dr. Jerry Miller

Cardiovascular Disease, Internal Medicine, Cardiology, Interventional Cardiology

El Paso, TX 0.27 mi