Rate Now
Share Your Experience
Have you seen Dr. Eric Peters?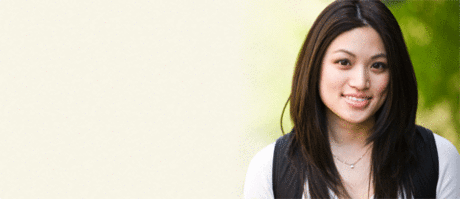 Birth Control
Get the facts about birth control so you can decide which type is right for you.
41 Ratings with 18 Comments
2.0 Rating
May 14th, 2017
1.0 Rating
March 22nd, 2017
I would not waste my time with this doctor.
Had a 10:00 appointment I spent 30 minutes with his nurse practitioner. She kept asking me the same questions over and over. Maybe she failed to listen. After she finished I waited another 30 minutes for the doctor to come in . He informed me that he could not help me without a lot of x-rays and other tests and prescribed nothing for my pain. Instead he told me to seek out a pain management doctor. I felt he wasted my time . I will not return to this doctor.
3.0 Rating
September 12th, 2016
Cold and Uncaring
Been seeing Dr. Peters for 3 years and he is typically cold and uncaring. He doesn't seem to believe what I say. Spends very little time with me on each visit. He has prescribed a medication that helped but then I developed side effects (which he also didn't believe). Comes across as arrogant and dismissive. He's also not the worst rheumatologist that I have seen in the Phoenix Metro area.
1.0 Rating
July 9th, 2015
Dr. Peters is a vey cold hearted, uncaring Physician. He acts like I am there for a friendly visit, not helping me with my RA. He acts like I am making up the clearly swollen hands, etc. He says that it will go away with time.... REALLY??? I gave him numerous chances to give me some genuine concern. He failed me. Very disappointing........
5.0 Rating
September 19th, 2013
Awesome
5.0 Rating
September 17th, 2013
Would definitely recommend
I love doctor peters! He has been my doctor for about 5 years and he is very good at what he does. He always keeps cost in mind and is great with my kids. I would definitely recommend him anyone struggling with arthritis pain.
5.0 Rating
September 13th, 2013
Great doctor
I have been seeing doctor Peters for 3 years now and i have never met a more professional man. The way he goes about rheumatology is in a caring, productive and helpful manner. I have seen numerous rheumatologist and none have ever been as knowledgeable and productive as doctor Peters! By far one of the elite rheumatologists in the valley.
3.7 Rating
January 21st, 2013
Luv him!!
Moved out of area 2 sm. town & he is not on my ''health network" though is on my ins. plan which is BIG disappointment as would drive the 80 miles one way 2 continuse care with him!! I was sent to him by my primary care dr. in the late 90's & he showed concern for my pain level/comfort/sleep patterns which was poor sleeper due to condition, and how I was being affected physically by family concerns over a daugter who had mental problems. Wish he was in my ''health network''!!!
5.0 Rating
December 2nd, 2011
Awesome Doctor!
1.0 Rating
October 7th, 2011
Avoid This Doctor
I found Dr. Peters to be cold, uncaring, not particularly knowledgeable, and unwilling to listen to my particular concerns. His manner is icy and abrupt. I even caught him rolling his eyes at me at one point during the brief visit. In short, he is everything a doctor really should not be. If medications do not work for a patient, he has no other ideas but to keep pushing the pills or then implies that your pain must all be in your head and makes a psych diagnosis. I was shocked and saddened by the way he saw fit to treat me.
3.7 Rating
July 2nd, 2011
He is well versed in his chosen field.