Rate Now
Share Your Experience
Have you seen Dr. Eric Ashkin?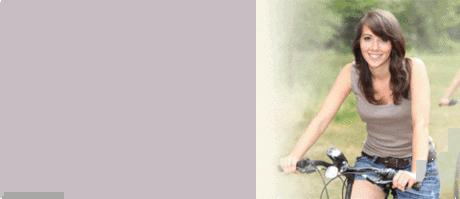 Endometriosis
Get the facts about endometriosis, including symptoms and parts of the body that may be affected.
16 Ratings with 6 Comments
4.0 Rating
June 25th, 2015
A Great Team of Caring Professionals !
I saw Dr. Ashkin for an annual exam and some health concerns a few months ago and overall I was impressed with the practice . I found Dr. Ashkin to be very intelligent, considerate, and easy to speak to about my concerns and felt that he thoroughly answered my questions and explained the reasoning behind his recommendations. He has my full confidence. He is both knowledgeable and kind. Also, his staff have been very helpful in dealing with my insurance co. to get procedures/ medications approved and have been easy to communicate with. Overall, a great team !
1.0 Rating
April 17th, 2015
1.0 Rating
March 31st, 2015
Bad experience
I usually see Dr. Masiky (she is wonderful!) but she was held up at the hospital so I agreed to see Dr. Ashkin instead that morning since I didn't have time to reschedule the appointment. Dr. Ashkin had the worst bedside manner I have ever experienced. He walked in, stared at the floor almost the entire time he was in the room and seemed annoyed to be there. When I explained a problem that I was having I was curtly told that most patients don't have that problem and shrugged and said that he'd never had any complaints regarding that product. Nevermind the fact that the product information actually says the problem I was experiencing could occur, I came to see the doctor so he could suggest a solution or an alternative. And he did nothing of the sort. I was so upset with his manner, attitude and treatment I wanted to leave but didn't because I didn't have time to reschedule. If he was annoyed to have to take on Dr. Masiky's patient, he didn't have to do it. It was the receptionist who offered, I didn't ask to see another doctor. I told my husband, who is also a doctor, about my experience and he was agast as well. My husband said were certain aspects of my medical history that Dr. Ashkin didn't ask at all about that are typically asked in this situation. Needless to say, I had a very negative experience with Dr. Ashkin.
1.0 Rating
May 29th, 2014
Generally Competent but Cold
I had HELLP syndrome that did not present until my 36th week. I called Dr. Ashkin's office to come in earlier than scheduled, because I gained 20 pounds in 2 weeks and felt like I was going to die (I WAS going to die if untreated it turns out). Before this time, I always found Dr. Ashkin competent and reassuring. However, on this particular visit, I could not stop crying describing how bad the swelling was, how worried I was that I had gained so much weight and was short of breath. Dr. Ashkin told me that it sounded like I was unhappy being pregnant, should stop comparing myself to other pregnant women, and that maybe I should consider mood stabilizers. He gave a textbook speech, asking me if I'd "thought about harming myself of others..." No. I was not suicidal. I just knew my body and knew something was wrong. Even though my blood pressure was not elevated on this visit, I asked him to test my liver enzymes. On a prior visit he had actually uttered the phrase "You do NOT have HELLP syndrome." Well, I DID have HELLP syndrome. I'm not a physician--but I know my body. I know what HELLP syndrome is because I work in the medical field. I'm glad I asked him to test me, even though he told me that I was the "queen of botched medical terminology and self-diagnosis." The day after I had him test my liver enzymes, he called me to tell me he had to deliver my baby ASAP via emergency C-section--that I did have HELLP syndrome, my platelet count was dropping and my liver enzymes were abnormal. My baby was in the NICU for 1 week but is fine and perfect now--thank God. I thank Dr. Ashkin for bringing her into the world alive and for managing my c-section competently. I will never forgive him, however, for his dismissive, condescending demeanor at one of the scariest times of my life. Ladies, if this is your first pregnancy, receive care from someone who understands the anxiety this entails, even in the absence of a life-threatening complication. Receive care from someone who treats you as if your pregnancy is unique and interesting. Receive care from someone who respects your own knowledge of your own body's limits. Receive care from someone else. In closing, his receptionists can't even muster a genuine smile. They all seem miserable. When I called to speak with a RN--they gave me a Medical Assistant. Not the same thing. I used to be a Medical Assistant. MAs perform rote clinical tasks. They should NEVER be asked to dispense clinical advice.
5.0 Rating
November 1st, 2013
Most caring and involved doctor you could ask for
At the beginning I was a little worried about having a male OBGYN However Dr. Ashkins quickly changed my mind he was very considerate of my needs and understanding of the complexities of my situation. He always kept me informed which helped me to relax an when I had to go to the hospital he was right there with me an which made a whole world of a difference since I'm doing this on my own without support from the father and no family in the region. He made me feel as if I did not have to worry about anything because he always had my baby's best interest at heart. I cannot thank him and his staff enough for making what could have been a very lonely scary time easy :-)
1.0 Rating
July 10th, 2012
If you don't want an unnecessary C-Section do not go with this doctor.
5.0 Rating
December 5th, 2016
4.0 Rating
September 16th, 2015
4.0 Rating
June 8th, 2015
1.0 Rating
August 26th, 2014