Rate Now
Share Your Experience
Have you seen Dr. Eric Awad?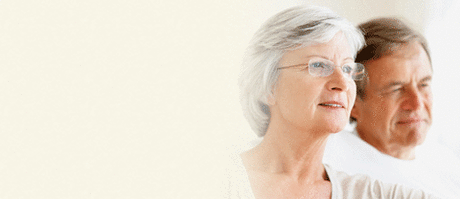 Alzheimer's Disease
Get the facts about Alzheimer's Disease, including the symptoms and stages.
40 Ratings with 15 Comments
5.0 Rating
January 24th, 2016
Best doctor ever!
I went to 4 neurologists before seeing Dr. Awad. He was the only one who took the time to figure out was going on with me. After being the only doctor to order an ambulatory EEG, he was the first doctor to diagnose what turned out to be simple partial seizures. To say he changed my life, is an understatement.
1.0 Rating
January 8th, 2016
Don't go here
If you are looking for a Dr. That doesn't care about you he is your guy!! He dosen't care about the patients or their health...just your pockets getting fatter!! What type of neurologist tells someone that migraines are not a serious issue?? When you tell them you are going to file a complaint they say "I don't care that will go on your records. It won't hurt me, it will hurt you" I always wonder why people go into the medical field when you don't care about people!! This is why so many people have no faith in he healthcare field!! If you suffer from migraines this is not a doctor i would recommend!!
1.0 Rating
March 13th, 2015
5.0 Rating
February 18th, 2015
Rare find in a doctor!
Dr. Awad was awesome! So intelligent, compassionate and patient. Spent so much time explaining everything. He was so thorough and calm. I would reccommend him to anyone looking for a exceptional neurologist. He just exceeded all my expectations. I now feel such relief from my anxiety and concerns. What a special doctor ! I feel like I just discovered a rare find in doctors. I don't usually feel this way about too many doctors but Dr. Awad is exceptional and I think the world would be better with more dedicated doctors like him. The wait was well worth it and even that wasn't bad.
5.0 Rating
October 17th, 2014
Excellent Doctor!!
My visits to Dr. Awad's office is always pleasant. The office staff members are amazing, Renata and Jody are very friendly, patient and helpful. Dr. Awad is an excellent doctor he is extremely intelligent, efficient, and easy to talk to. He asked me all the right questions and very quickly zeroed in on the root causes of my symptoms. I love how he listens to me and shows a caring attitude. He has been flawless with my care and follow up. It is hard to find a doctor who actually dedicates time to their patients. I highly recommend Dr. Awad to everyone!!!
2.3 Rating
January 2nd, 2014
Not impressed
I saw Dr. Awad a few years ago, and I was not impressed. He stated that the MRI he had run on me would miss nothing--apparently he didn't realize that some neurological problems may not show up on an MRI. I didn't know that fact at the time, so my visits to him were a confusing experience. I mean, it makes you feel like "it's all in your head" if nothing shows up on the MRI. Anyway, I would not recommend Awad to others, because he did not help me a bit. He was reasonably polite, though.
1.0 Rating
August 1st, 2013
Autocratic, uncompassionationate, unpleasant physician
Receptionist was extremely rude in person and over the phone. I had some kind of test done to check for my autonomic responces the doctor did not even bother to give the results. He responded to my physical complaints with belittling coments, almost in a way as making fun of my concerns. Bed side manner is very harsh and not a good listener. I tried to make a follow up appointment and my hold time on the phone was over 17 minutes. What a waste of time!
5.0 Rating
July 15th, 2013
To summarize, Dr. Awad is a detail oriented and compassionate doctor...read complaints of wait time but due no to overscheduling but making sure all questions are answered. It is hard to keep a consistent schedule when you don't know the amount of questions each patient will ask. Only irritated when 50 patients scheduled for a 30 patient day. The doctor presents his findings in a very direct way which could seem harsh to some but very honest. I have had experience with his cultural background and can tell you he will be my doctor for all my neurological needs. A good man.
1.0 Rating
September 24th, 2011
The office staff was so rude that I gave up making my appointment....They never called back as promised and they care more about money than they do patient care...I will look for a practice where both the staff and Dr. show compassion...Can't comment on the Dr. I never made it past the un-professional staff....Good luck!!!!
1.0 Rating
May 11th, 2011
Would never go back
Took my wife in yesterday she came out in tears I would not let this so called Doctor ever see my wife again, she has constant pain and he was recommended by her primary DR. ( Former ) he ask about an MRI she had one 3 or 4 years ago and he was mad she did not bring it Well no one told her to bring it. At one point she started to pack up and leave. The medication he gave her was approved by the FDA for uncontrollable laughing and crying. Please beware do your homework there is so much more I want to say. The other thing it is one gross office soap and water goes a long way.
1.0 Rating
April 23rd, 2011
5.0 Rating
January 7th, 2011
Dr. Awad and his staff were courteous, professional, personable, and caring. I had an insurance problem caused by my primary care physician and his staff handled it with ease. Dr. Awad called me by name several times during my appointment and made me feel like I mattered. I felt that he took the time to listen to me and discuss my issues. I would highly recommend him.