Rate Now
Share Your Experience
Have you seen Dr. Eric Choe?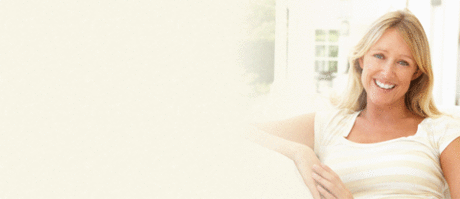 Hysterectomy
Learn about why this procedure is performed, who gets it done, and the different types of surgeries available.
23 Ratings with 9 Comments
1.0 Rating
May 14th, 2016
Worst staff
5.0 Rating
January 5th, 2016
5.0 Rating
August 13th, 2014
Outstanding Doctor. Diagnosed and treated severe Kidney stonse and then conducted a removal of those same kidney stones. I had complete confidence in his diagnosis and treatment. His post operative responsivewness was excellent. He even contacted me while on his vacation to make sure I was doing well. I would highly recommend Dr, Eric Choe to anyone seeking medical advice and treatment for kidney or baldder stones.
1.0 Rating
May 29th, 2013
Don't go!
2.3 Rating
October 7th, 2012
It was easy to get an appointment, however, I was not happy with visit for following reasons:-Dr.Choe did not spend time to listen my situations and did not have patience to answer my questons. He already walked out of exam room while I was asking him a question.-Front desk staffs were not nice at all. When I had questions about the antibiotic I was prescribed, the staff did not even bother to check with Dr, and said " just follow the order". It turned out the order was wrong.
5.0 Rating
July 17th, 2012
As good as urology is going to be
You're going to a urologist for a handful of reasons, none of them comfortable. Dr. Choe handled my vasectomy. He explained everything concisely and honestly. He also had a very clean office. Procedure was quick and I was all patched up in a matter of days. I'm not sure what level of bedside manner others were looking for but he was totally fine to me. His front office seemed a little overworked but wait times weren't outrageous anytime I've been there.
1.0 Rating
February 20th, 2012
uncaring
1.0 Rating
August 5th, 2011
Would Not Recommend
Was not a great experience. The staff was rude to begin with and I didn't get into a waiting room until 45 minutes after my appointment time. Then the waiting rooms were paper thin and I could hear the entire doctor/patient conversation in the next room like they were in my waiting room. Listened as the person in the next room was in a lot of pain and the doctor did nothing except say come back and see me in two weeks. Got a bad impression just from that and when the doctor finally came in, he wasn't friendly and right off the bat felt like I had a major problem and was cold about it, like it wasn't a big deal. I found the office staff rude, the doctor uncaring for his patients and like I could hear other conversations, others could have been listening to mine. I would not go back to doctor ever.
5.0 Rating
May 19th, 2010
Not sure what the other guy has against the doctor. He saw me in the hospital and I have followed up with him twice. I have had no issue getting an appointment and have not had to wait more than 5 minutes for my appointment.
5.0 Rating
November 2nd, 2016
4.0 Rating
September 22nd, 2015
5.0 Rating
June 29th, 2015