Rate Now
Share Your Experience
Have you seen Dr. Eric Coffman?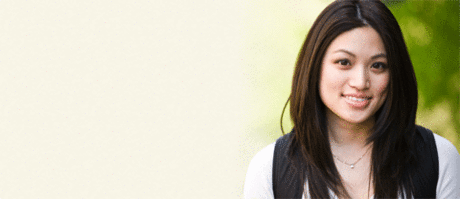 Birth Control
Get the facts about birth control so you can decide which type is right for you.
32 Ratings with 13 Comments
1.0 Rating
April 18th, 2017
VERY UNPROFESSIONAL
1.0 Rating
July 31st, 2016
Horrifying Experience!!!!!
I can't believe how horrible my "treatment" experience was from this so-called doctor! I could not talk because he was always talking over me, and, at my very -last- visit -yelling- at me!!!! He wanted me to make a decision for something I was unsure about and instead of at least tapering me off my suboxone if I didn't do as he wanted, or to find another doctor, he actually stopped my suboxone cold-turkey!! Well, laugh was on him because, I didn't have to take it all as prescribed, so I was able to stretch it out until i was referred to someone else within a weeks's time, who is absolutely wonderful!!! I didn't even -need- my chart sent over from his dated 60s looking office! But, your primary care doctor better know you well, and test negative over what his lab is saying about you. Thank goodness I didn't go through any physical withdrawal because of him. But, how terrible to cut off someone's medication when they -know- the kind of pain you will suffer. I think any positive reviews must be from people that were paid, because people in that waiting room do NOT like him- they just need their suboxone and are tolerating him to get that prescription. Also be prepared to wait a long time- my first visit time totaled almost -4- hours because it had to be a walk in. My new doctor was an appointment, and I was there maybe -1- hour. If you choose to not listen to these reviews, have some deep pockets, a lot of time on your hands, and be into verbal abuse! I'm SO grateful that I NEVER have to see him again, EVER!!!!!!!
1.0 Rating
July 20th, 2016
SHAMEFUL!!!!
HORRIBLE so-called doctor!!!!! Worst experience EVER!!! Overheard staff talking about patients multiple times! Will not let you talk- actually YELLS over you, threatening to stop treatment of you "cold turkey" if you don't do, i.,e go inpatient , what he demands, whether you can afford it or not. NO COMPASSION whatsoever. Should have known it would be bad experience when firsts appointment wait was over 3 hours just to be seen for about a total of about 10 minutes. Do what you want, just don't say you were not warned. Even talking to patients in waiting room- they all are in fear of him, but they need their suboxone. Just the worst experience EVER!!!!!!!!!
5.0 Rating
May 10th, 2016
I've been a patient of Dr. Coffman for over three years now... He is a very caring and knowledgeable Doctor!! As is everyone from the receptionist to the nurses and practitioners... They have been very kind and listen to what's going on with my health. He has helped me immensely in my struggle with my addictions... And I am forever grateful. If you really want help... Then he is the doctor who will help you to achieve your goals!
2.0 Rating
March 22nd, 2016
Make Friends with the Staff
Dr. Coffman is an arrogant SOB, but I've learned to live with that because the staff is so good. As long as I see one of the PAs or NPs, I'm satisfied with my care. I avoid seeing the doctor as much as possible. I'm interested that others seem to be given some options; I am there for chronic pain and I've only been offered suboxone.
1.0 Rating
March 17th, 2016
A Horrible Experience
I wish I had read the reviews for this office before wasting my time. Waited three hours to be seen and then spent a total of ten minutes with the Dr. The front desk staff were rude (bad-mouthing the patients) and the nurse had no clue which patient she was dealing with. Dr. Coffman's attitude was extremely off-putting, had no interest in listening a nd was answering his own questions. The nurse confused me with another patient because she was "looking at the wrong chart." Do everything possible to avoid this office. They have no interest in helping anyone.
1.0 Rating
September 26th, 2015
Ridiculous
2.0 Rating
August 21st, 2015
One and a half hour wait - demanded payment in cash, and was not good with informing me of anything. Days he did not show up - staff did not inform me. They show up when they want - disregard appointment times or hours. He was prompt with returning emergency pages - but was extremely reluctant to give refills - wants you to schedule another visit.
1.0 Rating
February 27th, 2015
Horrible Doctor!!! Do not trust this man!!!
My family had a terrible experience with this doctor, and his ego speaks for himself. He was very difficult to work with, rude and thinks he knows everything and will fight you until you succumb to him...which I did not! Do not go to this doctor...he is more interested in your money and being right! We were in contact with another doctor after our horrible experience with him and they actually cared and provided the right guidance. Dr. Coffman should be ashamed of himself as a professional doctor.
5.0 Rating
February 12th, 2015
mr
5.0 Rating
April 7th, 2014
Great Experience
Great doctor. My experience was wonderful. I did have to wait since I did not have an appointment but worth the wait. I feel working with Dr. Coffman will save my life,
1.0 Rating
October 8th, 2013
Dr. Coffman review
I went in to see dr Coffman last week and was struggling. He was not willing to help me out. I felt angry and the meeting was over. I saw him for about one minute. When I asked "so you can't help me out?" And he said no, we both left. As I was leaving I asked if I still had to pay for the session that lasted about one minute. To my surprise he said "yes if your taking my time"
Nearby Doctors

Dr. Eric Coffman is similar to the following 3 Doctors near Livonia, MI.