Rate Now
Share Your Experience
Have you seen Dr. Eric Eross?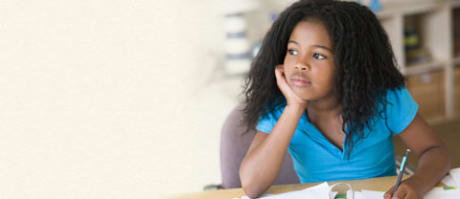 ADHD
Attention Deficit Hyperactivity Disorder (ADHD), including the different types and who gets them.
64 Ratings with 25 Comments
3.0 Rating
August 8th, 2017
Not a good doctor
I went to see Dr Eross because I suffered from chronic migraine and other doctors I visited weren't able to help me. Everyone told me he is the best specialist in migraine. I have been with him for eight months and I am worse now. In my opinion he knows he is a renounced doctor and it has gone to his head. He has this rules about treatments and gets defensive when you question his treatment. I don't know what to do!
1.0 Rating
October 6th, 2016
5.0 Rating
March 21st, 2016
After 4 years of constant headache and no relief at all. Several Dr tried many different things but nothing worked. Dr Eross knew exactly what was going on. He helped me to find enough relief I was able to sleep more than 4 hours at a time. I have not done that in more than three years without waking up with a pounding headache. Any relief at all is an improvement my hope is each day gets better.
5.0 Rating
February 19th, 2016
Great Neurologist who really listens
I am surprised at the negative reviews. We went to see Dr. Eross for a very rare disorder. We had been to Mayo, Barrow, and Cleveland Clinic and none of them could help us. Dr. Eross, on the other hand, really wants to help. He has reached out to people he knows to try to get into clinical trials; he fit us in when there was an appointment mix up; he listens without interrupting; he has even checked out clinical trials outside of the U.S. that might help. Believe me, we have seen the top neurologists in the U.S., and we love Dr. Eross. He knows his stuff; works hard to help us; follows up in a timely manner; and cares about helping us.
1.0 Rating
February 10th, 2016
All that hype - for nothing.
Waited 2 months to see this "specialist" for the same diagnosis/prognosis treatment plan that I had received from my neurologist 2 months earlier - groundbreaking. After filling out 35 pages of paperwork to see him, his office didn't even want any of the other doctors records, journals, or tests that I had bothered to keep in the months leading up to my appointment. He made some basic switches in my medications, pulled me off some natural supplements to put me on a specially compounded supplement that he gets paid to create (with a sample size test study of 27 patients), and just did a really poor job all around. I was very unimpressed.
1.0 Rating
August 21st, 2015
Please do not see this doctor!!!
My relative was his patient. I accompanied her to every appointment. He devistated her life. Due to the medication he put her on she was in a complete fog for years. She couldn't put together a sentance. I felt like I had lost her. Looking back at her charts from the mayo clinic he actually stated that the med had little effect. She was incapable of making the decission to get off of the medication. He later stated that he had tried the medication when he had migraines and didn't like the way it made him feel. I was so angry. She's tried every med over the years. Nothings helped. Medications he put her on caused her to pass out (once while driving), fall over and on and on. He knew the side effects she was having and that she could not tollerate the meds, but would keep her on them. We trusted him for years with her life and he took it away from her. Please request your chart often. He lies. Take these negative reviews to heart. If you choose to see him make sure you have a primary care physician, that you trust, watch his every move.
1.0 Rating
February 5th, 2015
1.0 Rating
October 3rd, 2014
Dr, Eric J. Eross abandoned me
Dr. Eric J. Eross and Core Institute abandoned me in the middle of treatment. Two days before my scheduled appointment with Dr. Eric J. Eross (for which I had been waiting 2 months), I received a call that my appointment was cancelled because they don't like my insurance. This really left me in a bad way because the medication that Dr Eross had previously prescribed gave me a severe hearing problem as a side effect. I stopped the medication, but the hearing problem persists. Then Dr. Eric J. Eross and Core Institute literally dumped me 2 days before my next appointment. I can honestly say I'm worse off than the day I first walked into the office of Dr Eric J Eross. Clearly they do not care about their patients. This is just disgusting.
1.0 Rating
October 13th, 2013
Run away as fast as you can
I told him the botox made my headaches worse and he said that was impossible. Wanted me to try again (probably for more $$$$$. Pushed his own nutritional tablets. I unfortunately bought a bottle. Checked on the web. Nothing in the tablets but fillers. NOTHING!!!! Big waste of money. Will never go back again.
5.0 Rating
August 29th, 2013
Excellent Care
5.0 Rating
August 1st, 2013
I am grateful for Dr Eross
I had had migraines every day for over a year. It started after I had been bitten by a snake: a major physical trauma. I had given up hope. Dr Eross and the other doctors at the Mayo Clinic saved my life. The preventative I was prescribed (Topamax) isn't for sissies...lots of side effects but the migraines stopped. I am grateful and have been for 10 years now that I seldom get a migraine. I had flown to AZ to see DR Eross and he continued to help me long after I'd seen him by guiding my doctor in Texas to continue with my treatment. He is a kind and understanding doctor.
5.0 Rating
June 5th, 2013
A very kind doctor and staff
While it took a long time to get a new patient appointment, it was worth the wait. I felt comfortable from the minute I walked in. The staff is great. The office is clean and neat. Dr. Eross was very kind and thorough. I asked a lot of questions and never felt rushed at all. I would definitely recommend him.