Rate Now
Share Your Experience
Have you seen Dr. Eric Letonoff?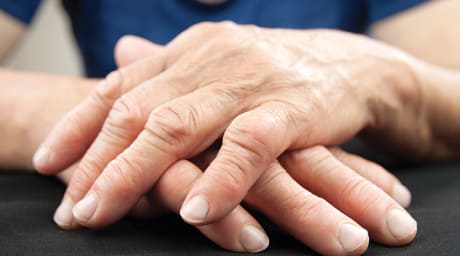 Osteoarthritis
Get the facts about osteoarthritis, including the symptoms and doctors who treat it.
25 Ratings with 9 Comments
5.0 Rating
April 18th, 2016
He just tells like it like it is!! Either do what he tells you or he isn't your Dr!! I think he is a very good DR!! He has a good bedside manor !! He spends time with his patients to learn the problem ! He isn't one of these Dr's that is in and out and see you next visit!! I no longer live on the Coast but I would recommend Dr Letonoff highly!!
5.0 Rating
October 2nd, 2015
5.0 Rating
April 2nd, 2015
1.0 Rating
January 21st, 2015
Long wait time in waiting room 5 hours!
I had an early morning appointment with Letanoff. When I arrived, there was only 1 person ahead of me. I could hear Dr. Letanoff in the back yelling on the phone at someone about his computer being down. The phone call took a long time. I thought surely once he was off the phone he would tend to the patients. Wrong. I sat and waited all the way through their lunch hour! By 1 pm I was finally taken back for an X-ray of my elbow. That was 4 hours after my appointment time! Remember, there was only ONE person ahead of me. Finally I was put in an exam room. But he did not see the patients in order of their appointment times. So, I sat in the exam room for another hour while he saw other patients who came in AFTER me. I could hear him in the next exam room chit chatting with the patient about hunting, fishing, etc. He was in there a half hour, easily. Finally he got to me. He spent about 5 minutes with me, gave me a Cortisone shot and sent me home with a prescription. I have never been kept waiting this long in a doctor's office before, and then given short shrift with a 5 minute appointment and quick shot. It bothers me that he is not an MD. He is a DO. Yet, he can still call himself an orthopedic surgeon. I am hypoglycemic and keeping me for 5 hours before seeing me and having me sit in his waiting room through lunch without anything to eat made my sugar drop. He does not put his patients first, that is obvious. His computer was more important to him. I had the second appointment of the day, yet it took me 5 hours to get seen. He was not called out on emergency. He was there the whole time; I heard him talking on the phone and to staff. Inexcusable!
1.0 Rating
August 19th, 2013
very rude doctor
Terrible doctor. He tells you to call 2 days before your meds run out to get them refilled well I've been waiting a week now for my meds. He says call the office if you have any problems well the pins in my foot that's keeping the bones together so they can heal are coming out because they got caught on something I call the office and tell them well they say they are booked and have to wait for my next appointment well that's not for another 3 weeks. Hate this doctor and his office!!! He is so rude and impatient with you when you actually do get in to see him. Hate him that is all.
5.0 Rating
October 12th, 2011
MS Lynn Vanek RN and patient
5.0 Rating
March 9th, 2011
Excellent
Dr.Letonof is an amazing Dr, he fixed my shoulders(both) after I thought it was not possible. He told me he would do his best and did better, I don't think I could ever thank him enough, thanks to him I can hold my grandbabies.
2.3 Rating
April 19th, 2010
Disgusted with this Doc
I had the unfortunate experience of not having a choice when it came to seeing this doctor. I was in an accident and he was the doc on call at the hospital. Although he is a great surgeon, his bedsided manner and his manners in general were horrific. He had NO patience, did not listen to my needs or concerns and his nurse, Stephanie, was just as bad. With having to deal with him for nearly 6 months, I'm so thankful that it is now over. Oh, and I was not at all surprised to find out that some of the staff members at Memorial hospital thought just as little of him and his rude nurse as I did. Find yourself another doctor before seeing this one!!!
5.0 Rating
October 25th, 2009
1.0 Rating
December 6th, 2016