Rate Now
Share Your Experience
Have you seen Dr. Eric Ruderman?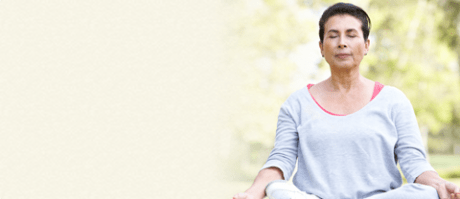 COPD
Get the facts about chronic obstructive pulmonary disease (COPD), including symptoms and complications.
14 Ratings with 9 Comments
5.0 Rating
September 18th, 2015
1.0 Rating
July 22nd, 2014
Steer Clear!
5.0 Rating
February 16th, 2013
Meet the Real "House" ...Without the "Issues"
It's been over ten years since Dr. Ruderman saw me on very short notice after a colleague at CINN asked him to. I am still grateful for that kindness and for the answers and diagnosis I finally received that day for my weird constellation of symptoms. He diagnosed me with Fibromyalgia and we discussed CFIDS in addition multi-system auto-immune disease, but I was never able to return for more testing. In fact I never actually found out if I had Sjogren's or not, to be honest. I was kind of a mess back then. Hearing from that nice lady doctor at CINN who was so interested in my pineal cyst that I "have the frontal lobes of an 80 year old" about did me in emotionally that day. As it turns out I have recently learned from congressman Paul Tonko D-NY, sponsor of HR 411 for this year's congress, that I am a survivor of massive poisonings of military personnel at Fort McClellan, Alabama between 1935 and 1999 when the base was closed and partially paved over by the EPA as an environmental hazard. Literally countless thousands of McClellan vets were exposed to Agent Orange, 2,4 D, Dioxin, PCBs and other herbicides and coolants in large concentrations, thanks to Monsanto who did their part as ordered by a judge and and settled a suit with the small town of Anniston, AL for close to a billion dollars, while the Army and VA, ordered by the same judge to make military reparations, instead swept us, the service members, under the rug, "lost" medical and entire service records, and never even informed us of our exposure so our doctors might give us appropriate care rather than throwing us in the "psychosomatic circular file". Meanwhile efforts in congress to force the VA to come clean die in committee time and time again. Adding injury to injury, we in the military were also exposed to Sarin and other nerve gases, heavy metals, as well as a long list of unknown/unknowable bio-chemical weapons in addition oxidized uranium because McClellan was the Chemical Biological Radiological Weapons Headquarters and Training Center and their utilization, storage, and disposal techniques were..deadly. In many cases military personnel were unknowing lab rats. It doesn't only happen in movies. I knew none of this at the time I saw Dr. Ruderman, but he STILL saw that my issue was PHYSICAL in nature, and I suspect he actually believed me when I told him the frontal lobe damage was not from alcohol use or abuse. As a Professional Registered Nurse (now disabled, obviously) I can tell you that this kind of tuning in to a patient is not the usual by any means. Dr. Ruderman was CORRECT when he diagnosed me with auto-immune disease, not "all in my head" disease ...as all the "great" Green Bay docs assumed because I had "too many symptoms" all those years ago. That meant so much, that he took the time to see me and to SEE me, not assume ABOUT me, especially since I had recently suffered the additional insult of a massive overdose of inappropriate medication in a peri-operative error at the time, and was not exactly coherent in my presentation. If I lived closer to Chicago or could afford the trip on Social Security income I would still be seeing Dr. Ruderman. He is a truly exceptional and insightful diagnostician. I cannot speak to his abilities beyond that, but I am sure he excels at everything he does!
5.0 Rating
July 3rd, 2012
A great Dr. for PsA
1.0 Rating
April 30th, 2012
Clueless about fibromyalgia
Don't bother going to Dr. Ruderman if you have fibromyalgia. Aside from prescribing Lyrica for you, he has nothing to offer and doesn't seem to want to be bothered with educating himself any further about it!
5.0 Rating
January 25th, 2012
One of the Best caring Doctors
1.0 Rating
November 12th, 2011
I was very sick and went to another doctor and now I am in remission
I have psoriatic arthritis. I went to Dr. Ruderman and I continued to have psoriasis on my skin, bones bending, pain in my feet and excruciating out breaks of arthritis and psoriasis under his care. I also developed GERD with his prescription. I went to another doctor who gave me a different medication and now I am in remission. I feel GREAT!
2.3 Rating
September 5th, 2011
I was suffering flare ups and severe pain then things got better after changing doctors
5.0 Rating
January 24th, 2010
Excellent doctor
5.0 Rating
November 25th, 2014
5.0 Rating
September 1st, 2014
Nearby Doctors

Dr. Eric Ruderman is similar to the following 3 Doctors near Chicago, IL.